In the 1960s, Caloundra was all "dunnies, dirt roads and tank water" and with Bulcock St running through its centre, it was a big country town on the beach.
Caloundra was first promoted as the "Gem of the Sunshine Coast" to motorists leaving the Bruce Highway at the Landsborough turnoff and, although the biggest of the early seaside townships, it was the family destination.
It was the quieter and more sedate end, where children could paddle in the still waters of Pumicestone Passage or young surfers could always find a wave.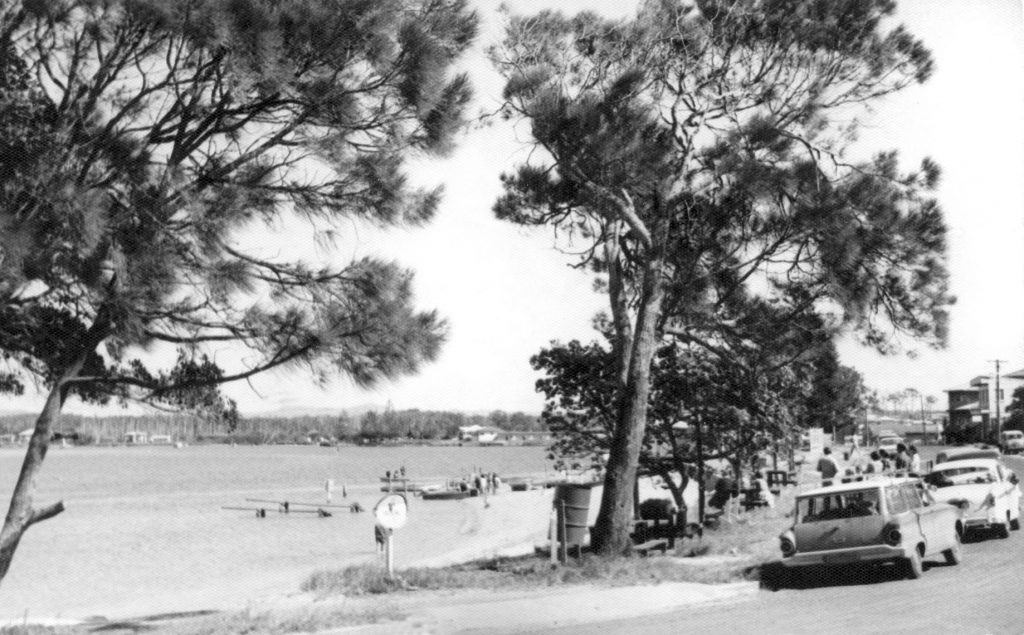 Bulcock Street, a dirt road in 1960, still looked like the main street of a country town long after it became a tourist centre.
And Bulcock remains the only Sunshine Coast beach beside a traditional CBD.
Scroll down for more amazing flashback photos
It was a long journey – about two hours – from Brisbane to Duck Holes Creek near the aerodrome and Dicky Beach was so far on the fringes of town, it was said to be "out in the sticks".
Like all of the beach towns, Caloundra had historically taken second place to the hinterland.
It was first known as "Caloundra via Landsborough" as visitors would arrive at Landsborough railway station to board a bus or book a private vehicle for the journey to the sea.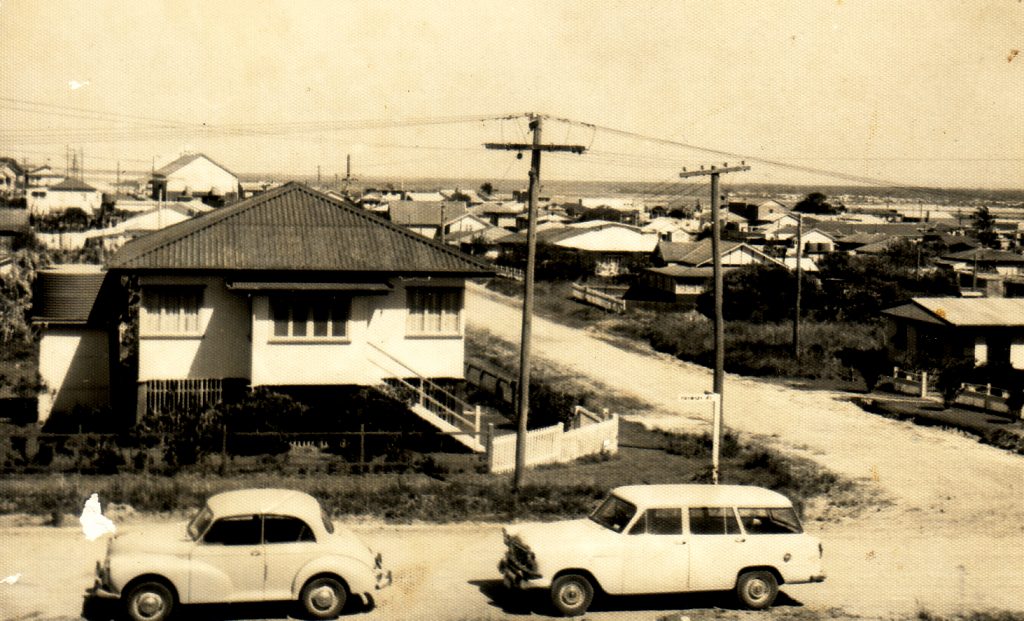 Landsborough (known as Mellum Creek when it was on the Cobb and Co line) was at the foot of the timber-rich range. It was renamed after the Scottish explorer William Landsborough when the railway line opened in 1890.
Landsborough had led an 1861 search for Burke and Wills in the Gulf of Carpentaria and was the first explorer to cross the continent from north to south. The government gave him £2000 in 1881 which he used to buy a property at Caloundra. He named it Loch Lamerough.
(Roy Henzell bought "1000 acres for £1000" of that 2372 acres – most of it impenetrable ti-tree swamp at Golden Beach – in 1946. It was considered to be in the flats and so far out of town, it was unlikely anyone would ever want to live there. Today it's called Pelican Waters.)
Back to the 1960s, nobody had to lock their doors because there was only one road into Caloundra and, therefore, only one road back out of town. The coastal road north to Mooloolaba was a rutted, sandy track that wasn't sealed until 1964.
Heading into Bulcock Beach, trawlers and the fishing fleet were tied up, with jetties and little houseboats.
The population would treble or quadruple at holiday times when the holidays flats would fill up and caravans set up at Kings Beach.
Oronsay Avenue, although only a few blocks away from Bulcock Street, was also a dirt road and nearby Canberra Terrace was a narrow track with small fibro houses lined up on each side. The central town area extended only to Minchinton Street, with just a few houses beyond that.
Help keep more great Coast memories alive by subscribing to our free daily news feed. Go to Subscribe at the top of this story and add your name and email. It's that simple
There was only one primary school and students travelled to Nambour High. There were two doctors in the town, one dentist and two pubs – the Perle, which made way for the Kings Beach Tavern, and the Reef. If you wanted to dine out, you went to the Perle.
The Kings Beach store was the only place to get a cold drink on a hot day.
The old Strand picture theatre, with its canvas seats, was something of a landmark on Bulcock Street. It was demolished and replaced with the Tudor-style shopping and cinema complex, named The Strand, in 1980.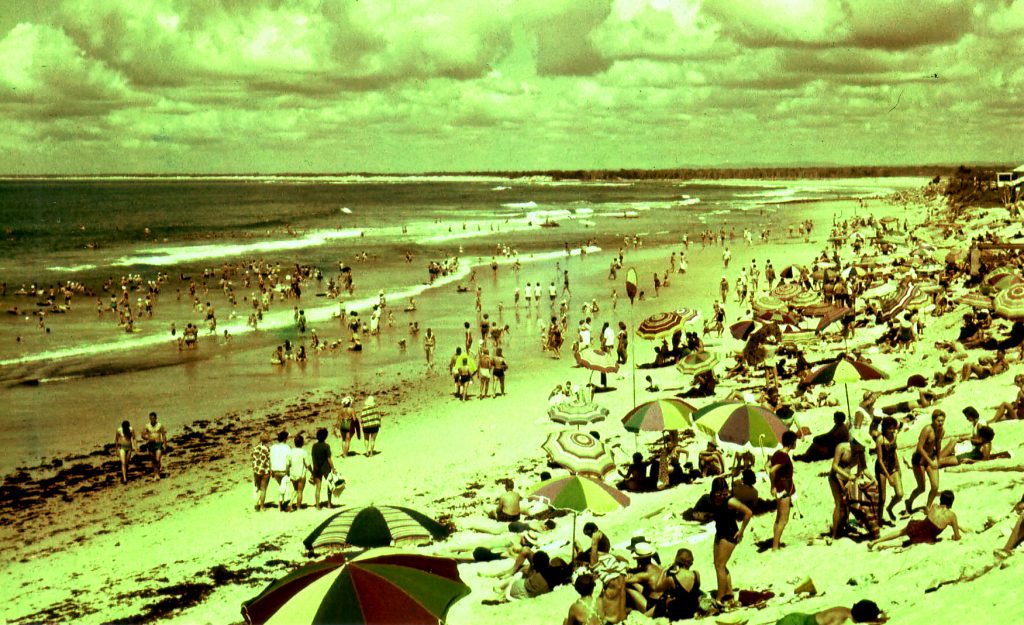 In 1968, a fully-furnished, five-bedroom home "with all amenities and 120-degree views of the ocean" could be purchased for $10,000.
Caloundra's population had grown so much that, in 1968, the Landsborough Shire Council moved its headquarters out of Landsborough to the corner of Bulcock and Minchinton streets. Those new offices were too small by 1995.
Caloundra's population virtually tripled in the decade from 1970-80, and Landsborough Shire officially became Caloundra City Council on December 19, 1987.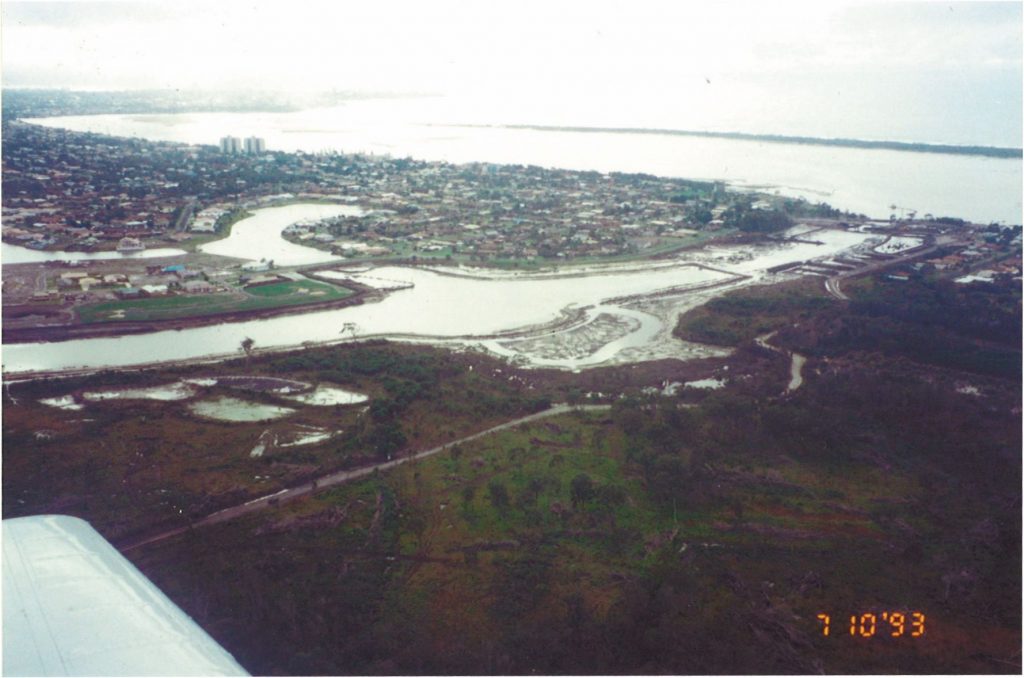 The old beach houses and brick six-pack holiday units long since have been replaced by elegant apartment complexes.
What hasn't changed is Caloundra's spectacular views west across Pumicestone Passage to the Glass House Mountains and east to the shipping lanes off the Kings Beach headland.
This flashback is brought to you by Sunshine Coast journalist and history writer Dot Whittington, also the editor of Your Time Magazine.