University of the Sunshine Coast academics and students have created a virtual reality experience that allows people to get a marine turtle's perspective.
Users can be confronted with coastal flooding and light pollution on beaches.
"It is almost like becoming the turtle, returning to land to lay your eggs and making your way up the beach to find the best nesting place," USC Senior Lecturer in Geography Dr Javier Leon said.
"Turtles are easily disturbed by light pollution during the nesting process and these virtual reality tools can be used to create greater environmental awareness of the need to reduce the human-made impacts of light pollution or sea level rise.
Dr Leon worked with students in the university's Mapping with Drones course to create a virtual 3D environment of Peregian and Sunrise beaches, where a small population of marine turtles, mainly loggerheads, return regularly to nest.
"As well as facilitating future environmental champions, we believe the project has the potential to identify nests at risk due to coastal hazards and help with relocation," he said.
The first stage of the project involved using drone imagery to accurately map beach topography to create 3D models of the beach.
This modelling was combined with turtle nest data collected by Coolum CoastCare volunteers who identify and record species, nesting locations and frequency, and monitor the hatching and emergence success of nests.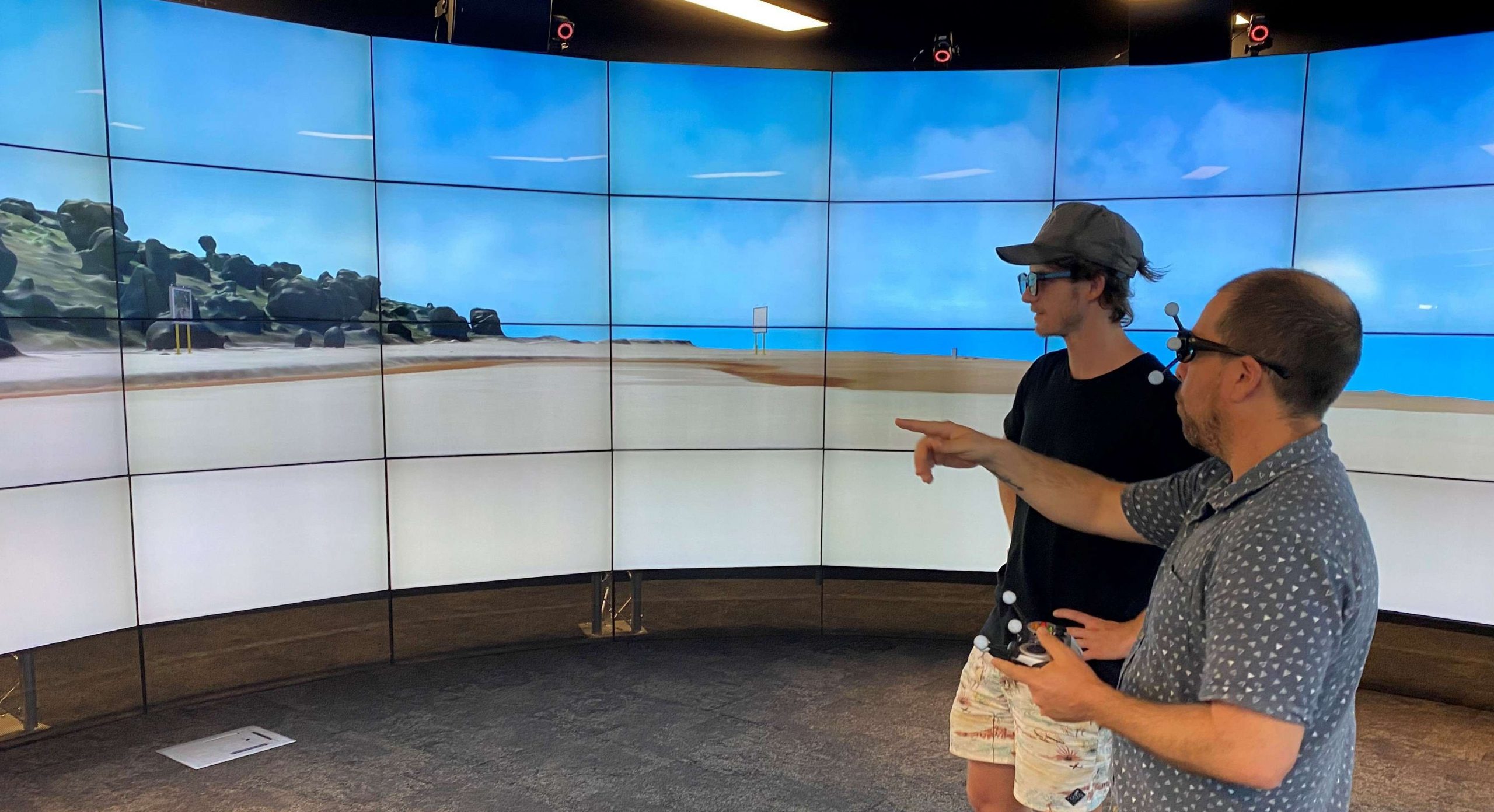 The models were then used to visualise storm tides and light pollution from a hypothetical 25m billboard onto the beach so people could see likely impacts on nesting turtles.
"The final step was completed by USC Senior Visualisation Developer David Dixon who integrated those datasets into a 3D virtual environment which could be experienced using virtual reality headsets," Dr Leon said.
Like stories that inform, connect and celebrate the Sunshine Coast? So do we. Join an independent local news revolution by subscribing to our free daily news feed: Go to SUBSCRIBE at top of this article to register.
"Using immersive environments improves learning experiences for both students and the general public," he said.
The new tool will be showcased at Sunshine Coast Council's TurtleCare training day on Saturday, November 13.
Other organisations, community groups and schools interested in helping promote turtle awareness are welcome to request presentations using the VR headsets at events, information sessions and open days.
Groups can also ask to see the tools in action at USC's Visualisation Studio which provides a 320-degree, immersive, panoramic 3D virtual environment.