University of the Sunshine Coast researchers have discovered that a well-known anaesthetic could help people to lead a happier, healthier life.
Neuroscience researchers from USC Australia have found a link between low-dose ketamine treatment and improved health in areas of the brain associated with depression and suicidality.
The study, from USC's Thompson Institute, was published in Psychiatry Research: Neuroimaging, and the team behind it is now looking to conduct a similar study for post-traumatic stress disorder.
Lead authors Cyrana Gallay and Grace Forsyth said that after a six-week treatment of low-dose ketamine, there was improvement in areas of the brain associated with depression and suicidality.
"In people suffering from depression, we expect to see atrophied brain tissue in certain regions, meaning that brain cells may be shrunken, shut down or not communicating properly," Ms Gallay said.
"After six weeks of low-dose ketamine treatment, we found increased grey matter volume in key brain areas associated with suicidality and depression, effectively mirroring what a healthier brain would look like."
The team clinically administered oral ketamine in micro-doses ranging from 0.05 to 3mg/kg, which is far below the dosing commonly used in medical anaesthesia.
Follow us on Facebook: www.facebook.com/scnews2020/
Ms Forsyth said previous studies had shown low-dose ketamine promoted cell function and increased cell branches and communication pathways within a matter of days.
"Low-dose ketamine activates the glutamatergic system, an essential, naturally occurring chemical in the brain responsible for the promotion of learning and memory, among other key brain functions," Ms Forsyth said.
The findings follow an earlier published paper by the same author group in Translational Psychiatry, which found that 69 per cent of participants reported clinically significant reduction in suicide ideation.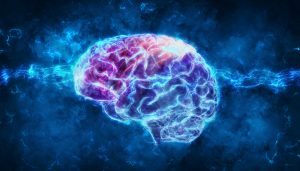 Director of the Thompson Institute and senior researcher on the study, Professor Jim Lagopoulos, said an increasing number of similar studies were showing positive impacts from low-dose psychedelic treatments.
"Psychedelics delivered in a clinical setting are a growing field of interest and there is enormous potential for developing treatments that are accessible, sustainable and potentially more effective than the treatments we have now," Professor Lagopoulos said.
Help keep independent and free news alive by subscribing to our free daily news feed: Go to SUBSCRIBE at top of this article to register.
"Ketamine is used as a medical anaesthetic, particularly for children because it is so safe and well-tolerated.
"It has an incredible history of helping burns victims and veterans recovering from surgery and was discovered almost by mistake for use in mental health after medical patients began reporting better moods after their treatment."
"However, during the post-war era, misuse and social stigma eroded the public perception of ketamine.
"But despite concern that it can be addictive, in a clinical setting we find that people tend to be able to go longer periods of time between low-dose ketamine treatments."
Professor Lagopoulos said there was a pressing need to consider new and alternative treatments for mental health conditions.
"The mental health system is facing unprecedented demand, so we need to look past the treatments that really haven't been updated for a long time and consider new options that have a growing body of scientific evidence that suggests they are safe and effective," he said.
People looking to sign up to a similar study for PTSD can visit usc.edu.au/thompson-institute/research/post-traumatic-stress-disorder.