Believe it or not, there was a time when those trying to sell land in now-prized Moffat Beach had to halve prices in a bid to attract interest.
A Facebook post on Caloundra The Good Old Days — The 80s has caused a stir after unearthing a newspaper clipping from 1953.
It revealed that "16 superb beach sites" in an estate several blocks back from the beach, off George Street, were the subject of a fire sale.
The asking price was "from 35 pounds", which would be $1269.84 in today's money, according to the Reserve Bank of Australia's inflation calculator.
To put things in perspective, data from the State Library Victoria shows that, in the 1950s, male factory workers earned just under 300 pounds per year (women made 146 pounds), while male managers and clerks brought home up to 433 pounds (women in similar roles earned 162).
"Vendor's instructions: cut every lot to half price for immediate sale," the advertisement said.
"Only because necessity demands an immediate return are these superb holiday home sites being sold at fantastically low prices. Comparable lots in this district are selling at six times these prices."
The blocks came "completely cleared, grassy and gently sloping towards the rolling surf".
The area was touted as having rugged headlands, surfing, swimming and fishing opportunities and "excellent transport with a perfect bitumen road running from Brisbane right to the estate".
The Ray White Caloundra Group managing director, Andrew Garland, said it was no wonder the flashback story had created so much interest.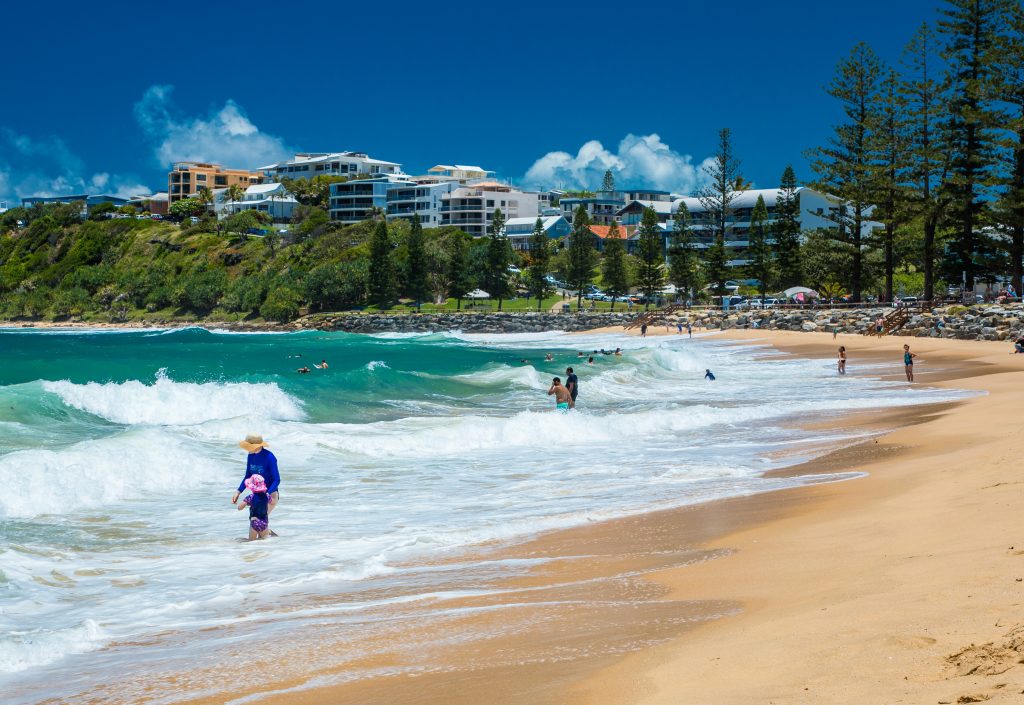 Mr Garland said a basic house, which would probably be knocked down, sitting on a 405sqm block in a location similar to the ones advertised in 1953 recently sold for $862,000.
In latest data from property researcher, CoreLogic, Moffat Beach was one of Queensland's strongest performers.
Median house prices jumped 11 per cent in the September quarter to $1.2 million.
The suburb has seen house prices grow a staggering 40 per cent over the past 12 months.
"It is always very popular with Brisbane people, many of whom have a strong connection with the area due to fond memories of family holidays enjoyed in their youth," Mr Garland said.
"Why do they love it? It's the beachfront, surf break, cafes, walkways and northerly aspect.
"There is also a real sense of community, a tight community, that a lot of people are very drawn to."
Love nostalgia? So do we. Help keep more great Coast memories alive by subscribing to our free daily news feed. Go to Subscribe at the top of this story and add your name and email. It's that simple.