A new $1.3 million Wonderarium is set to evoke awe and curiosity at Matthew Flinders Anglican College.
Primary school students at the Buderim school are ready to explore and learn in their new centre, which opens on Thursday, October 28.
The Wonderarium is part of a five-year Flinders Masterplan to construct a suite of agile contemporary learning spaces for the college's 1300 students, from Prep to Year 12.
The Wonderarium is wholly funded by the Flinders Foundation, which aims to connect, engage and support the college for the long-term benefit of its students.
Head of Primary, Mrs Trudi Edwards, said the new Wonderarium would welcome students from Prep to Year 6, to explore their creativity in a tech-rich environment of literature and adventure.
"The space has been designed to challenge our young learners to explore new ways of seeing, perceiving, understanding and engaging with their world," she said.
"Not only will students have access to the latest technology and a curious environment but they will also encounter literature, artefacts, works of art and provocations that will challenge and excite them.
"New Wonder Lessons, known as Wonderations, have been specially curated for this space by our Head of Information, Literature and Resource Services.
"We'll also have our Head of Emerging Technology and Innovation working out of our Wonderarium so students will be bringing drones and robots to life here too."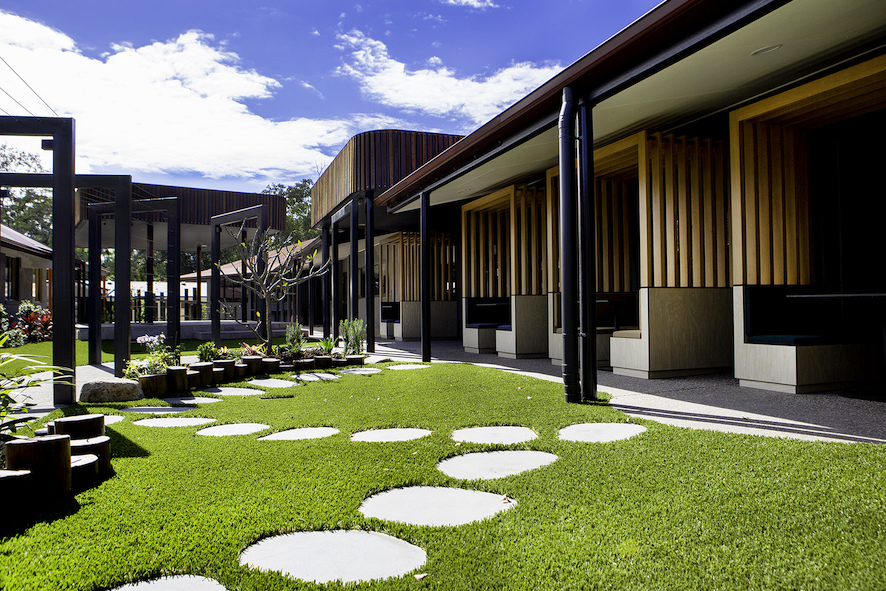 The Wonderations are purposefully curated to draw on children's natural curiosity. What is courage? How did football start? Why do humans like music? What is empathy? What would happen to earth if all the insects disappeared?
Students will be encouraged to engage in deep thinking using the Flinders Learner Traits (commonly known as the 6 Cs) of creativity, communication, citizenship, critical thinking, character and collaboration.
"The students will soon learn that the Wonderarium is a place to engage the heart as much as the head," Mrs Edwards said.
Outside, there are landscaped sensory gardens with playful stepping stones and wooden tree stumps to suit active learners.
Follow us on Facebook: www.facebook.com/scnews2020/
An exterior wall of the Wonderarium ignites students' creativity with a new artwork by renowned Queensland mural artist Claire Matthews.
And there are decked open-air learning areas and seating pods for reading, collaborative learning and quiet reflection.
The Wonderarium is located alongside the college's new Flagship Centre for the students in Years 5 and 6.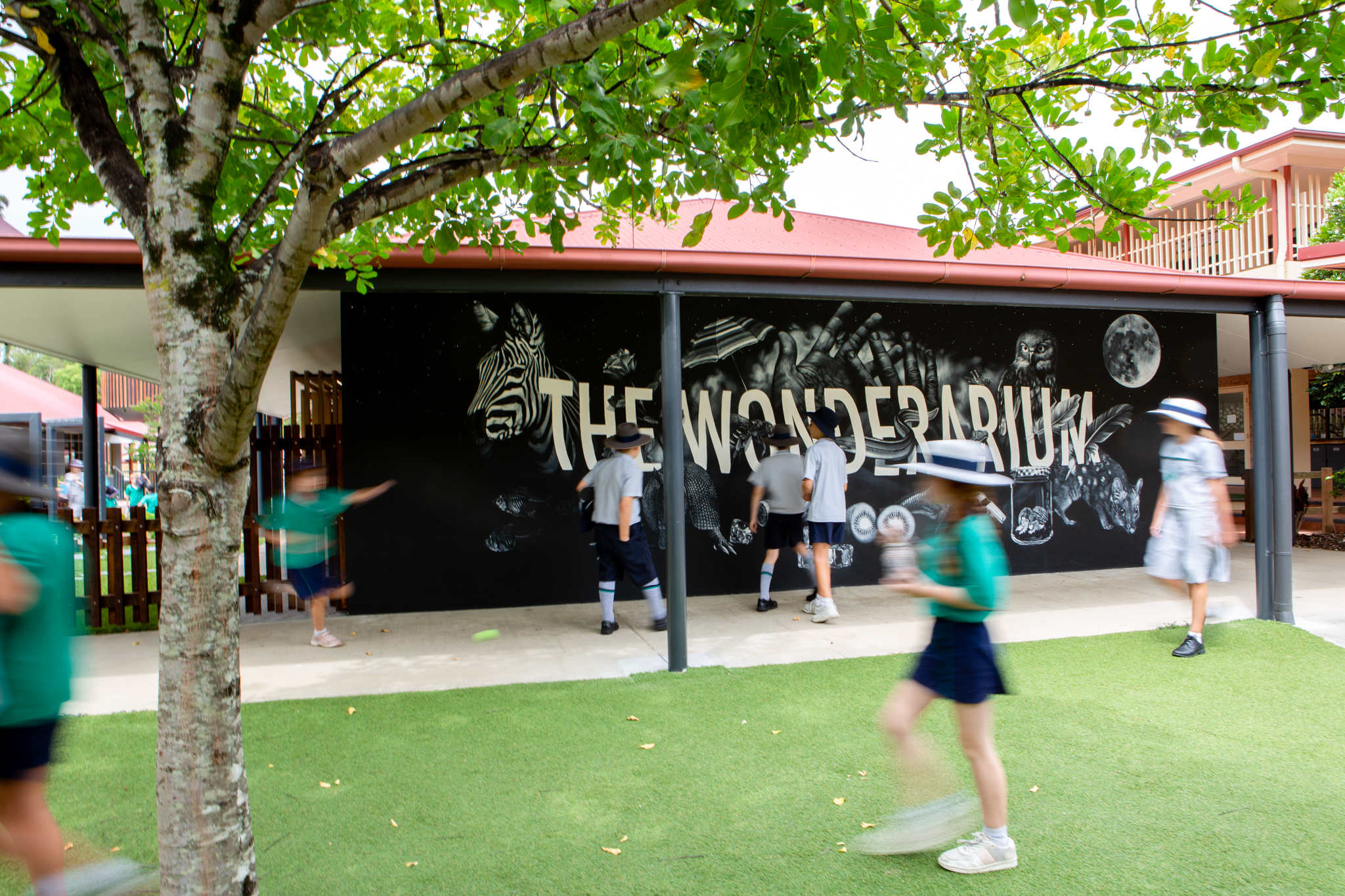 The Flagship Centre opened in January, while the Year 7 Precinct opened in August 2020, all as part of the Flinders Masterplan.
Help keep independent and fair Sunshine Coast news coming by subscribing to our free daily news feed. All it requires is your name and email. See SUBSCRIBE at the top of this article.
Flinders Foundation Chair Mr John Gannon said the Wonderarium project was an exciting addition to the quality facilities on offer at the College.
"Flinders has a reputation for providing the highest quality education to its students, and the Flinders Foundation is committed to supporting and enabling this mission," he said.
"The Foundation is delighted to wholly fund the Wonderarium as an innovative and aspirational facility that will help to boost student engagement and outcomes – now and into the future."
For more information, visit the Wonderarium page on the Flinders website, mfac.edu.au/wonderarium/