After 70 rental rejections, a long-term Sunshine Coast resident says she's bracing for life in a tent with her elderly mother and their two pets.
Jayanne Hughes and her 70-year-old mother Dianne, who is recovering from major surgery, will soon have to leave their Alexandra Headland rental property of almost 17 years.
The timing could not be worse as the rental market on the Sunshine Coast continues to tighten, with the cost of securing no-frills homes hitting staggering new heights.
Close to "breaking point", Ms Hughes, who works in mental health, has been forced to purchase a second-hand tent that they will have to live in if they can't find a suitable home in coming weeks.
"I'm just horrified. I don't even know where to go with the tent and the two stretcher beds I've bought," she said.
"I'm at a loss. How do I tell my mum – I feel like I'm failing her?
"I keep telling her it's going to be OK, but I've been telling her that for months.
"We've just been going day by day. If I go any further, I think I'll break."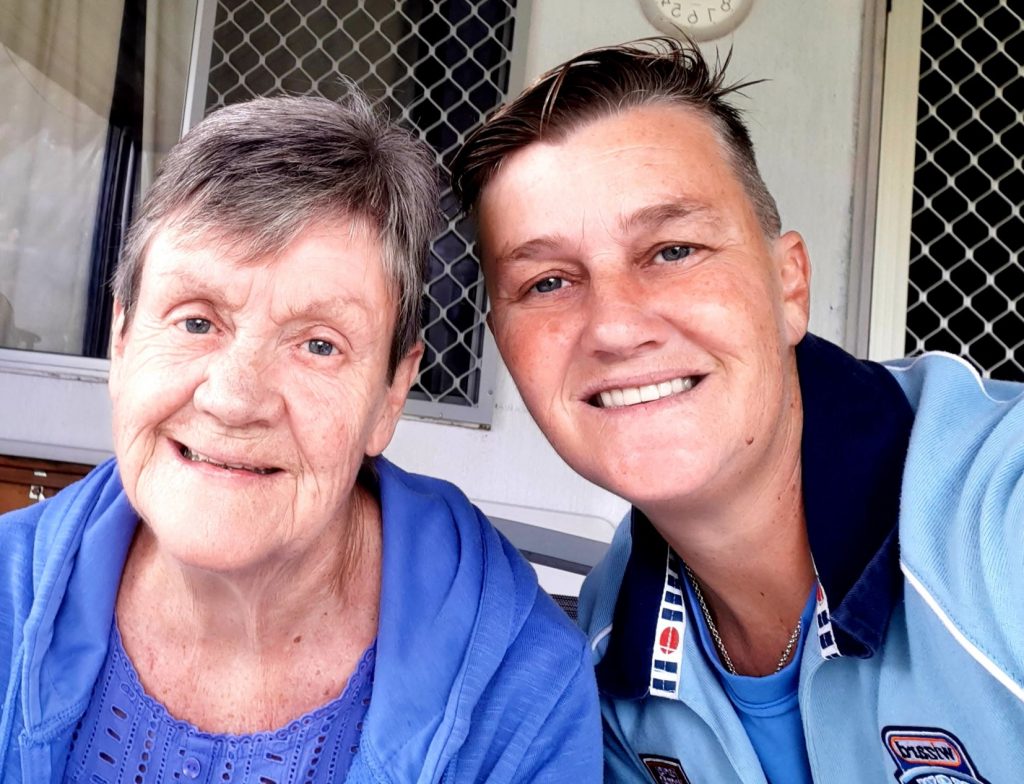 Ms Hughes told Sunshine Coast News she had been searching for a home for months after being notified that the owners of their rental would be moving from South Africa to live in the property.
In that time, she has lodged 70 applications across the Sunshine Coast and Gympie regions, and even as far north as Bundaberg.
Of those 70, she has only been invited to inspect three properties, with every other property being leased before she had been offered an inspection date.
"Mum and I travelled up to Gympie every week, sometimes twice a week, to the real estates to get familiar with them and let them know we are still there and still interested," Ms Hughes said.
Local journalists supporting local people. Help keep independent and fair Sunshine Coast news coming by subscribing to our free daily news feed. All it requires is your name and email. See SUBSCRIBE at the top of this article 
"We are putting in applications to view (a property), and before we even get a chance to look at it, we get a message saying 'sorry an application has been accepted'.
"I've tried offering more and outbidding people, but agents have told me it all comes down to the application.
"Our ledgers show we have been months ahead on rent for nearly 17 years – it's baloney."
Ms Hughes said based on her weekly income and her mother's pension, her rental application is only eligible for $350 per week, or the required 30 per cent of income.
Despite this, she said she earned too much to qualify for assistance from the Department of Housing.
"I think it's outlandish to be renting a two-bedroom unit or house for over $400 per week."
With nowhere left to turn, Ms Hughes said living in the tent was looking more likely and less than ideal for her mother who underwent a shoulder replacement on October 15 and is expecting at least a three-month recovery.
Do you have an opinion to share? Submit a Letter to the Editor with your name and suburb at Sunshine Coast News via: news@sunshinecoastnews.com.au
The mother and daughter also have their dog Molly and cat Pussa, who will be living in the tent with them.
"I am starting to accept it is going to be the tent, but where am I going to take the tent," Ms Hughes said.
"If we are homeless then I want to go somewhere where it is safe, well lit and near a toilet for my mum.
"What if I don't have any water for my mother, no electricity for my mother, I have a dog and a cat too – if it was just me, I would be happy in the car."
Ms Hughes is also concerned of the ripple affect her uncertain future will have on her clients, some who she has been working with for years.
Can you help? Email us at news@sunshinecoastnews.com.au and we will pass on any details to Jayanne and Dianne.