A Sunshine Coast firm is set to play a bigger role in fighting US wildfires.
Noosaville-based company Helitak is garnering a reputation for providing high-quality aerial firefighting equipment, in particular a unique 4500-litre water tank
Their FT4500 Black Hawk Fire Tank has passed rigorous testing with High Performance Helicopters in California, and it was recently certified and patented in the US.
It can be used as a major weapon against wildfires in the US.
HPH President Brad Bauder said the tank was "a game changer in the aerial firefighting space."
Light and flexible, it can be installed or removed to the underbelly of a helicopter in less than 25 minutes.
It has a maximum volume of 4500 litres and can be filled by the Helitak Hover Pump at over 5600 litres per minute.
Follow us on Facebook: www.facebook.com/scnews2020/
Helitak has specialised in aerial firefighting systems for more than a decade and prides itself on the delivery of high-volume water and retardant from their retractable tank system.
The company has won numerous awards and, more importantly, the tanks help fire fighters from all over the world to quickly and efficiently battle bush fires head on.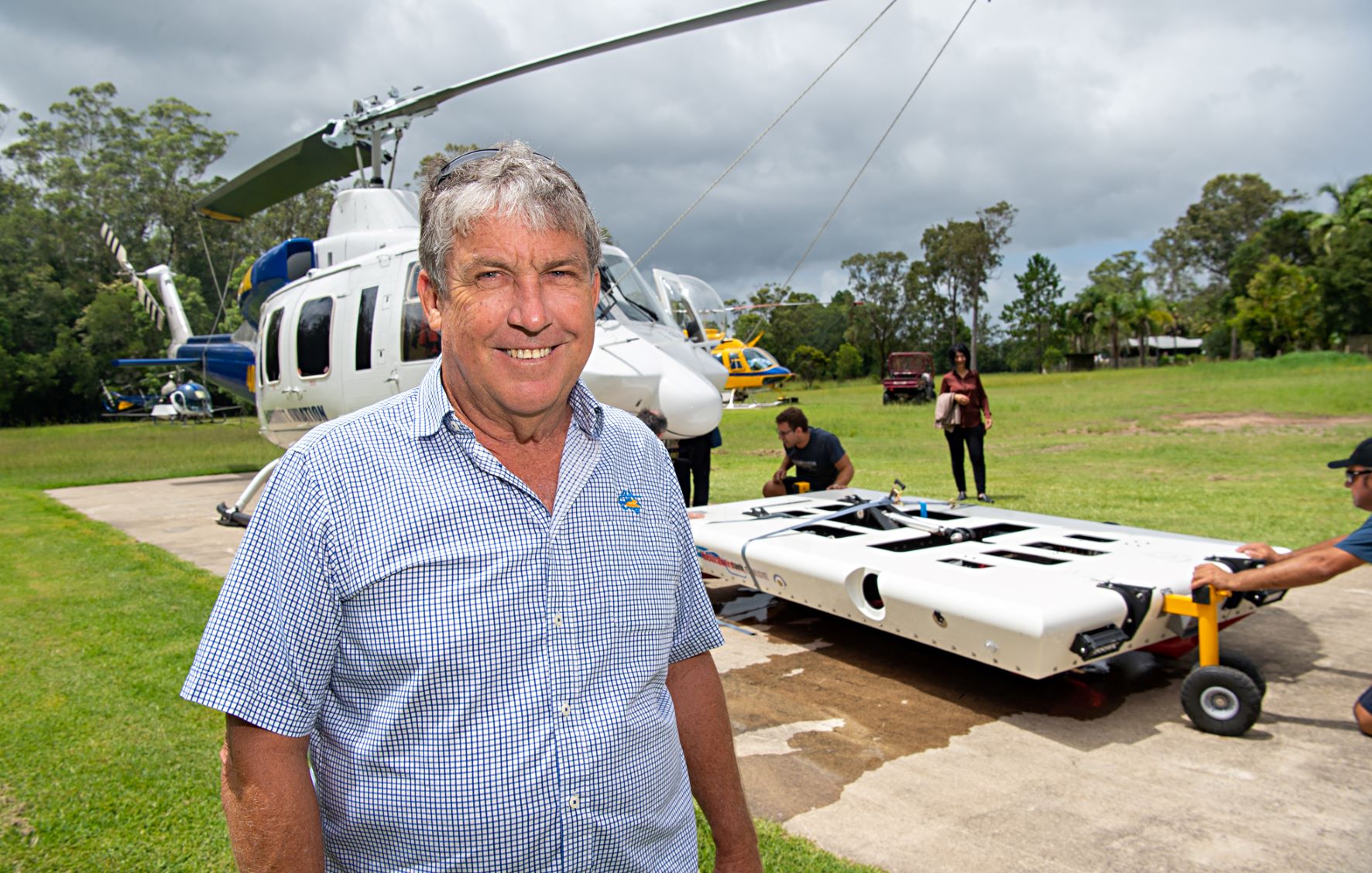 Helitak tanks have been flying on Australian bushfires and American wildfires since 2007.
First fitted to the Sikorsky S-58 and S-61 helicopters in 2007-08, the designs were later expanded to include installations on the Airbus H125/AS350 Squirrel, the Bell Medium range of airframe like the 212 and 412 and later the BK117 and the larger capacity Black Hawk and Super Puma models.
Chief pilot John McDermott, from Sunshine Coast based McDermott Aviation, was instrumental in helping extinguish the Peregian and Noosa region fires in 2019, when he joined the battle with a McDermott's Bell 214ST, fitted with the Helitak FT3500 fire tank.
John's aerial firefighting experience helped snuff out a rogue blaze that had jumped the roadway and with the help of the prevailing winds was heading directly for Noosa Hill.
Recently, Helitak Black Hawk fire tanks have been working throughout the west coast of the United States and the McDermott Bell 214ST has been in Greece helping their catastrophic fires being experienced in Europe.
CEO and Chief Engineer Jason Schellaars was delighted the FT4500 Black Hawk Fire Tank was certified in the US.
"The approval … is an important milestone for us", he said.
"There is no other tank on the market like ours."
Help keep independent and fair Sunshine Coast news coming by subscribing to our free daily news feed. All it requires is your name and email. See SUBSCRIBE at the top of this article
Helitak first captured the attention of the public in 2009, when the initial Helitak Fire Tank claimed the winning design and People's Choice awards on ABC's New Inventors program.
The company is looking to expand as a result of increased demand, which means more locals will be employed.
They source 92% of all components involved in the construction of their tanks from within a 50km radius of their facility.