Councillors have taken a moral stand against intensive puppy farms on the Sunshine Coast by refusing an application that triggered a deluge of 400,000 public submissions concerned about animal welfare.
Diamond Valley Kennels had applied to develop a breeding facility for 60 dogs and boarding kennels for 48 canines in a rural area off Steve Irwin Way at Landsborough near the Big Kart Track.
The business advertises itself as the "premier boutique home for cavoodles, spoodles, dachshunds and selected cross breeds" and has an existing facility in Diamond Valley, near Mooloolah.
Council officers recommended approving the application for a Material Change of Use — with certain conditions — because it met the council's planning requirements.
In particular the proposed dog facility was not near residential, well screened, not a noise problem, suitable to the rural zoning and would not impact the Ewen Maddock Dam water supply.
The RSPCA also did not object to the proposal on planning grounds.
However, councillors at Thursday's meeting raised strong moral objections to the commercial breeding of companion animals and voted overwhelmingly to reject the puppy farm.
Councillors also backed investigating a new Local Law on breeding companion animals that was more reflective of community sentiment.
The puppy farm application triggered a flood of 400,000 public objections, mostly from animal welfare groups Oscar's Law and PETA, and individual councillors also heard from thousands of people.
Deputy Mayor Rick Baberowski, who led the councillors' rejection, said people were passionately opposed to "puppies for profit" in which animals were "forced to frequently breed".
"I find it very difficult to get my head around the idea of highly socialised animals forced to frequently breed in small high-walled compounds designed to minimise the impact of their existence and maximise the production of puppies for profit" said Cr Baberowski.
"I believe that most in our community would agree that expanding our circle of care to include a greater compassion for animals is a sign of our moral growth as a community.
"As a state, I personally think Queensland is behind other states like Victoria which have much stricter laws on breeding."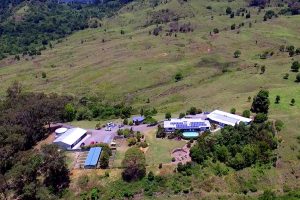 Help keep independent and fair Sunshine Coast news coming by subscribing to our free daily news feed. All it requires is your name and email. See SUBSCRIBE at the top of this article
However, Cr Baberowksi said the legal advice council had received was that their decision must be made on planning grounds and "that animal welfare should not be part of this decision".
"So, as hard as it is, let's completely put aside animal welfare as a direct consideration," he said.
"I believe that even without animal welfare we have strong and undeniable reasons under the Planning Scheme to reject this application."
Cr Baberowski put forward a motion in which he outlined the environmental, ecological and amenity reasons the puppy farm did not meet the requirements of Sunshine Coast's planning scheme.
This included an impact on the neighbouring conversation areas around Ewen Maddock Dam (the puppy farm would be bordered on three sides by "ecologically sensitive areas"), the impact on amenity and the nature, scale and intensity of the application.
Cr Baberowski said puppy farms did not gel with the Sunshine Coast's aspirations.
"This development is not traditional farming, it's not a match for this location and it's not a match for our region," he said.
"How does intensive dog breeding next to an environmental reserve and conservation zones fit in with our aspiration to be a Biosphere?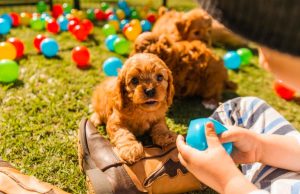 "How does it fit into the position of our Animal Management plan which is 'adopt not shop' and how does it not impose an unreasonable burden of monitoring and compliance on our staff and the ratepayers?
"We were asked to put aside the moral and ethics of this proposal. I have sincerely tried to do so and identified clear planning grounds.
"But in the end it's simply an awful thing to do to animals, bred to be compliant companions that trust us to do the right thing by them. And this is not the right thing to do by them."
Cr Baberowski said breeding large numbers of pets would also add to the problem of animals surrendered to the pound. In the last five years he said council had euthanised 543 dogs.
Councillors shared their own personal stories of pet ownership while outlining why they would be voting against the development.
Councillor Winston Johnston became emotional when telling how he bought a puppy from a breeder that was later found to have a genetic problem with its legs.
"My wife and I have got two (dogs) ourselves. One of them is a female dog…we purchased from a breeder and she has a genetic problem with her front legs, and they said that they would take her back…and give us another one," he said.
"We asked, what would happen and they said the dog would be euthanised. However the problem was that we'd bonded with the dog and the dog had bonded with us."
Cr Johnston said he was against the Diamond Valley Kennels application because it was "intensive farming" and he was concerned about the animals that would be breeding on site.
"This is man's best friend, a family member and we need to ensure the principle and ethics I was brought up with which is 'do no harm' and I think to develop this facility would do harm to some companion animals and the canine breed generally," he said.
Cr Christian Dickson said the debate "hit home" because he had adopted a rescue dog last week from Caboolture and it was sad to think some of the animals might end up there.
"As much as people say we don't have a moral obligation in this job, we certainly do," he said.
Cr Ted Hungerford also voted against the puppy farm but warned their refusal may come back to bite them if their reasons to oppose the application did not hold up in court.
"I will support this in the community interest to test that out," he said.
Cr Maria Suarez said the owners would not reveal how many animals were bred each year so she did the math to estimate it could be 600 puppies.
Cr Peter Cox was the sole voice supporting the application because he said it complied with planning scheme requirements.
"We need to make our decisions based on the mechanisms available to us and unfortunately we can't afford to be dragged into the animal welfare debate," he said
"I can see this ending up in court and costing our ratepayers in legal fees."
Cr Cox said the breeds in question at this farm were not regularly surrendered to council pounds.
"Animal welfare is not a relevant town planning matter so if you're genuine about this topic … you have the right to bring a Notice of Motion to council to lobby the Queensland government to change this legislation, and if you do I'll be happy to support that," he said.
Mayor Mark Jamieson and Councillor Jason O'Pray declared a conflict of interest and did not take part in the vote.