In a place of change like the Sunshine Coast, Ross Boyle and family are a rarity.
The Boyles are into their fourth generation making a living out of farming at Rosemount and have marked 100 years of proud history on the land.
The family's connection with Rosemount dates back to 7 October, 1921, when Ross's grandparents, Nicholas and Maria, moved up from northern New South Wales with 10 of their 11 children.
Their land on the southern side Petrie Creek Road needed work before they could turn a profit out of it.
"There was a lot of clearing needed to be done. Very little was cleared of their land," Ross said.
"They did that and started growing sugar cane. They also grew bananas, pineapples in the early year, beans later, and right at the end ginger was their main crop."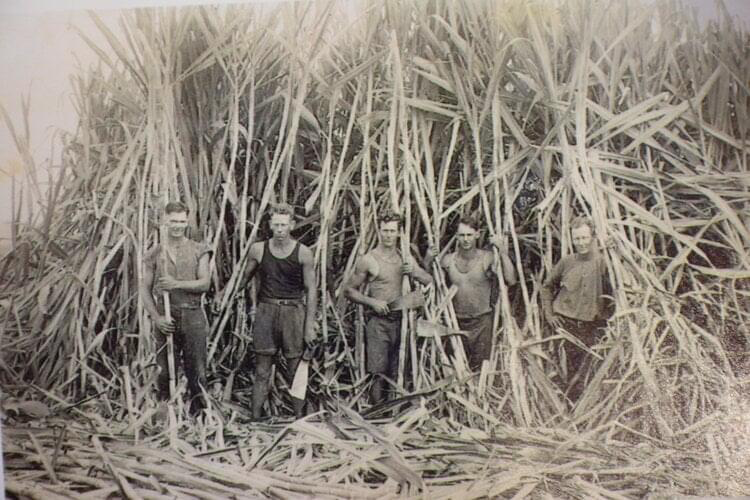 The family made a huge contribution to Australia's efforts during World War Two.
Of Nicholas and Maria's seven sons, four went off to fight and three sons-in-law also served.
Of their sons, Hughie Leonard was killed 45 days before the war ended, Sam was interred in the Changi prisoner of war camp and worked on the Burma railway, Charlie was a Rat of Tobruk who fought at Milne Bay, and Bernie was sent to Papua New Guinea and spent most of his war time in PNG.
"Harry and Nick stayed home to work the farm and became the two long-term farmers of the property," Ross said.
Nick remained a bachelor while Harry married Gloria and had four children, Barbara, Hughie, Geoff and Ross, who grew up on the farm.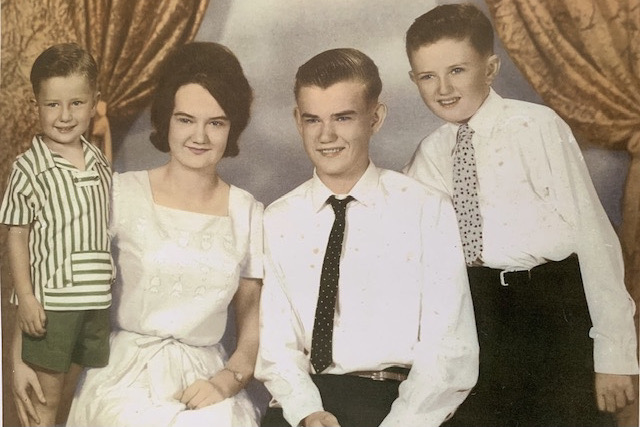 Like stories about Sunshine Coast people doing great things? Help us deliver more by registering for our free daily news feed. All it requires is your name and email. See SUBSCRIBE at the top of this article 
Ross, like his siblings, pursued his own career and was testing cane in north Queensland before he came home to the farm in 1978.
"Dad was approaching 65 and wanted to retire and two or three years later, my brother, who had been working away a bit longer than I had, came home," Ross said.
He was in partnership with Hughie before buying him out in 1998.
Ross grew beans and and pawpaws but cane was always the main enterprise until the closure of the Moreton Central Sugar Mill at Nambour in 2003 left the local industry in disarray.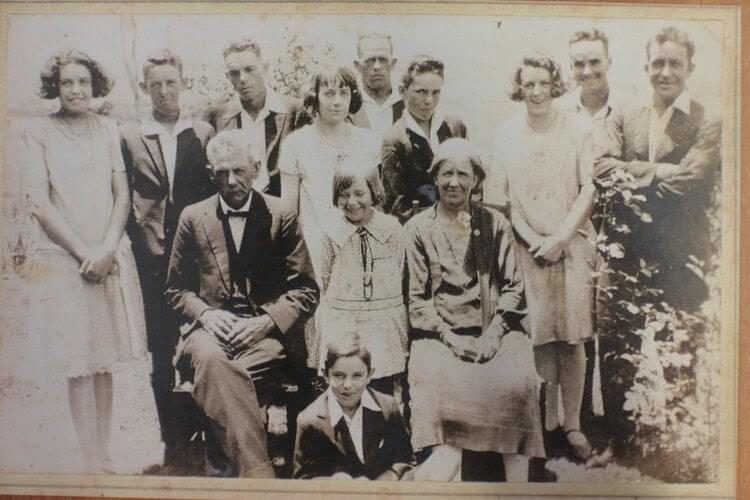 Some farmers continued to grow cane and send it to mills elsewhere but Ross made a decision with his wife Lynelle to move into turf farming.
Starting Rosemount Turf turned out to be a good move.
"We started with four acres of turf and we've expanded that to 40-50ha," he said.
The business grows and sells six different types of turf: Sir Walter buffalo, Sir Grange zoysia, Empire zoysia, TifTuf Bermuda, and Nullarbor couch.
He said learning to deal with the people and sales side of the business had been far harder than learning to grow turf.
"With sugar, it went to the Queensland Sugar Corporation and they sold it to the world market. With turf, we cut it, we sell it, we lay it. We're dealing with the general public," he said.
"It's not hard but for someone to come along and buy it, there's a bit more involved in it than that, than growing sugar was."
"Seventeen years later, we're getting there."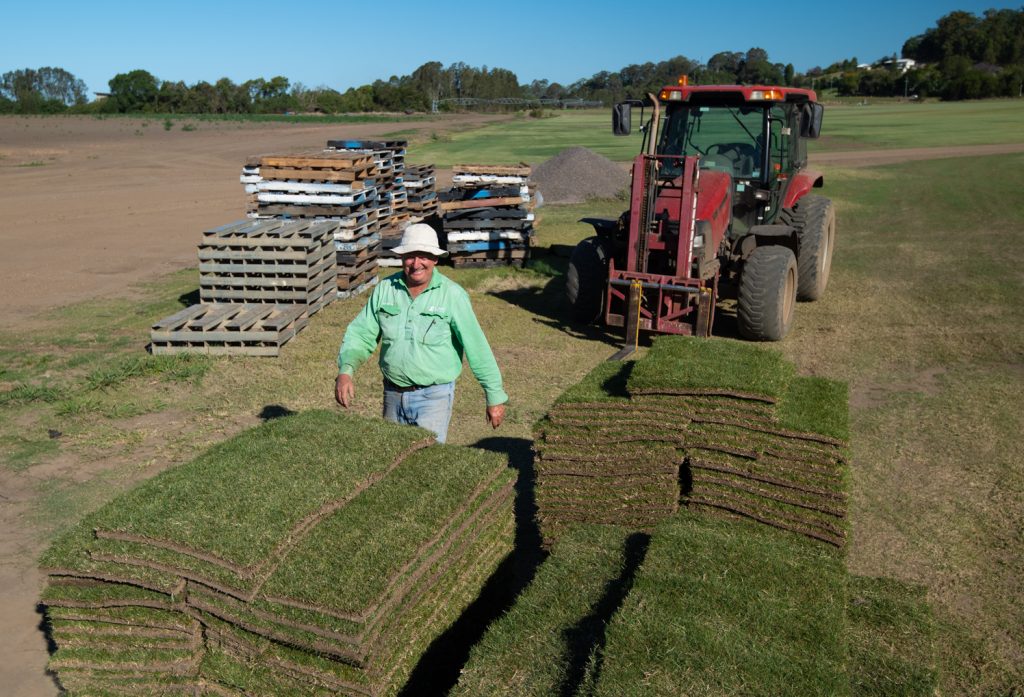 Few of Ross's generation are still farming in the area.
"There's Prentices but I think someone else is farming there and Pages but they're not farming at the moment," he said.
Over the years, much of Nick and Maria's original 40ha of land has been sold. Ross owns 2-3ha of their farm and has bought other blocks on the north side of Petrie Creek Road, backing on to Petrie Creek, to bring his holdings up to 80ha.
Selling out after the mill sold and closed was never an option for Ross.
"It's in my blood. It's never crossed my mind. What happens in the future, I don't know. I guess I'm not going to try and continue forever but it never crossed my mind to sell and I think most farmers would think like that," he said.
"If you sell your farm, you're just unemployed. It's just a part of you. You can work on other farms or I suppose or you can work for a big corporate but if you don't have your farm, and that's all you've got, then you're not a farmer anymore."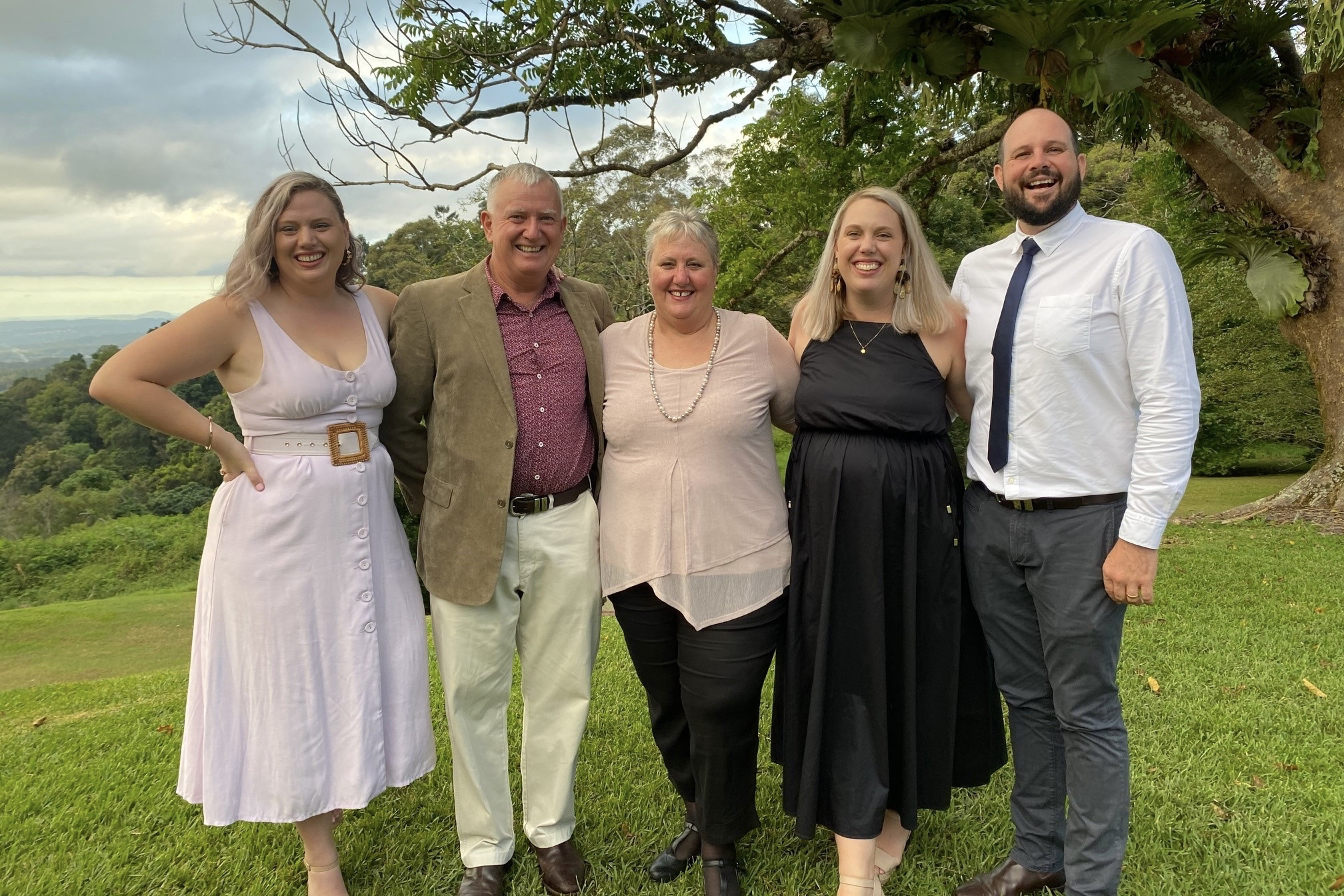 At 62, Ross is preparing to hand over the running of the farm to generation four.
He has taken three shareholders into the business: Sam Wasmund, who came to work the farm during a gap year and remains 12 years later, his son-in-law Greg Pelka, and his daughter, Penelope.
The Boyles have established a special garden in tribute to the past generations on the property and celebrated the centenary of the family's Rosemount farming with a lunch on Saturday, October 9.