The rental market on the Sunshine Coast has "exploded" with the cost of securing even no-frills homes hitting staggering new heights, but there are a range of reasons.
As demand exceeds supply like no other time in the region's history, some rents have increased by hundreds of dollars, blowing budgets apart and forcing many people to leave the area.
Supercharging the situation are the lofty prices investors are paying for properties, which means they need to seek more rent to help recoup their costs.
Property managers say that COVID pressures also have contributed to relationship break-ups and they are seeing a surge of "recently-single" people, mainly men, looking for furnished rentals, and this is further inflaming the situation.
Property manager Carin Van Der Walt has been with LJ Hooker Twin Waters for 12 years and said the market had "exploded".
"This is the highest it's ever been, it's never been this crazy," she said.
A standard three-bedroom, one-bathroom "beach shack" in Marcoola asking for $650 per week saw strong interest, despite the higher-than-usual price for the sleepy seaside suburb.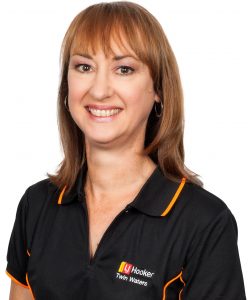 As reported by Sunshine Coast News, these prices could be the new normal for Marcoola after recent data from digital property marketing group REA Group showed the suburb had the largest growth in median rents in the country, rising by a whopping 78 per cent.
Home rentals in the airport suburb have soared from $365 per week in the last three months to July last year, to $650 in the same period this year.
Ms Van Der Walt said the rental at 31 Petrie Avenue, asking $650 per week, was based on location, location, location.
"This property is in close proximity to the beach and other attractions like night markets."
She said the decision by some landlords to set a higher weekly asking price and investors buying in an expensive market was also forcing prices up.
"I've heard of people who are renting for $400 a week and the next lease comes around and they ask for $500.
"I think because it can be achieved, people are asking for it, and they are getting it.
"Then, if investors are buying in this market when the prices are so high, then obviously they are going to want more rent to recoup their cost."
This is evident across the entire Sunshine Coast as average prices continue to creep up each week due to housing shortages.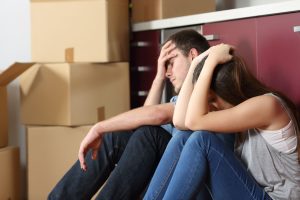 A single mother from Noosa revealed she was being forced out of her home because she couldn't afford the $215 per week increase in rent.
Currently, a three-bedroom house in the Noosa region could cost anything from $530 per week for a property in Tewantin to $2200 per week for a home at Noosa Heads. Meanwhile, for a two-bedroom apartment, the cheapest was $560 in Sunshine Beach.
In Coolum, a two-bedroom apartment would cost about $600 per week, and $790 would get you a three-bedroom home.
For renters looking at Maroochydore, the cheapest three-bedroom home was $550 per week and two-bedroom units ranged from $360 to $680.
Nambour remained one of the more affordable locations in the region with a home available for $420 and a unit at $300 per week.
A three-bedroom home in Caloundra was $530 and two-bedroom units ranged from $420 to $550 per week. Larger, four-bedroom homes at Aroona, Currimundi, Golden Beach and Pelican Waters ranged from $650 to $950 a week.
Do you have an opinion to share? Submit a Letter to the Editor with your name and suburb at Sunshine Coast News via: news@sunshinecoastnews.com.au
Ms Van Der Walt said the biggest problem she was seeing for renters was wages not meeting what was needed to make weekly payments or problems with applications.
"The problem is the rent has gone up but the wages haven't gone up on the Coast," she said.
"Wages have not increased by 20 to 50 per cent, but rents have gone up that much.
"The rent must be a third of your income. If the rent is $300 you need to earn $900 a week.
"Then, the quality of applications unfortunately are not very good at the moment.
"Applications from those who either cannot afford the rent or do not have a good rental history – they are the things that don't make a good application."
She said another contributing factor to property shortages was an unexpected problem with recently single people needing somewhere to live.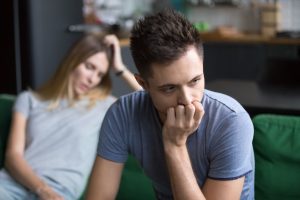 "Another thing that I have found from a lot of property managers is that a lot of people applying for rentals are coming from broken relationships.
"COVID has put relationships under stress, partners have split and where two people occupied one house, they now need two because they've split up.
"That's something we have found across the Coast – especially the furnished properties are going to newly separated men .. it's just not something we have seen so much before in such a large number."
With such a competitive market, Ms Van Der Walt said it was important renters got the basics right with their applications.
She suggested they complete an online course with the Tenancy Skills Institute to learn how to put forward a strong application.
Help keep independent and fair Sunshine Coast news coming by subscribing to our free daily news feed. All it requires is your name and email. See SUBSCRIBE at the top of this article