The State Government has been urged to hold a public forum to detail its plans to establish a "youth jail" in Caloundra as community concerns escalate.
This comes as a business leader fears the facility will tarnish the area's reputation as a safe, family holiday destination by creating the perception that it has an alarming youth crime rate.
It also follows a unanimously supported motion at a Sunshine Coast Council meeting in late July, opposing the location of the facility.
The State appears to be pushing on with plans to "repurpose" the Caloundra Watchhouse as a 28 to 30-bed youth remand centre, where young people accused of crimes and denied bail could spend a month or more awaiting trial. It is expected to cost $16.4 million over four years.
Thousands of residents have signed a petition against what has been described by resident groups as a "youth jail".
Councillor Terry Landsberg told Sunshine Coast News he had sent a request to Department of Children, Youth Justice and Multicultural Affairs Senior Executive Director, Michael Drane, requesting a public forum.
Cr Landsberg said this followed "overwhelming" feedback from community groups and individuals worried about the plan and the way it was being advanced with little consultation.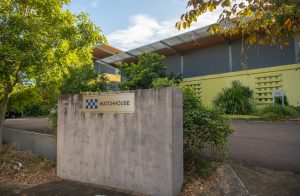 He said an invite-only meeting between some community groups and departmental officials last Monday had not eased the tension.
Sunshine Coast News understands that the feeling among residents is that the "consultation" to date largely has been the department letting people know about how the facility would operate.
"This is all about an unsuitable location that we've identified and there are a host of different concerns we've raised," he said.
"Nothing in that meeting on Monday night has changed my view and the view of people that attended. This is not a good fit for our town."
Cr Landsberg said it was important the broader community had access to a forum before a 15-day submission period came into effect.
"A sign will go up for a proposed works order out the front of the watchhouse and it will be up there for 15 working days.
"Once that sign goes up, that's a period when the community can put their submissions in."
No date has yet been confirmed for when this period would begin, but Cr Landsberg believed it would be soon.
Do you have an opinion to share? Submit a Letter to the Editor with your name and suburb at Sunshine Coast News via: news@sunshinecoastnews.com.au
Earlier this month, a spokesperson for the Department of Children, Youth Justice and Multicultural Affairs said community engagement regarding changing the existing Caloundra Watchhouse to a youth remand facility had occurred in July and August.
The departmental spokesperson said that feedback from community engagement would form part of an Environment Assessment Report (EAR), which would be used to inform the final planning decision to be made by the Minister for State Development, Infrastructure, Local Government and Planning.
Caloundra Chamber of Commerce president Michael Shadforth fears the youth remand centre will "tarnish" Caloundra's reputation, impacting local business and tourism.
He said it was important to note the facility was not a result of local crime statistics and he wanted further transparency from the state government on how it would operate.
"We don't want people to think they are coming to a high crime area. That's really critical," Mr Shadforth said.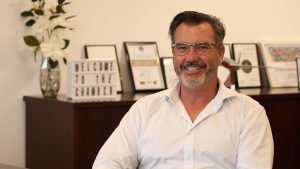 "If you look at the crime stats from Caloundra there's no need to have this facility for crimes on the Sunshine Coast, or in Caloundra. Our youth crime rate isn't at a point where we need this facility.
"Secondly, (the department) has worked through how these facilities operate, that they are short stays and not long term, but … there's no legislative promises that that's how it will stay, or work."
Mr Shadforth said he welcomed investment in the region, but said he would rather see more police resources than a youth remand centre.
"In Caloundra we've been fighting for more police, not more criminals," he said.
Caloundra MP Jason Hunt recently moved to allay concerns with leaflets, titled "The Facts – forget the spin", being distributed in surrounding suburbs by volunteers.
In the leaflet, he said the centre would remain secure and "young people are not permitted to leave and will remain closed off from the public".
"The centre will only be used when Queensland's three youth detention centres are at capacity and space is needed to house young people on remand temporarily". This was clarified as being for "an average of 30 days".
Mr Hunt's leaflet said the facility would not be staffed by police, but by Youth Justice personnel, therefore not drawing officers away from usual policing duties or impacting police budgets.
"Young offenders will not be released in Caloundra … those who are no longer in custody will be transported back to their own community."
Help keep independent and fair Sunshine Coast news coming by subscribing to our free daily news feed. All it requires is your name and email. See SUBSCRIBE at the top of this article