A massive community effort has seen fundraising for Sunshine Coast shark attack survivor Joe Hoffman creep closer to its $70,000 target.
The gofundme page fundraising total is just $1500 shy of its goal, now standing at $68,500, in its quest to help pay medical bills and other costs during what is expected to be a long recovery.
Family, friends, the surfing fraternity and strangers across Australia rallied to support Joe with well wishes and donations following the incident involving a 3m Great White shark at Crescent Head, NSW, about 4.30pm on July 5.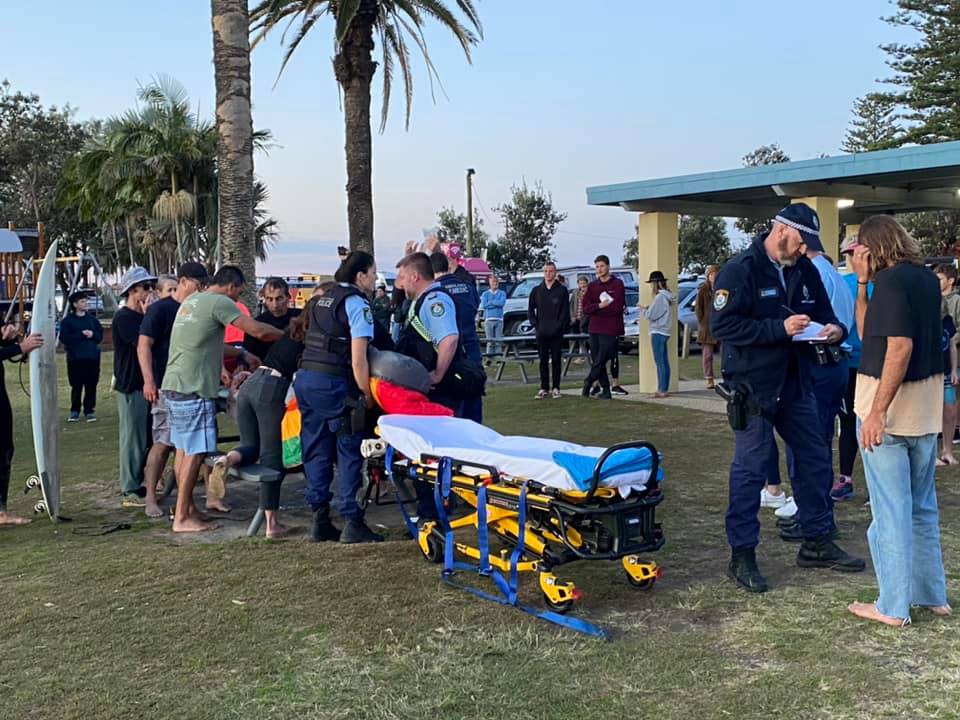 The popular 25-year-old surfer, who was born and bred in Mudjimba, sustained severe injuries to his right arm and was airlifted to Newcastle, where he underwent multiple extensive surgeries.
Surgeons were able to save his arm but as the three-month anniversary of the fateful day nears on October 5, Joe faces a lengthy recovery process to secure the best level of functionality achievable.
A humbled Joe said in his first statement, more than a fortnight after being airlifted to Newcastle's John Hunter Hospital, that he wanted to "express my gratitude to everyone who has sent messages of support and reached out in the last two weeks".
"I owe it to every single one of you to give recovery my very best shot, and that's what I promise to do," he said of the extensive recovery and rehabilitation process that lay ahead.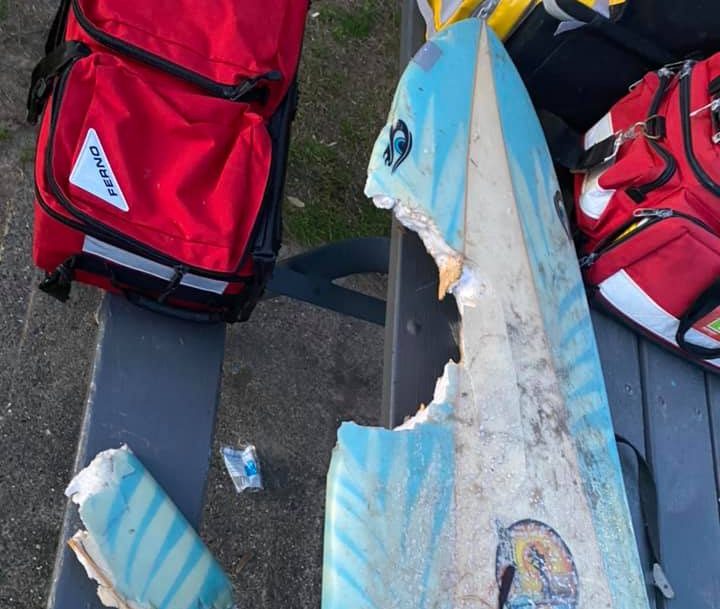 Father Bill – a prominent Sunshine Coast journalist, mother Wendy and sister Nina  provided an update via the gofundme page, saying they had been overwhelmed by the love and support that had flowed to them.
They said this had come from both the Mudjimba and Byron Bay communities and across the globe since Joe's terrible injuries.
They said the support provided by those who had contributed to fundraising effort  would allow, when the time came, the opportunity for Joe to go through what would be a long and challenging rehabilitation without added stress.
Local journalists supporting local people. Help keep independent and fair Sunshine Coast news coming by subscribing to our free daily news feed. All it requires is your name and email. See SUBSCRIBE at the top of this article.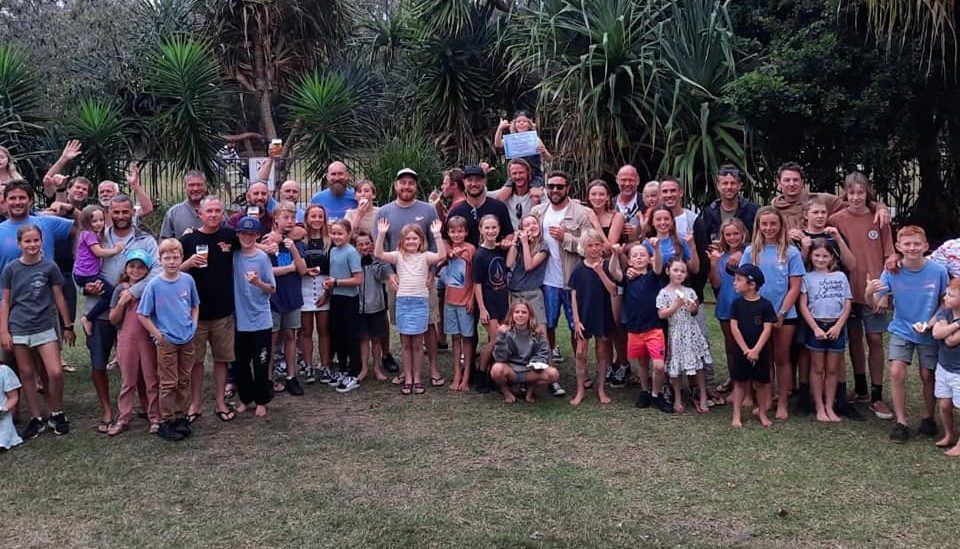 Father Bill said Joe was focused on his rehabilitation at this point.
Community fundraisers – held by those close to the Hoffman family and groups they have been involved in on the Coast – have been instrumental in boosting the family's spirits and donations.
On September 13, the Mudjimba Beach Boardriders Club Facebook page thanked supporters for the most-recent fundraising raffle for Joe.
"Thank you to everybody who bought a raffle ticket in our recent fundraiser. We raised $4500 all together! Money straight to @jjoehoffman," the post said.
The club held the monster raffle in conjunction with a Father's Day event at Surfair Beach Hotel on September 5, offering a chance to win custom surfboards and an array of donated prizes for the $10 tickets.
Joe has no doubt been buoyed by the support from near and far, which also has included inspiring comments on the gofundme page willing him back to his love of the ocean.
William Garnett wrote: "Sending boatloads of Aloha to you and the family and healing prayers to you Joe from Big Bill and Audrey. CU on Molokai sometime soon?"
Follow us on Facebook: www.facebook.com/scnews2020/
This from Coast photographer and family friend Lou O'Brien: "With your attitude, anything is possible! Wishing you a speedy recovery."
And the Mudjimba Longboard Club, which donated $1000: "Joe, wishing you a speedy recovery. Hope to see you back in the water soon, from the crew at the Mudjimba Longboard Club (MLC)."