Tammy Fry gets up at 5am every morning to go surfing with her two young sons, Josh and Kai.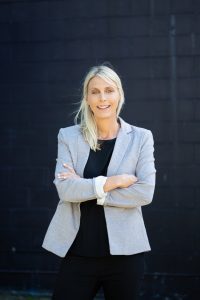 She's a fifth dan international karate champion, a self-defence coach, a businesswoman, public speaker and author.
Glowing with good health and full of energy, the mother of two is one of a growing number of people who follow vegan or plant-based diets.
Originally from South Africa and now based in Noosa, she co-founded the Meat Free Mondays Foundation in Australia in 2009 (following other meatless Monday campaigns that had been launched previously in the US and UK) and is the current director.
A lifelong vegan, Ms Fry comes from a family that embraced a plant-based diet decades ago, long before it became cool with social media influencers and celebrities.
Her parents founded the Fry Family Food Co in 1991, producing vegan meat substitutes and while her children are 100 per cent plant-based eaters at home, she doesn't prescribe what they can and can't eat when they're with their friends.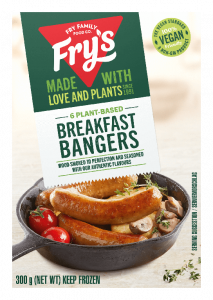 If they eat pizza when they're out, so be it, but she hopes the grounding she's given them at home will follow them into adulthood.
"There's lots of ways to eat to be healthy and I don't believe vegan or plant-based diets are the only way to be healthy," she says.
"But there are a lot of people who are vegan, including top athletes. I also see exceptionally healthy people who consume animal products, but maybe not on an everyday basis.
"We're seeing a rise in consciousness where, especially in the developed world, people are looking at their food more closely — where it comes from, how it's raised, how our food choices affect the environment. People are starting to engage more with their food and understand the impact it has on themselves and the rest of the world."
The majority of Australians love their meat. The ABC's 2019 Australia Talks National Survey found only one per cent of Australians identify as vegan and three per cent vegetarian.
With an overwhelming 89 per cent saying they were meat eaters, there's no danger of losing the Aussie tradition of throwing a steak on the barbie just yet.
Want more independent and fair Sunshine Coast news? Help us deliver more by subscribing to our free daily news feed. All it requires is your name and email. See SUBSCRIBE at the top of this article 
But interest in veganism and plant-based diets is growing. In the past 12 months, Google Trends showed Australia came third after the United Kingdom and New Zealand in global searches for the word 'vegan' and third for the term 'plant-based diet' after Singapore and the United States.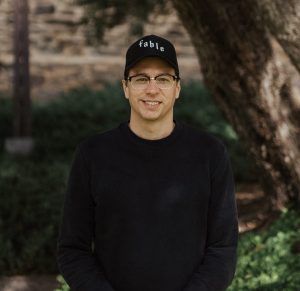 Michael Fox grew up as a meat-loving Queenslander, even writing a song called Steak of Glory as a child. He became vegetarian in 2015 for health, environmental and ethical reasons and earlier this year, went fully vegan.
His two young children who are four and two are also vegan, as is his wife. They live on a 41-acre property at Hunchy, which serves as the headquarters of Fable Food, a company that produces meat alternatives primarily based on shiitake mushrooms.
Mr Fox co-founded Fable Food in 2019 with Jim Fuller and Chris McLoghlin. It quickly caught the eye of Michelen star chef Heston Blumenthal, who has declared himself a fan, catapulting the Sunshine Coast business to international fame.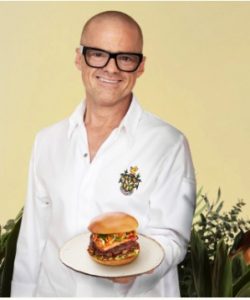 Recently, Mr Blumenthal created the Heston Fable Burger for Grill'd stores nationally, based on Fable Food's meat alternative. It was so popular, Grill'd has rolled out three more Fable burgers in the past month as permanent menu items — the Fable Spicy Cheeseburger, Fable Truffle and Fable Southern BBQ.
"We've gotten off to a really good start," Mr Fox says. "We spent 2019 developing our first product and launched it in December. Heston Blumenthal was our first customer. He loved it. Jim and Heston met a few years earlier, when Heston had been exploring mushrooms. They were both chefs with a real passion for mushrooms.
"Grill'd are really happy with how our burgers have taken off," says Mr Fox. "We've helped them expand their plant-based options and our philosophy aligns really well with theirs, as they are all about creating healthy burgers with all-natural ingredients."
The Sunshine Coast is known for its innovative agribusiness entrepreneurs. The following companies produce an array of vegan or plant-based products.
Immune Boost Foods
Black Lemonade
Mountaintop Mushrooms
The Happy Snack Company
Bask & Co.
Brazilian Tapioca
Fable Food Co.
Frozen Sunshine
Nomu Noms (Chocolate)
COYO
Fenn Foods
Big Heart Bamboo
Homemade Bliss
Mooloo
Italia Pizza & Pasta