Maritime heritage and skate culture have converged in a major upgrade of the beachside park at Dicky Beach.
Sunshine Coast Council invested $1.6 million in the precinct upgrades and the project has proved popular.
"We developed a plan for the area working hand in hand with our community following the partial removal of the historic SS Dicky wreck from the beach in 2015," Mayor Mark Jamieson said.
The iron-hulled steamer, driven ashore at Caloundra during a cyclone in 1893, was a favourite with visitors but its jagged hull became dangerous for swimmers and surfers.
"Our community told us the area's skate culture was important to them as was the story of the SS Dicky and we have installed the propeller from the ship as a feature in the precinct," he said.
"A new plaque will be installed in the coming weeks.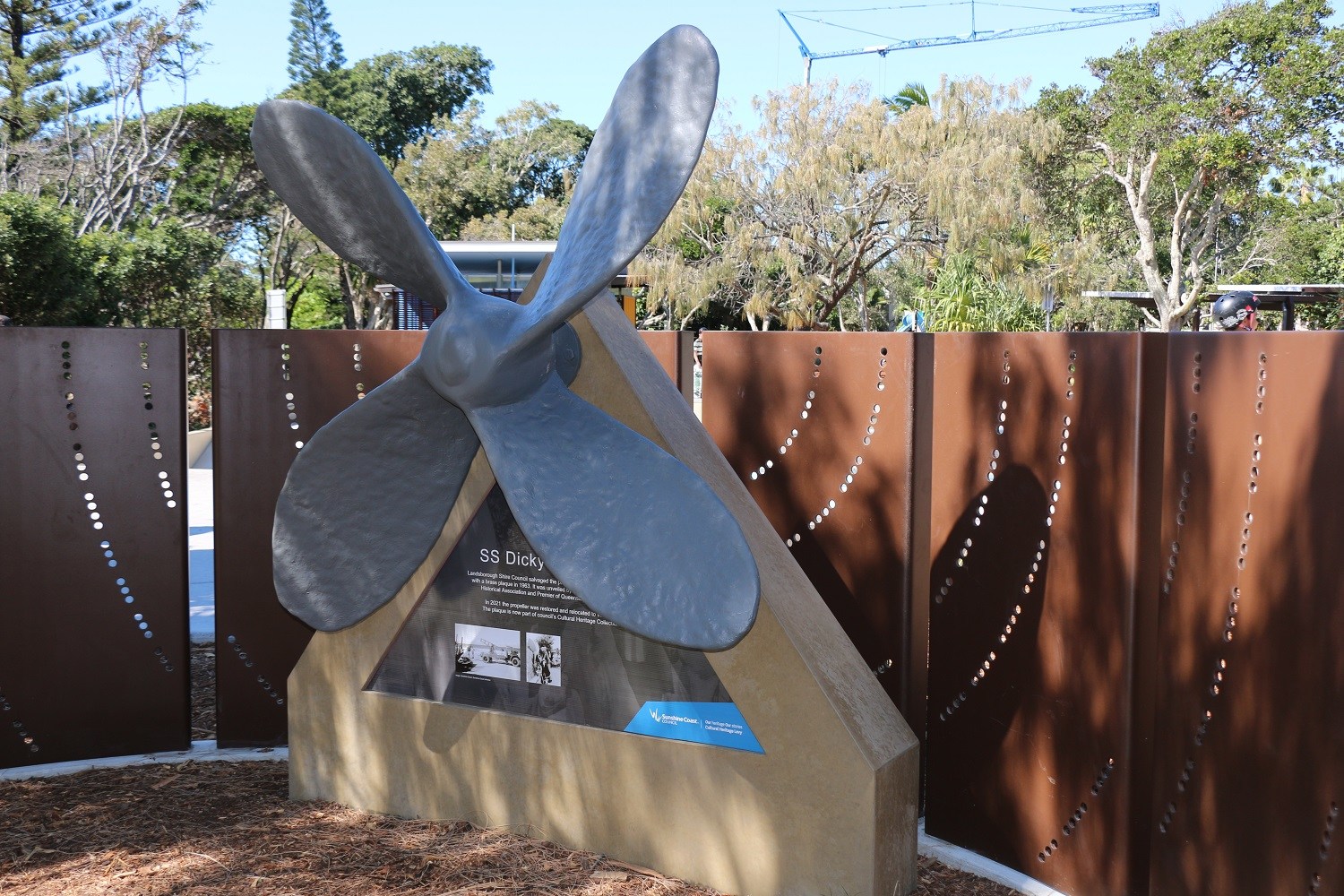 "The precinct looks terrific with open spaces, new and improved community facilities including new public amenities, beach showers, skatepark, connecting pathways and picnic shelters.
"When designing it, council took steps to retain three large trees beside the skate park as they provide great shade in the warmer months. The landscaping included more than 1000 new plants.
Follow us on Facebook: www.facebook.com/scnews2020/
"The new space is a welcome addition to our 'City of Beaches,' and better connects the park with local businesses across the street, the Dicky Beach Holiday Park, beach and surf lifesaving club house," Mayor Jamieson said.
Division 2 Councillor Terry Landsberg said the community-designed skate park boasted innovative and high-quality ramps, rails, grind ledges, quarter pipes and stairs.
Help us deliver more news by registering for our free daily news feed. All it requires is your name and email. See SUBSCRIBE at the top of this article.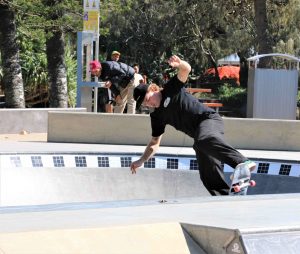 "There's been no shortage of kick-flips, airs, rail hugging and grinds since the new precision-built skate park was completed ahead of schedule last month," Cr Landsberg said.
"It's fantastic to see the young talent trying out new tricks and turns on the concrete playscape while parents and spectators enjoy the action from a shaded seating area.
"This is one of many council projects driving the recovery of the local economy, by using and supporting Sunshine Coast contractors – and what a great job they've done in delivering this facility.
"We will also be keeping the community informed about future staged work for the precinct."
To find your nearest skate park location, visit council's Beaches and parks directory.
Check out the SS Dicky Time and Tide video for the full story.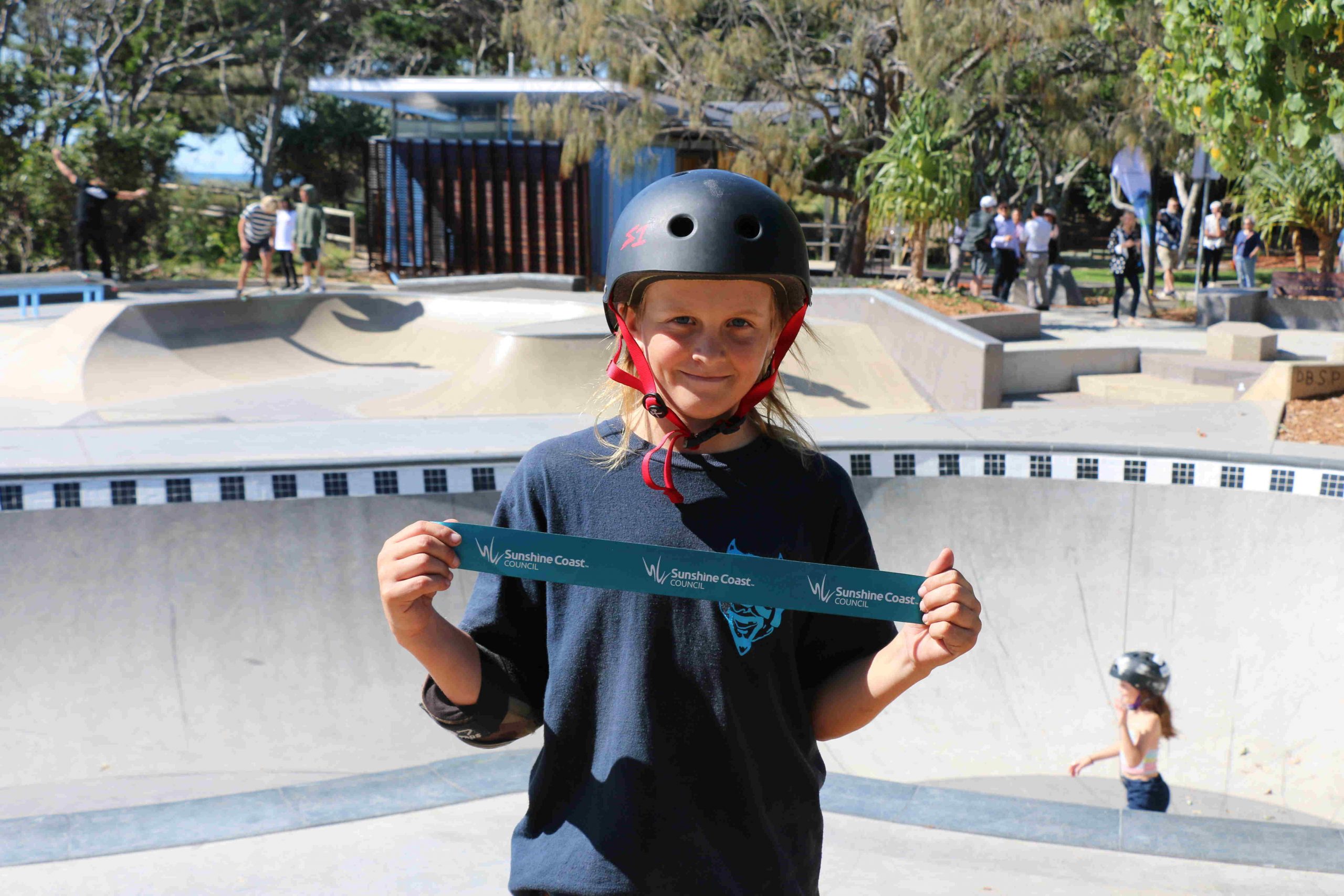 Upgrades
public amenity building
skate park
picnic shelter
pathways
two new beach showers
park lighting and electrical infrastructure
improved accessible parking space
furniture such as seating, drinking fountain, bike parking, bins
1000+ new plants
reinstatement of the SS Dicky propeller feature.