A Sunshine Coast academic and author is poised to talk about his new book, Long Half-Life, which investigates the nuclear industry in Australia.
Ian Lowe will be In Conversation with host Steven Lang at an Outspoken series event, at the Maleny Community Centre on September 21.
Fellow author Luke Stegemann will also be on hand, to talk about his new book, Amnesia Road.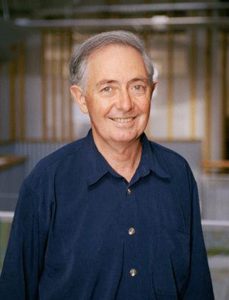 Professor Lowe, the Emeritus Professor of Science, Technology & Society and former Head of Science at Griffith University, has penned 10 books and countless articles. He is the recipient of the Konrad Lorenz Gold Medal, awarded by the International Academy of Sciences.
His new book, Long Half-life, is a timely and riveting account of the political, social and scientific complexities of the nuclear industry, revealing the power of vested interests, the subjectivities of scientists and the transformative force of community passion.
Australia has been directly involved in the nuclear industry for more than a century but our involvement has never been comprehensively documented.
Follow us on Facebook: www.facebook.com/scnews2020/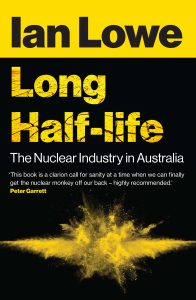 Long Half-life tells the social and political history of Australia's role, from the first discovery of radioactive ores in 1906 to contemporary contentious questions.
Should the next generation of submarines be nuclear powered? Can nuclear energy help to slow global climate change? Do we need nuclear weapons for defence? Should we store radioactive waste from nuclear power stations in our region?
Help keep independent and fair Sunshine Coast news coming by subscribing to our free daily news feed. All it requires is your name and email. See SUBSCRIBE at the top of this article.
Meanwhile, Mr Stegemann will talk about his new book, Amnesia Road, which is a compelling literary examination of historic violence in rural areas of Australia and Spain.
It is also an unashamed celebration of the beautiful landscapes where this violence has been carried out.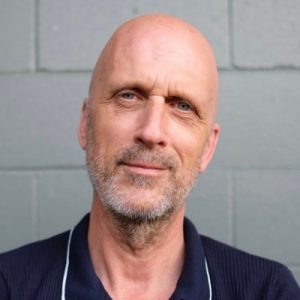 Travelling and writing across two locations – the seldom-visited mulga plains of southwest Queensland and the backroads of rural Andalusia – he uncovers neglected history and its many neglected victims, and asks what place such forgotten people have in contemporary debates around history, nationality, guilt and identity.
Mr Stegemann is an award-winning Australian hispanist, recipient of the Malaspina Award for his outstanding contribution to the development of cultural relations between Australia and Spain.
Event details
Outspoken presents Ian Lowe and Luke Stegemann In Conversation.
Ian Lowe will speak with Steven Lang about his new book, Long Half-Life, and Luke Stegemann will talk about his book, Amnesia Road.
Maleny Community Centre, September 21, 6pm for 6.30pm
For tickets ($22) and more information see: outspokenmaleny.com/.