A Little Cove property that fetched $520,000 23 years ago has sold for a staggering 15 times that amount.
And the same agency, Tom Offermann, was involved. When Tom sold 21 Bayview Road, Little Cove 23 years ago, he never could have imagined it would sell again in the future for just shy of eight million dollars.
Boasting some of the finest Laguna Bay and National Park views on offer, the Gabrielle Poole-designed home is picture perfect.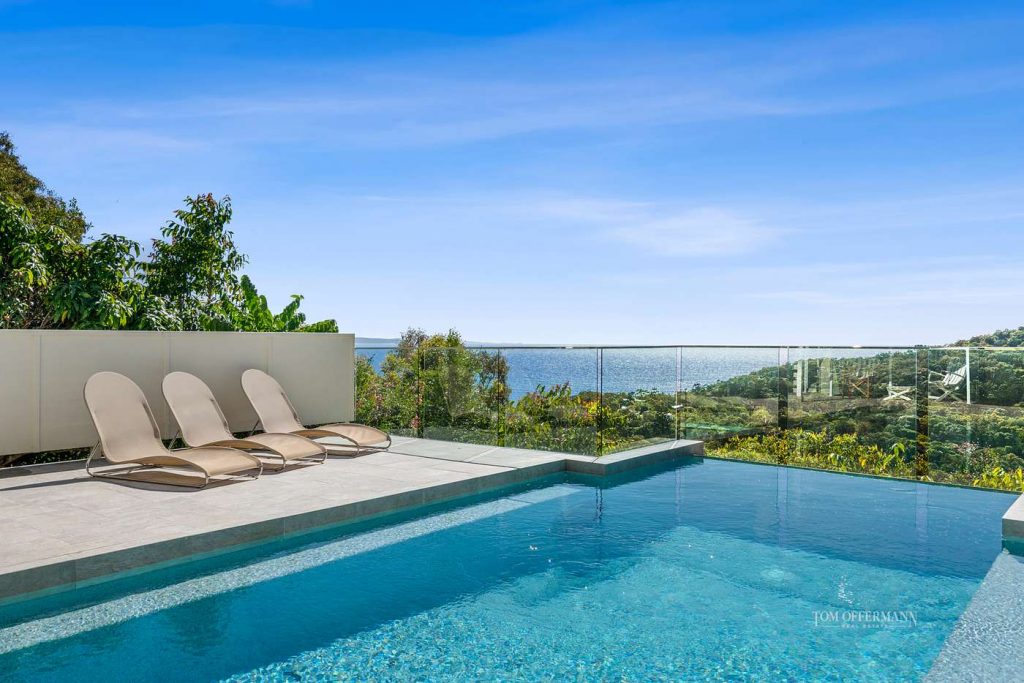 It sold at action with competitive bidding from four million to $7,900,000, really showcasing the depth of the market for rare real estate.
Tom Offermann Real Estate's Eric Seetoo was thrilled for all parties at the fall of the hammer.
Kuluin has been yielding fantastic results at auction with two impressive sales this week.
1 Ghost Gum Avenue, marketed by Jason Burns and the team at First National Riverside, proved popular with families and offering a larger block, four bedrooms and a pool, it was easy to see why.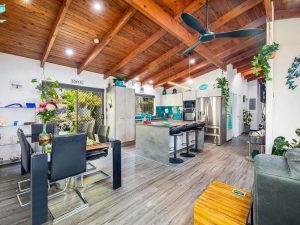 It changed hands for $825,000, giving a very real indication of the upswing in values over recent years.
8 Parramatta Court was an investor's dream. With multiple revenue streams from the property, which has a Fonzie flat, the property attracted two interstate investors both bidding over the phone. With the neighbours looking on, the property went on to sell for $960,000.
6/9 Kapala Street, Mooloolaba sold successfully guided by Henry from Henry and Nina Real Estate.
The unique three-bedroom, two-bathroom townhouse attracted investors, first home hunters and downsizers alike.
Bidding was out of the gates in the mid $400,000s and we were rapidly back and forth until the property was sold for a neat $600,000.
An apartment in Caloundra's 'Monaco' sold in the offices of Better Homes and Gardens Real Estate Caloundra on Friday afternoon.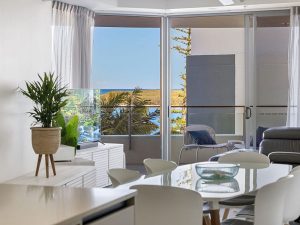 With Danelle and Jonathan at the helm, Unit 302, a fourth-floor, easterly, two-bedroom apartment (pictured) was perfect for those chasing resort-style living. With multiple registered bidders jousting out the property changed hands at $720,000.
A new suburb record was achieved this week with the sale of 21 Ward Street, Tewantin.
The 3116m2 consisted of three titles sitting right on the banks of the Noosa River.
With the locals streaming in to see the old Tewantin icon, they eventually congregated around the redundant tennis court to watch the public negotiations.
With bidding starting at $4m, we had a late registration push things along to $5m.
After consultation with the sellers and a half-million raise from a buyer, the property was sold. Jill Goode and the team at Tom Offermann Real Estate oversaw proceedings.
Gordon Macdonald, founder of The Auction Group, has been calling auctions on the Coast for more than a decade after an earlier career in real estate sales. His auction wrap-up for sunshinecoastnews.com.au is compulsory reading for anyone interested in the hottest sales and latest tales from the property frontline.