Dry and warm conditions in recent days and a wind change have led to a very high fire danger rating on the Sunshine Coast.
The region has had just 15mm of rain during the past two months, and dry south-westerlies at about 25km/h are expected on Tuesday.
Temperatures soared to 28.4C at Maroochydore on Monday, which was the highest temperature recorded in the region in almost five months, but the south-westerlies should bring a reprieve.
The rest of the week will be mild and sunny, with minimum temperatures of 10C and tops of 22C, before warming up on the weekend and climbing to a high of 29C on Monday.
"It (the upgraded rating) is basically because of the wind and it's fairly dry," Bureau of Meteorology meteorologist Helen Kirkup said.
"We've had some strong northerly winds ahead of a south to south-westerly change on Monday night.
"This change will come through with some quite fresh winds and it's quite a dry air mass.
"So, it will be cooler but drier.
"Those westerlies can be really dry and quite dusty."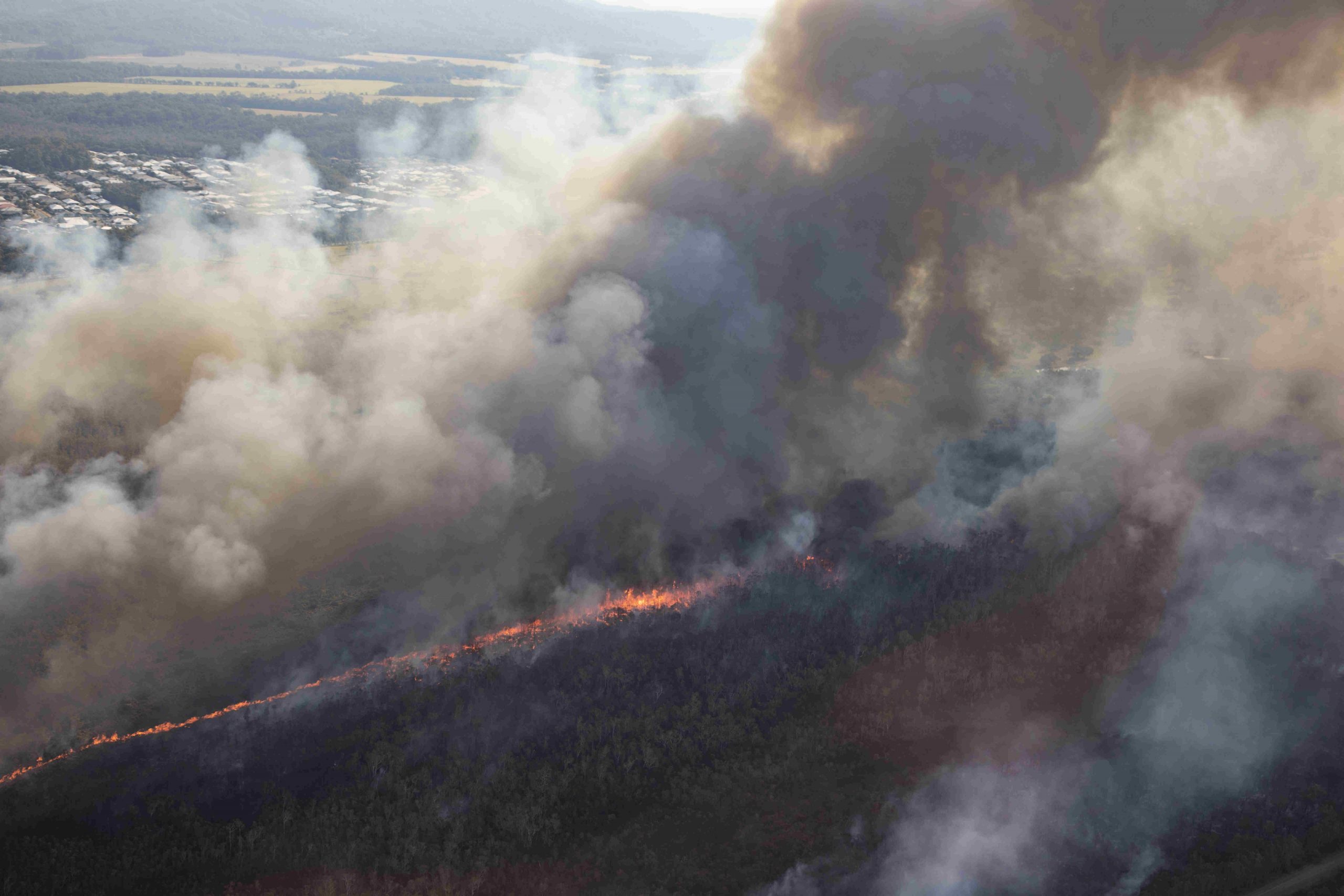 The upgraded rating should remind many Sunshine Coasters of the region's terrible fire season in 2019/2020, when lives were threatened and homes were lost, particularly in September.
But this week's conditions should not resemble that.
"That was a horrendous fire season, with lots of really strong westerly winds," Ms Kirkup said.
Follow us on Facebook: www.facebook.com/scnews2020/
"It's not really like the scenario that it was two years ago.
"But we do have dry winds, westerlies and fire conditions that are a bit hazardous."
Join an independent local news revolution by subscribing to our free SCN daily news feed: Go to SUBSCRIBE at top of this article to register.
It's likely the rating will be downgraded to high on Wednesday or Thursday, after day-time temperatures drop into the low 20s.
But there doesn't seem to be any rain on the way.
"There might be a few coastal showers heading into Thursday, but it's only a slight chance," Ms Kirkup said.