A thrilling television series starring the Sunshine Coast's very own snake guru, Stuart McKenzie, debuts Tuesday night and will feature one of the most dramatic moments in his career.
Brimming with action, suspense and larger-than-life characters, Aussie Snake Wranglers will take audiences into Australia's snake catching world, where one mistake could turn deadly.
It will be aired from 8.30pm Tuesdays on National Geographic (Foxtel, Fetch and SKY NZ).
On the eve of the premiere, Stu promised Sunshine Coast News that Episode 1 would open with a bang.
"The team will head out to wrangle a huge eastern brown snake from a gated community, a large carpet python stuck in a fridge for over an hour and also take part in a red belly chase though a primary school," he said.
"It also contains one of the most heart-racing moments of my career."
Like stories about Sunshine Coast people doing great things? Help us deliver more by subscribing to our free daily news feed: Go to SUBSCRIBE at top of this article to register
Stu said it had been an incredible journey and he couldn't wait to share the show with Australia and the world.
"It's taken nearly five years to get a snake catching TV show over the line and now that it's finally here we are over the moon!
"The show is full of snake education and amazing footage of many different snakes that inhabit the Sunshine Coast."
VIEW THE 'AUSSIE SNAKE WRANGLERS' TRAILER
This 16-part series, produced by Breakout Productions in partnership with the South Australian Film Corporation, will run weekly, and be available on-demand via Foxtel, Fetch and SKY NZ.
The series is located in the beautiful surrounds of the Sunshine Coast, and follows Stu (from Sunshine Coast Snake Catchers 24/7) and his snake catching team, as they work in one of the most active snake regions on the planet.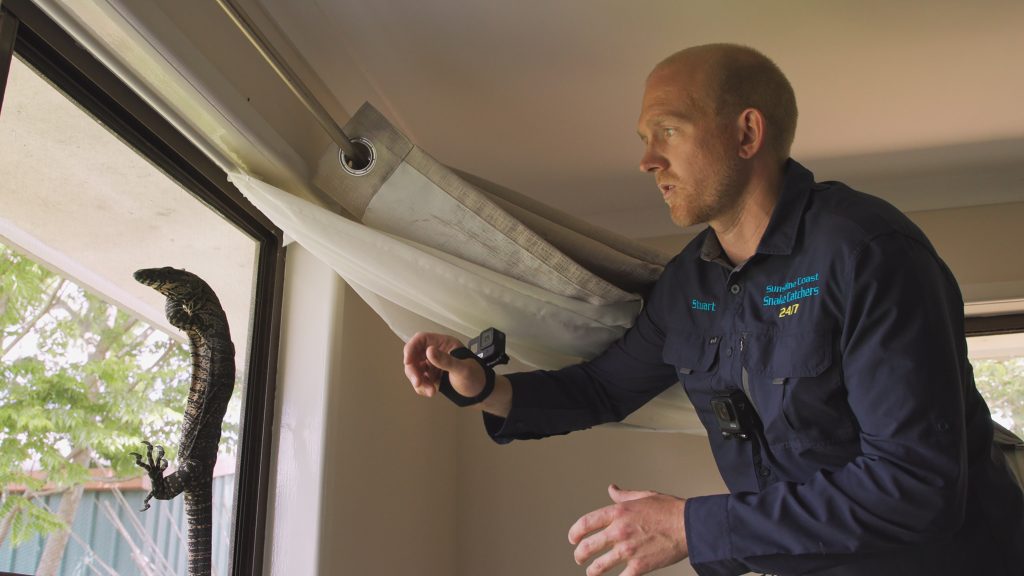 Each episode sees the team responding to distress calls from everyday Australians who find themselves face to face with these incredible, but often deadly, reptiles.
Over 20 different species call the area home, including the world's second most venomous snake, the Eastern Brown snake, highly venomous red-bellied black snakes, whip snakes, giant carpet pythons and more.
Stu and the Aussie Snake Wranglers team put their lives on the line to ensure the safety of those who find a slithering surprise in their home, school or business.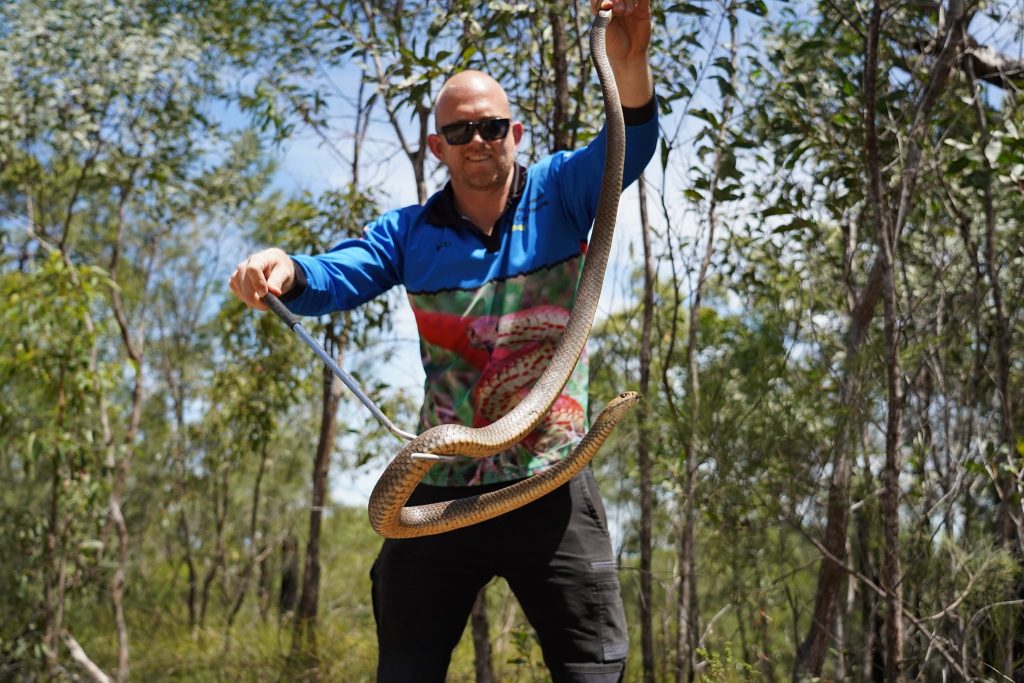 These snakes find their way inside bedrooms, under toilet seats and even curled up inside lounge chairs, leaving the Aussie Snake Wrangler team with the perilous task of saving the day.
The team is led by venomous snake expert Stu, supported by some of the best snake catchers in the industry.
They include 'Mullet Mick', a classic Aussie larrikin who is not afraid to use his bare hands to tackle the biggest and most deadly snakes around.
Adele, a no-nonsense country girl who trains birds when she is not out snake catching with her fiancée Mullet Mick.
'Pocket Rocket' Jess, standing just five feet two, isn't afraid to step in and get the job done, and show up the boys when she gets the opportunity.
Chris, Stu's best mate and one of the funniest blokes around, definitely prefers getting under Stu's skin rather than wrangling brown snakes.
Help keep independent and fair Sunshine Coast news coming by subscribing to our free daily news feed. All it requires is your name and email. See SUBSCRIBE at the top of this article 
And Olivia, who has been working with Stuart for over five years, loves getting stuck right into the snake catching and learning the ropes.
Each episode details three to five high-intense snake catches, and with the snake wranglers fitted with 'body-cam', the audience is brought right into the 'strike zone' for an incredible first person experience.
The season takes viewers inside the danger zone with deadly snakes hiding under pool decks, terrorizing primary schools, and even a trip to the hospital when an encounter with a deadly Eastern Brown goes wrong.
While some snakes are selected to take part in life-saving venom research, the remainder are immediately released safely back into the wild.
'Aussie Snake Wranglers' premieres Tuesday, September 14, at 8.30pm AEST on National Geographic.
National Geographic is available on Foxtel, Fetch TV and SKY NZ.