Online dating has surged during the pandemic, with dating app Tinder reporting 2020 its busiest year to date.
But while online dating has kept the possibility of romance alive during an era of social distancing, face masks and lockdowns, new research from the University of the Sunshine Coast (USC) has confirmed what many of us have long suspected: not everyone you meet on online dating apps can be trusted.
It's no secret people lie on their dating profiles. They lie about their age, height and body type, for example – all easily verifiable with a face-to-face meeting.  But lurking among the mostly innocent fibbers who hope they'll have a better chance if they add a few centimetres to their height or deduct a few years from their age, are narcissists, psychopaths and Machiavellians – what's known in psychology as the dark triad.
USC's Dr Rachael Sharman recently completed a three-month survey of more than 200 Australian Tinder users between the ages of 18 and 74 to gain further insight into how many could be categorised as falling in the dark triad and what their intentions are in using the platform.
"We were interested in looking at the motives of what we call 'non-dating Tinder users'.
"People have always lied in dating profiles and displayed a range of bad behaviours like ghosting, roasting, breadcrumbing and catfishing. We  wanted to find out who these people are and what they are up to."
Dr Sharman's team tested respondents in terms of their levels of psychopathy, narcissism and Machiavellianism.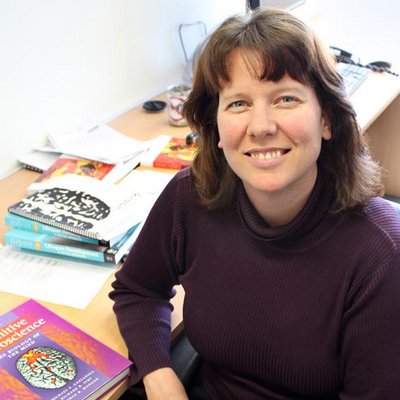 "We used a scale that assesses people's levels of all three," she says. "We also trialled a single-item question, which was simply: are you a narcissist? Some actually admitted, 'yes I am' and they showed a good overlap with our psychological scale."
Like stories that inform, connect and celebrate the Sunshine Coast? So do we. Join an independent local news revolution by subscribing to our free daily news feed: Go to SUBSCRIBE at top of this article to register
The research showed the majority of people who use Tinder are genuinely looking for a relationship, and of the non-dating Tinder users, their main motivations are curiosity and flirting. However, the narcissists, psychopaths and Machiavellians are definitely out there.
"We came up with very strong results," Dr Sharman says. "They are not actually looking for a relationship. The reason they're floating around Tinder is primarily to get an ego boost or casual sex, however, they will put forward another agenda.
"These appear to be our problem children. It's probably not a huge surprise to a lot of people, but we were interested in demonstrating those statistically significant links in our research.
"The psychopaths were more likely to have more problematic Tinder use or addictive Tinder use.
"They're on there a lot and are becoming addicted. The narcissists came in at four per cent of users, which is roughly the same offline. This survey looked at people who are really not okay; not just a little bit narcissistic, but highly narcissistic or highly psychopathic.
"Our findings were in line with what we would expect in the general population.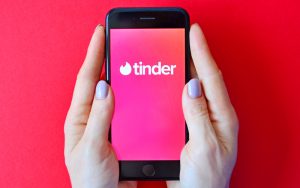 "Their motives are quite nefarious," Dr Sharman says. "You're probably going to get burned by them if you encourage them."
However, while it's clear shady characters exist on dating apps, it's important to note the majority of people do use online dating for benevolent reasons — even just to find friends.
The 2019 ABC Australia Talks survey found more Australians meet their partner online than anywhere else and it has been the case since 2010. In July, The Wall Street Journal reported a growing number of Millennials and Generation Zs were using dating apps to find platonic friends, rather than dates or a hook-up.
Not that there's anything wrong with that, Dr Sharman stresses.
"People who put forward one agenda but behave in a way that's different to that can cause a lot of distress. We're not suggesting if two consenting adults want  to hook up, that's a problem. It's the fake motivation that's the problem."
To avoid an unwanted encounter with someone from the dark triad on a dating app, Dr Sharman warns users to be wary of signs of addictive behaviours. If you start  a relationship and your new partner is constantly checking their feed and doesn't want to quit the dating app, it's a big warning sign.
"Look at people who are requiring lots of ego-boosting stuff or respond in an over-the-top way to flattery and fish for more compliments," she says.
"Watch out for people who want to rush into bed too quickly. With narcissists, there is a beginning cycle of love bombing. They'll say you're the most amazing person they've ever met, you have such an amazing connection and then try and rush you down the aisle in a month. Too much, too soon is a red flag."