When Rex Testro acquired leases to all the land between Coolum and Mudjimba in the early 1960s, he called his new project Suncoast Developments.
At the centre of that development was Marcoola where, on July 2, 1967 – a month before the name Sunshine Coast became official on August 1 – residents formed the Marcoola Progress Association to "push forward with some real amenities for the future".
By the end of its first year, the organisation representing a small beachfront enclave north of the Maroochy River had 72 members.
Testro had made it difficult though, for the founding fathers who were seeking to give the coastal strip from Caloundra to Noosa a name more inspired than North Coast.
Suncoast was the obvious choice but the name had been taken at least five years earlier by Testro's land development company. After consideration of other alternatives, they settled on Sunshine Coast.
Land sales in the Suncoast Development where "no allotment is further than 400 yards from the surf" had got underway in earnest in 1965, promising "all roads will lead to Suncoast". There was a a new "high-speed highway", a direct road from Toowoomba bypassing Ipswich and Brisbane and the aerodrome "is part of the development".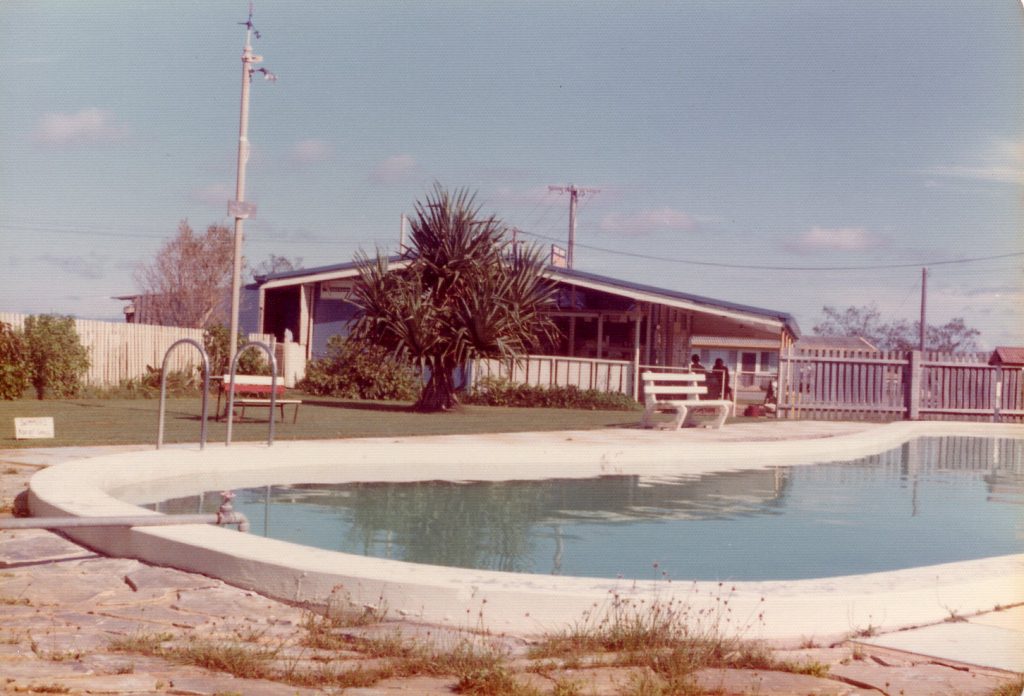 For Maroochy Shire Council, there was the matter of finding a name for the new beach locale at the heart of Suncoast.
Shire Chairman Dave Low gave the job to Crs Harry Brown from Montville and Eddie De Vere from Kenilworth, who noted that it was halfway between Maroochydore and Coolum.
They decided to take a little bit of each and came up with Marcoola.
And so it was that the Marcoola Progress Association held its first annual general meeting on Sunday, 9, June 1968, under the chairmanship of E.O. De Vere who had now replaced Low as shire chairman.
The big achievement in its first year had been successfully fighting off a beach sand mining proposal to "keep our beaches and foreshores in their natural condition".  As a result the venture was rejected by the Gympie Mining Warden as not being in the public interest.
The group's first president Dudley Young, who was to remain a member for 33 years, also reported the push for a telephone link.
"The co-axial cable to Coolum via Marcoola is to be laid shortly. Volunteer linesmen from your association rigged up the old temporary telephone line to Bli Bli but this line has been consistently rejected by the PMG."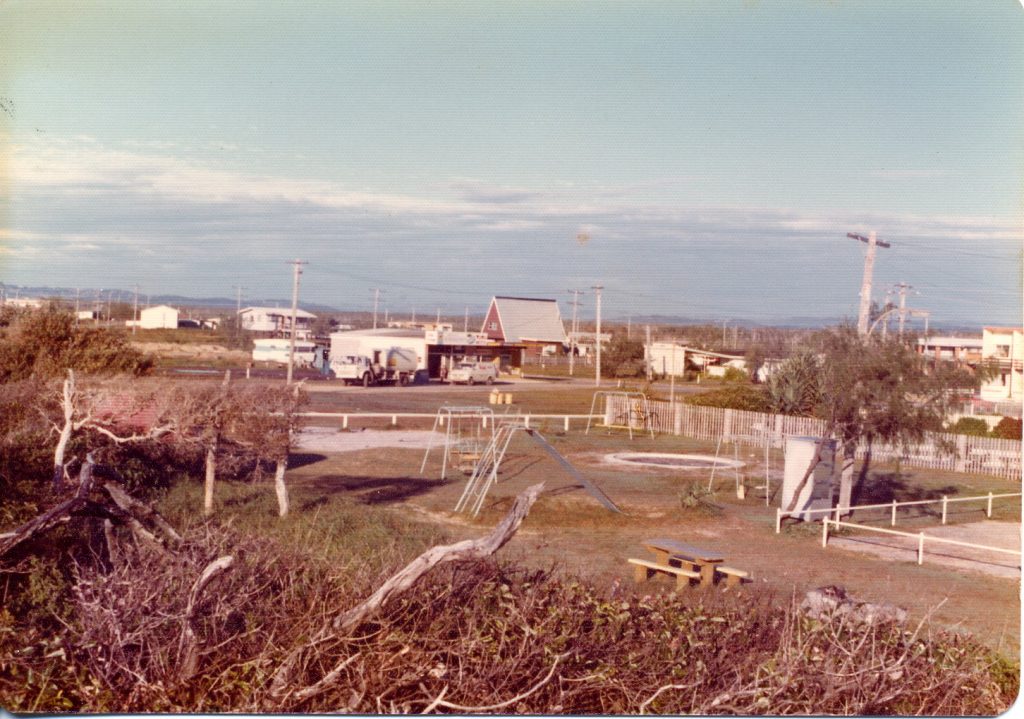 It was noted that tragedy had struck because of this. A young boy had drowned and a residence burnt down as there was no means to call for Ambulance or Fire Brigade assistance.
On the bright side, he reported that electricity supply to the second release had been improved and street kerbing and guttering completed in the kiosk area.
Drainage remained "appalling" as "it appears nobody owns this problem".
"Suncoast Development Pty Ltd advised us of a change of ownership in December in 1967 (Testro had sold to Felix Parry, another Melbourne businessman) and in spite of a great deal of publicity, nothing further has eventuated and in fact no one seems to know who is responsible for this area."
During the 1960s, Marcoola's claim to fame was its modern kidney-shaped swimming pool beside the stylish kiosk.  It was free to the public, a big deal at a time when swimming pools were still a rare sight – and it had a diving board.
Between the pool and the ocean was a park and playground. Houses began to fill the streets around the kiosk, notable among them a little A-frame built in 1970 by Norm and Dolly Milne. It was a distinctive house that became a landmark.
For the 1967-68 Christmas holidays, Coolum Surf Life Saving Club patrolled Marcoola Beach and progress association members provided the lifesavers with transport and meals.
Mr Young noted it was hoped "to start our own club before much longer".
Help keep more great Coast memories alive by subscribing to our free daily news feed. Go to Subscribe at the top of this story and add your name and email. It's that simple.
This came about in January 1969, and a squad of 22 members carried out patrols for the first season. The clubhouse, a single-storey fibro building, opened in 1970 but was demolished and replaced with a bigger two-storey building to cater for the growing membership in 1984.
The nine-hole Suncoast Beach Golf Club opened in 1976 on land leased for a peppercorn from the Suncoast Development Company.  It was eventually purchased from Felix Parry in 1983 for a bargain, before changing its name to Mount Coolum Golf Club in 1985.
The big event though, was the opening of Parry's dream tourist destination, Surfair, in November 1971. He had planned it to be part of his "City of Suncoast" development. It was a hit among the locals who went for weddings, parties, anything during the 1970s.
Marcoola was ahead of its time with its modern development in the 1960s. In the mid-1990s, the Town of Seaside on its northern border opened as a slick master-planned community to be the Marcoola development dream of the new millennium.
This flashback is brought to you by veteran Sunshine Coast journalist and history writer Dot Whittington, also the editor of Your Time Magazine.