Construction of the Sunshine Coast's first major themed attraction in 32 years will begin shortly and here's a sneak peek at the excitement that awaits.
The $130 million tourism drawcard, to be built along Steve Irwin Way at Glenview, is now only months from "coming out of the ground".
It will encapsulate a tranquil and modern 160-villa family resort called Invigorate, water park (Actventure) and cutting-edge wave pool (Endless Surf).
Sunshine Coast News has been provided with the latest artist impressions of Actventure and details of its array of thrilling elements to share with readers.
It will be the biggest water park in the region and fourth biggest in the nation.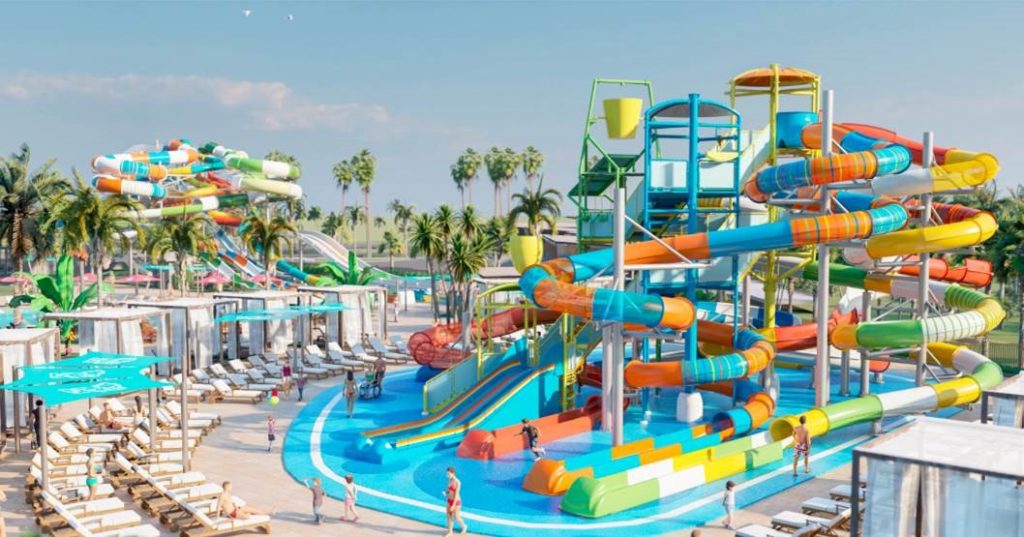 Actventure, expected to be open between 9am and 9pm daily, will encompass more than a hectare of aquatic fun and 30-plus slides and interactive water features.
For younger children there will be an aqua tower, featuring mega, spiral, octopus and frog slides, along with a mini pirate ship.
Also for infants to six-year-olds, there will be a kids' spray action area, geyser, whirlpool and toddler pool with more slides.
Actventure also will deliver plenty of excitement for older children, teens and those who refuse to grow up.
For them, there will be a freefall experience 11m high, a "blackhole" slide 112m long and 15m high, "aquahole" (75m long and 15m high), "flying boat" slide (63m long and 15m high), and "rafting slide" (42m long and 7.5m high).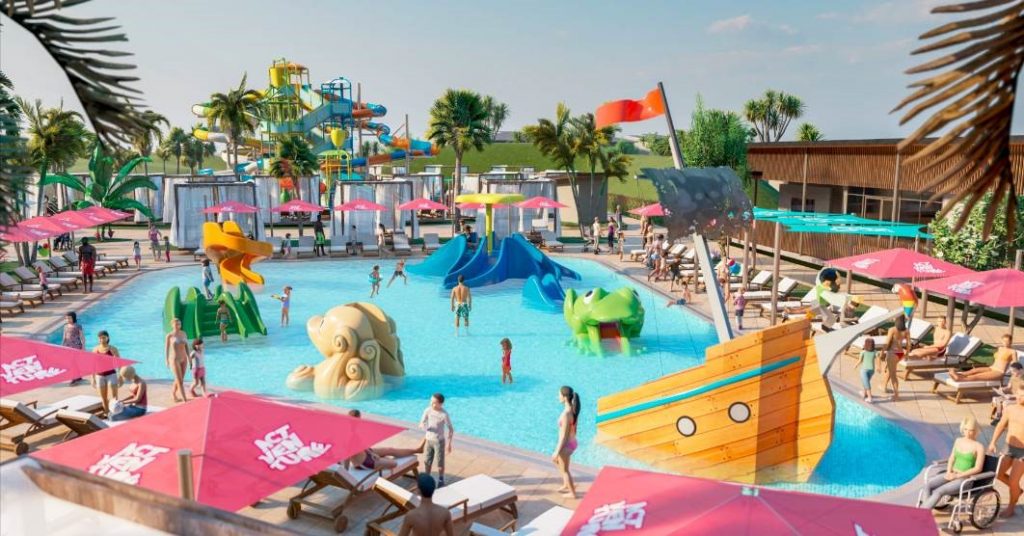 The action zone will be fringed by cabanas and lazy chairs where families and friends can chill out and watch the fun.
Actventure will also have a large "relax pool" with a spa and swim-up bar.
Developer Sanad Capital's managing director, Bradley P. Sutherland, said the excitement was building as the attraction fast became a reality.
Mr Sutherland said work was likely to begin in November on the Invigorate and Actventure elements, with council approval for operation works and bulk earthworks and external infrastructure expected in coming weeks.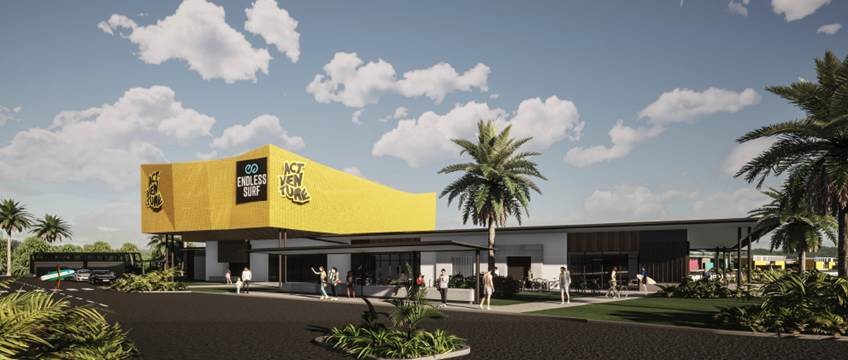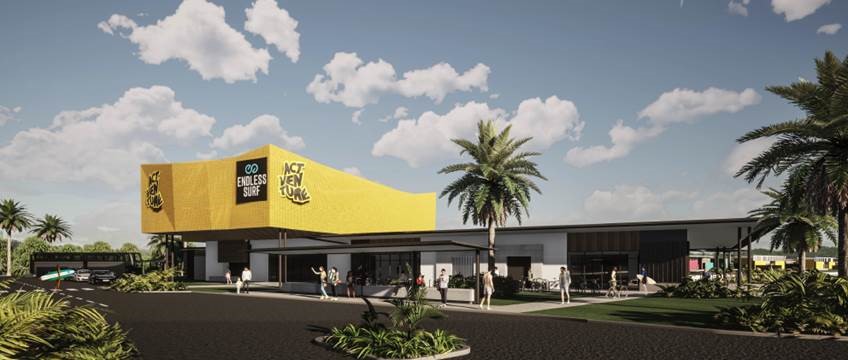 He said Endless Surf approval was also expected shortly.
Mr Sutherland said once signed off, the state-of-the-art surf park would be worked on simultaneously, with the entire attraction ready for a grand opening at Christmas, 2023.
"We will be coming out of the ground shortly and it's going to be a huge moment for the Sunshine Coast," he said.
Sunshine Coast News understands there have been initial high-level discussions about how the facility might be utilised by national and international elite surfers — and other athletes with regard to accommodation — in the lead-up to the 2032 Games in Brisbane and across South-East Queensland.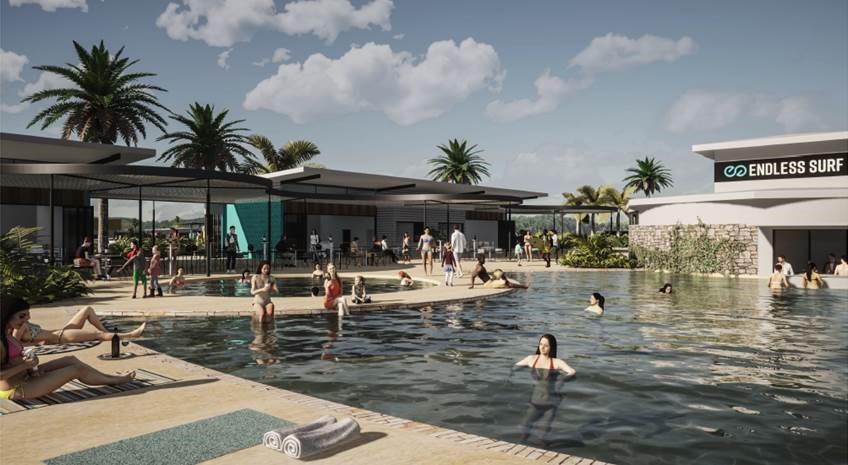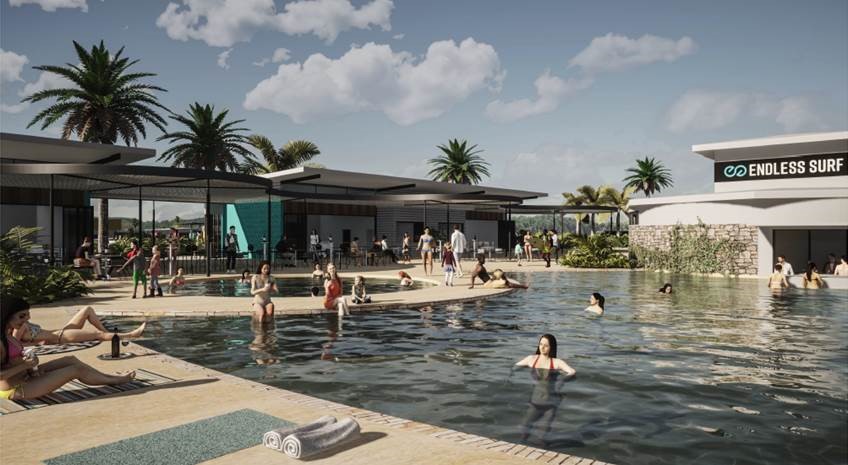 Like stories that inform, connect and celebrate the Sunshine Coast? So do we. Join an independent local news revolution by subscribing to our free daily news feed: Go to SUBSCRIBE at top of this article to register
The project will be the Sunshine Coast's first new major themed attraction in 32 years, with the history of Aussie World and SEA LIFE dating back to 1989, the Big Kart Track to 1983 and Australia Zoo to 1970, when it was the Beerwah Reptile and Fauna Park.
Sanad's plans also include food and retail, a new microbrewery, open air cinema and other water-based activities, including stand-up paddle boarding and kayaking.
Once fully operational, it is estimated that Actventure, Invigorate Resort and Endless Surf will support some 320 jobs, many suited to young people.
The construction wages bill alone over the life of the project is expected to be more than $30m with about 360 jobs generated during that phase.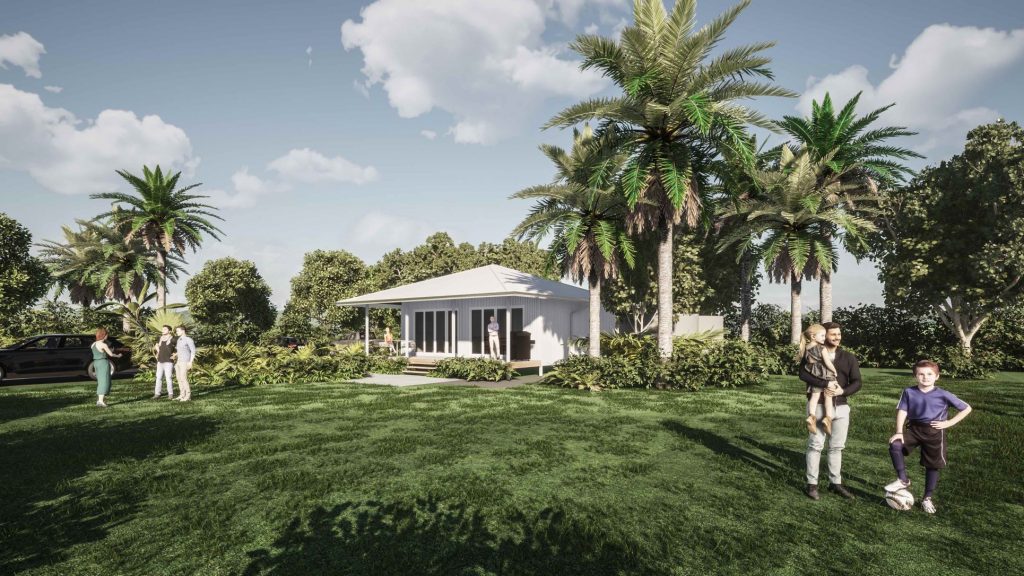 A Sunshine Coast Council spokesperson said the Actventure water park proposal on Steve Irwin Way had a number of land use approvals in place and two current applications under consideration.
"In April 2015, council approved the first application to create the Sunshine Coast Water Park Master Plan over the site.
"Bulk earthworks and a number of land use applications have since been approved, including a resort complex and tourist attraction."
The spokesperson said council received an application on May 25, 2021, for a tourist attraction (Wave Pool) over the balance of the site, which was currently under assessment.  This application was code assessable and did not require public notification.