Beckie MacKinney-Clohesy's world came crashing down when her husband died while serving in Afghanistan, but Legacy was there to help
With the current turmoil in Afghanistan heightening emotions for many service personal and their families, one Sunshine Coast family is remembering a loving husband and father 10 years on from his tragic death.
Lance Corporal Jared MacKinney was operating as a mentor to the Afghan National Army during a partnered patrol in the Deh Rawud region of Afghanistan when he was tragically shot and killed by insurgents on August 24, 2010.
LCpl MacKinney never met the unborn son his wife, Beckie MacKinney-Clohesy, was eight months pregnant with at the time of his death, as she recalls how her busy world came crashing down.
"Life was very busy and full on – I had an almost three-year-old, Annabell, and was eight and a half months pregnant with Noah," says Ms MacKinney-Clohesy.
"Annabell was the apple to her daddy's eye and was always in mischief."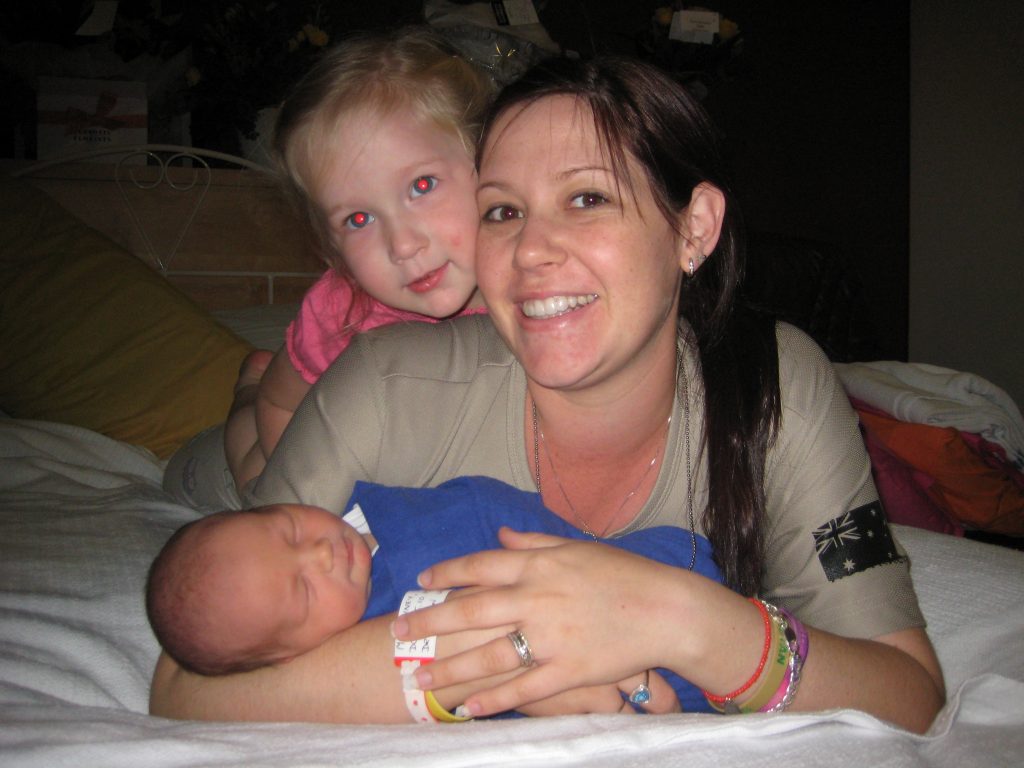 It seems now-10-year-old Noah was eager to enter the world at the time, with Ms MacKinney-Clohesy going into labour the day of her husband's funeral.
"At 5:45am the morning of Jared's funeral, my waters broke," she says.
"I was determined to give my husband the farewell that he deserved and insisted I would be fine to see the funeral out.
"From when my waters broke, I was having contractions and this became more intense as the day went on.
"I left the funeral with a police escort and arrived at the hospital just before 1pm. Noah was born just after 3pm."
LCpl MacKinney joined the Australian Defence Force in September 2002 and went straight into Infantry Core at sixth Battalion, Royal Australian Regiment Battalion at the Gallipoli Barracks in Enoggera.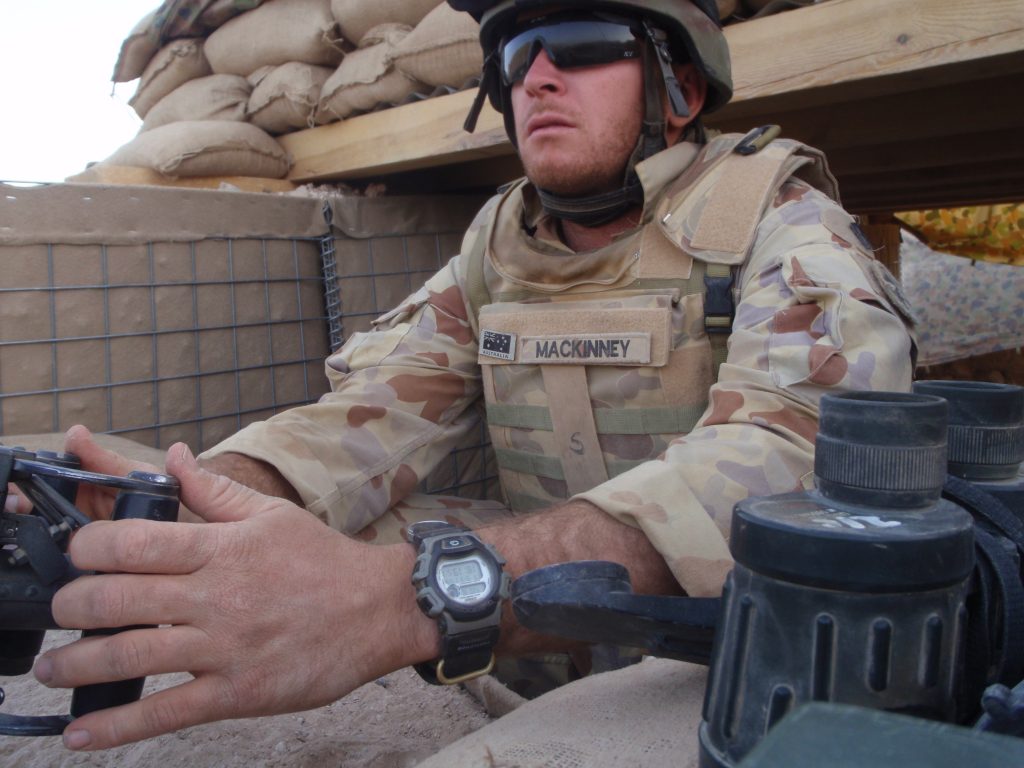 "Jared was a Private for many years until he was promoted to Lance Corporal in country on his last tour of Afghanistan in 2010," say Ms MacKinney-Clohesy.
"Jared completed many courses while he was in the Infantry Core. Two of his four deployments, he was a driver of a Bushmaster."
Missing her husband and with two young children, Ms MacKinney-Clohesy did not know where or who to turn to until Legacy stepped in to provide the support she needed.
Legacy was established in 1923 and founded on a promise made from one soldier to another to look after the wife and children should something happen.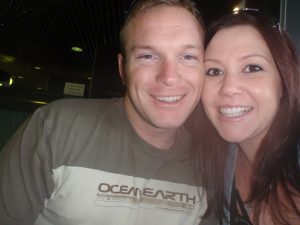 Today, Legacy supports 43,000 individuals and families across Australia, supported by more than 3600 volunteer members known as Legatees.
"In the beginning, I was in autopilot and did everything and anything I needed (and) could do to make everything as it should be for Jared and my children.
"As time went on, life got a lot harder as I was 25 years old, a widow and with a three-year-old and a newborn.
"I didn't call on Legacy for the first little while, as I was under the assumption that there were a lot more people out there that were in greater need."
Get more Sunshine Coast News stories direct to your inbox by subscribing to our free daily news bulletin. All it requires is your name and email. See SUBSCRIBE at the top of this article
Eventually the family was introduced to Legatee Tony Ralph, who quickly became an integral part of their lives.
"The first time Annabell and I met Tony was at Hemmant in Brisbane.
"The Legacy Way Tunnel borer was being named after Annabell. We were there with the Lord Mayor to turn the borer on for the very first time.
"Tony helped me understand what support was available and if Legacy was unable to assist my request, he would go above and beyond to source someone who could.
"From that initial meeting, I just felt a genuine warmth from Tony — like he really cared about us and it wasn't just a job."
"Our friendship has grown so much since that day. We have a very special relationship with regular coffees, check-ins, and Christmas dinner celebrations.
"We love him and his wife dearly and our kids look at them as grandparents.
"Their support is always unwavering, and he always seems to know just the right time to check in."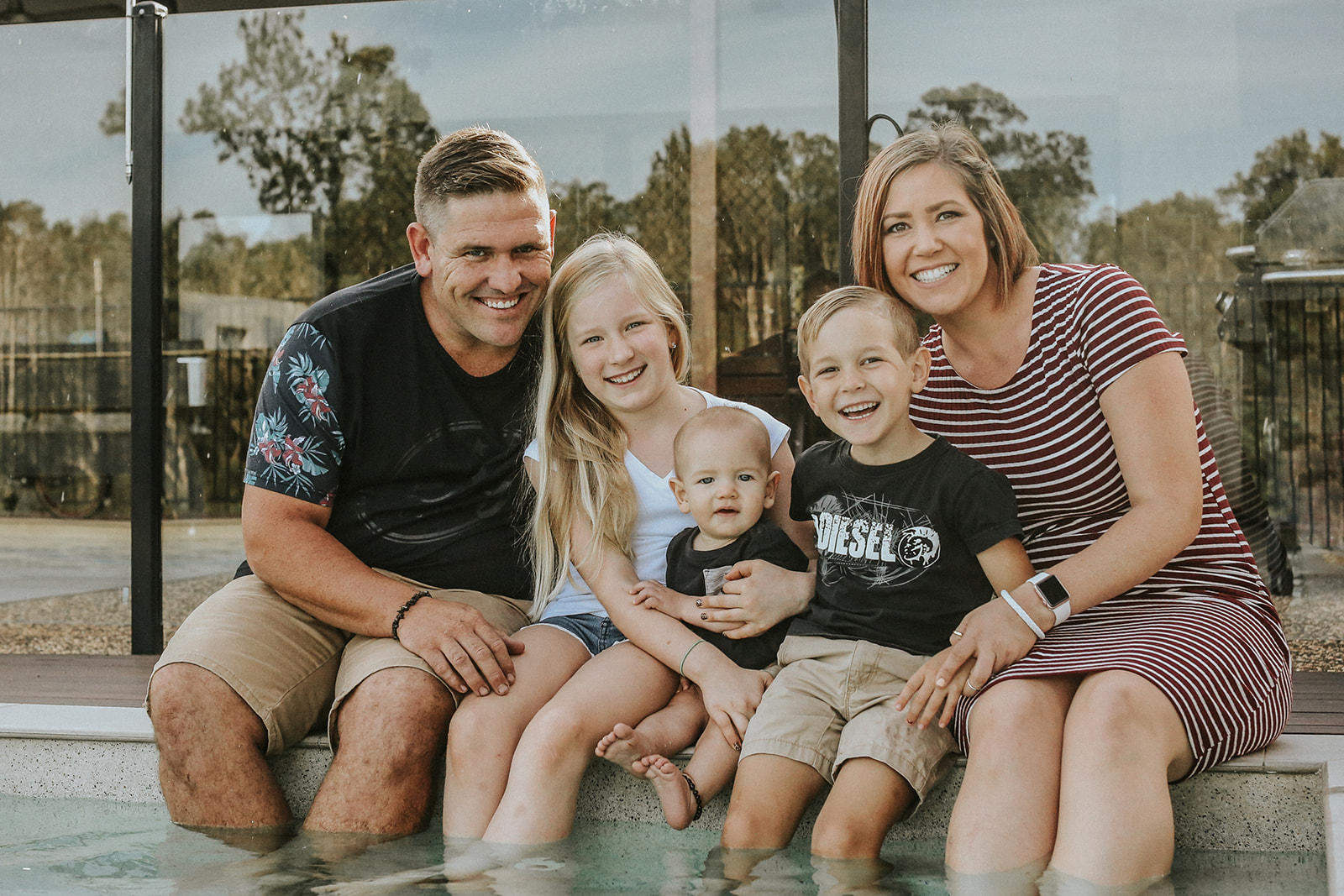 Mr Ralph was also the Master of Ceremonies when Ms MacKinney-Clohesy married now-husband Damien Clohesy in 2014, something she says is: "A memory that we will all cherish forever".
Legacy Brisbane CEO Brendan Cox says Legacy Week, which culminates this weekend, is an opportunity to raise money for the not-for-profit organisation to continuing supporting families.
"Legacy strives to ensure the families of our veteran community can realise their full potential through our long-term social, emotional, developmental and financial support services.
"Legacy Week is our annual appeal that encourages the community to show their support and raise vital funds for the families of veterans who have given their lives or health to our country.
"You can make a big impact and help us deliver our services to the families of veterans who made the ultimate sacrifice."
Visit: legacy.com.au