Up to 400 local construction jobs and 200 new apartments will be created by a new complex coming to Birtinya Island.
A Development Application has been lodged with Sunshine Coast Council for St Clair to be built on the last two east-facing Lake Kawana waterfront lots on the island.
The project will be developed by Brisbane-based Habitat Development Group, which already has a strong involvement on the Coast, including "sold-out" ventures in the new Maroochydore CBD.
Habitat Development Group managing director Cleighton Clark said the proposed $153m development, on lot 930 (4,573m2) and lot 931 (4,403m2), would comprise 46 two-bedroom units, 119 three-bedroom dwellings and 35 four-bedroom penthouses.
St Clair will be designed by K Architecture with Place Design Group doing the landscaping. It is due to commence construction in mid to late 2022 with completion anticipated in March 2024.
Mr Clark said the apartments would be elevated over eight levels and there would be a generously proportioned rooftop terrace boasting stunning ocean and lake views on level 9.
"We are really excited about this project and look forward to Habitat playing its part in the growth and evolution of the Birtinya lakeside precinct," he said.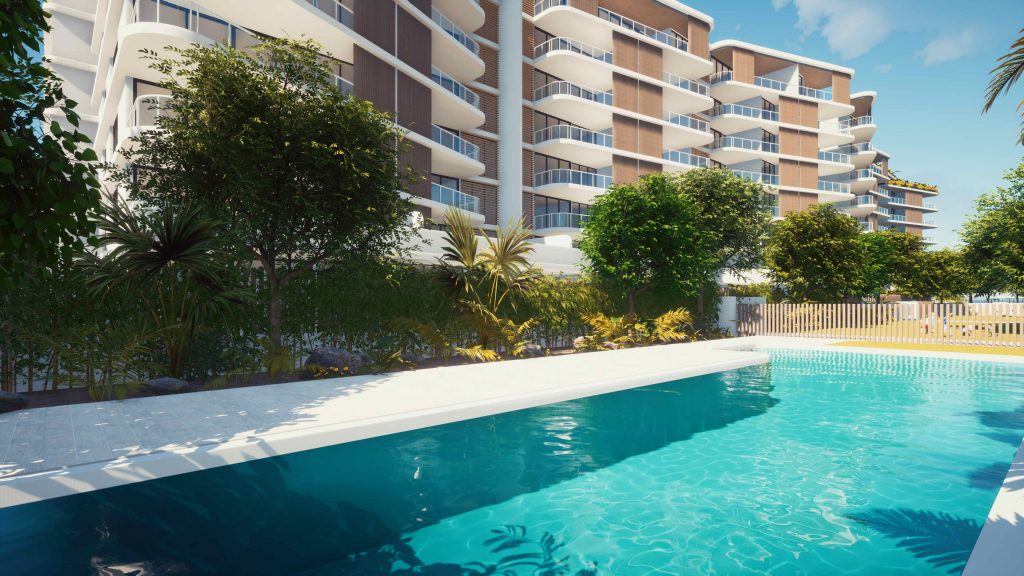 "There's already been some exciting momentum created by Stockland and other strong local developers. The Birtinya precinct was awarded the 2020 National UDIA Award for Master-planned Development.
"St Clair has a really elegant design and will capitalise on its prime waterfront location. This prime waterfront development promises stunning ocean views and across Lake Kawana to the east as well as committed green space to the west. Residents will enjoy a full range of amenities including a 25m lap pool and pool house as well as a roof top terrace and dining room.
"There is also excellent proximity to the Sunshine Coast University Hospital as well as to the Stockland Birtinya shopping centre which features a flagship Coles and ALDI supermarket and some 40 specialty retailers along with a variety of food and entertainment options."
Mr Clark said his enthusiasm for the Sunshine Coast had been reinforced by the strong market interest in Habitat's existing projects under construction which were all completely sold out.
"We've been building on the Sunshine Coast for the past 16 years and this is the most buoyant market I've ever seen.
"Managing construction costs and supply chains is the key challenge at the moment, but the sales are there to support the higher construction costs.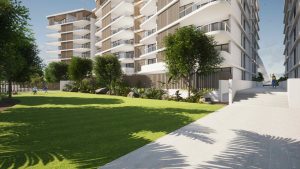 "Rental vacancy rates have been low on the Sunshine Coast for a number of years, but vacancy is incredibly tight and we've witnessed very strong rental growth in the last year.
"Apartments are renting for 20 per cent more than they were 12 months ago in projects we've completed and continue to manage. St Clair provides us another project to commence alongside some of our other exciting projects we're planning in 2022."
Mr Clark said the application for the DA came at an important time as the region continued to recover from the fall out of the COVID-19 pandemic.
"We expect between 350-400 workers will be on site during the construction phase. We enjoy long standing relationships with local subcontractors and suppliers and we look forward to continuing these relationships as well as creating new employment opportunities in the local economy."
For more information visit: https://habdev.com