Our "yellow submarine" has finally arrived on the Sunshine Coast, and eager observers are counting down the days until they can "Dive! Dive! Dive!".
The unexpected arrival of Down Under Submarines' multimillion-dollar SUBCAT-30 was greeted with little fanfare as it took up residence on Mooloolaba Spit at De Brett Seafood's marina.
Coast residents and visitors picnicking at Point Cartwright and exercising around Mooloolaba Spit were shocked to witness the unique hybrid submersible – Australia's first tourist submarine of its type – slowly motoring towards its new home.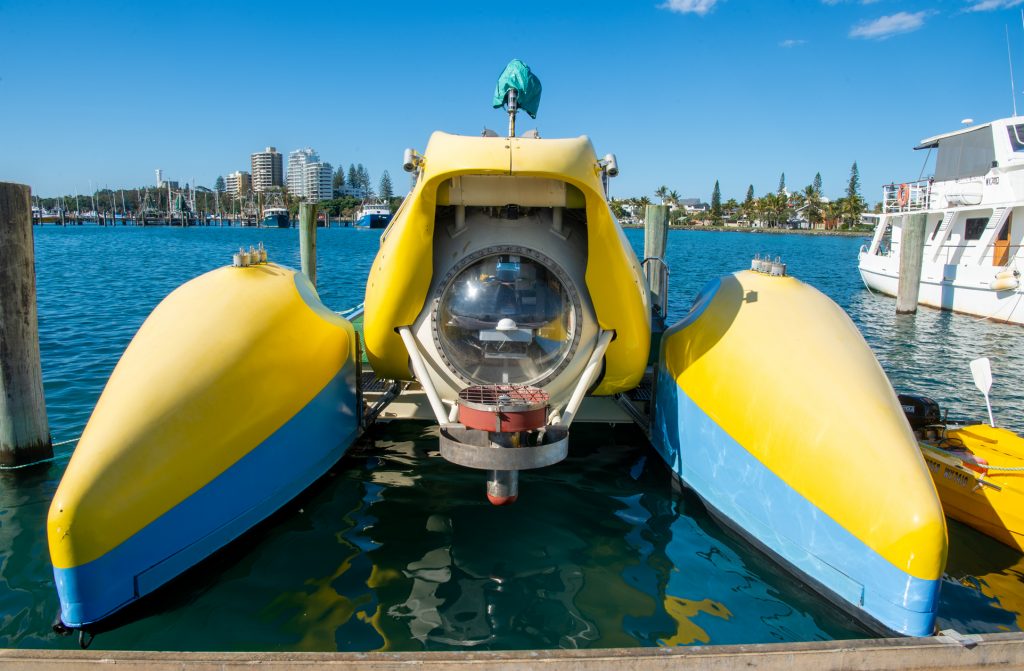 The eye-catching vessel waited 30 minutes just outside the river mouth to allow "heavy traffic", including small craft, to pass and jet-skiers to buzz by.
Moving at an average 8 nautical miles an hour from 4am on Sunday, SUBCAT made the journey from its former Brisbane River base in about 10 hours.
The 2pm arrival marked a milestone moment for Down Under Submarines owner and founder Andrey Alexeenko.
Mr Alexeenko said the plan was starting to get real.
The first local submersion tests of the submarine could start in coming days while still at berth in the Mooloolah River.
"Maybe to the mast on the high tide is enough depth," he said.
"You can test your seals, hatches. There is no risk with the submersion because you're tied up and you're not going  anywhere.
"That will be the first part and when it's done, then we'll go out offshore."
The 65-tonne SUBCAT, which is 19.5m long and 6m wide, is expected to carry 27 passengers, two highly-trained tourist submarine pilots and a customer service host on each dive tour, which will go for an hour and 40 minutes.
The sub, which can descend to 30m, will be able take passengers into a jaw-dropping world of corals, reef life, marine creatures, Old Woman (Mudjimba) Island and possibly the ex-HMAS Brisbane wreck.
The idea to start submarine tours began with a conversation Mr Alexeenko had with his wife while driving in a car in mid-2016.
The former Russian athlete, coach, teacher and Gold Coast whale-watching operator did his research before solid planning was put in motion from October 2018.
Help us deliver more great stories by registering for our free daily news feed. All it requires is your name and email. See SUBSCRIBE at the top of this article. 
But as Mr Alexeenko prepared to leave for Mooloolaba from his Brisbane home Monday, he knew that much of the hard work was just starting as he finalises the new Coast set-up.
"We were planning to depart (from Brisbane) Sunday or Monday but looking at weather conditions, Sunday was  better," he said.
"Now I'm getting everything – all the bits and pieces – ready and they're all coming together in a short period of time.
"I'm running around like a headless chook.
"Tuesday will be a very busy day."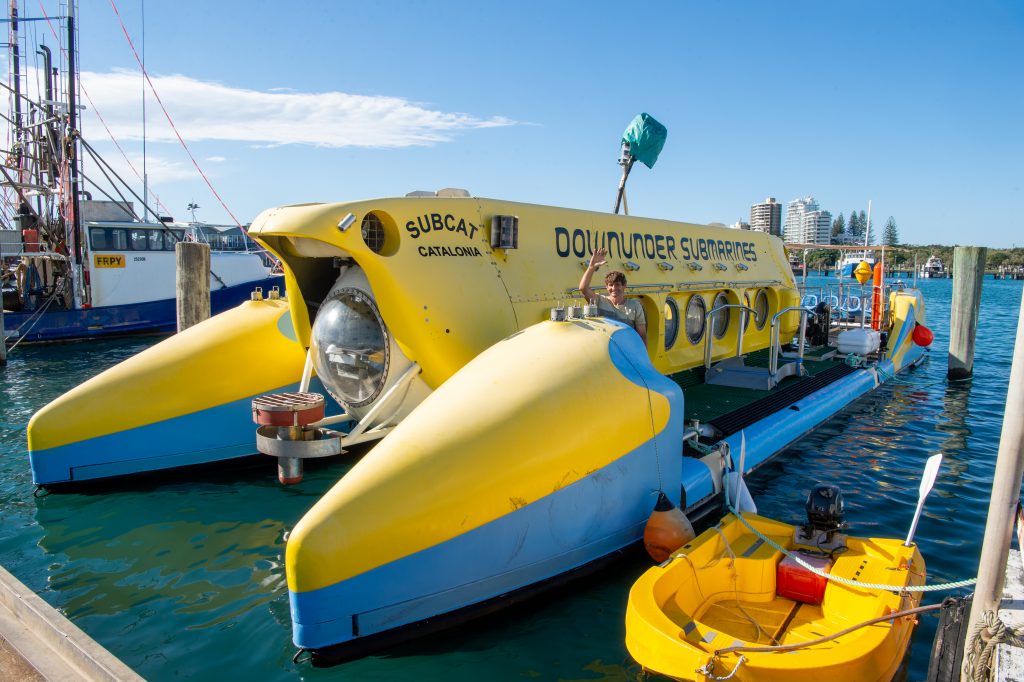 Mr Alexeenko said the operation had no office at the moment and the pontoons the sub would be using at De Brett Seafood would need to be relocated to the other side of the wharf, possibly with a crane.
"This is what we need to set out in the first place because we cannot access the sub," he said.
"She is tied up but there is no access – only by small boat.
"We need to do these things as soon as possible.
"It's a new place. It will take a week."
Security and power connections would be priorities, as well as organising accommodation for Spanish crew arriving from Sydney hotel quarantine, he said.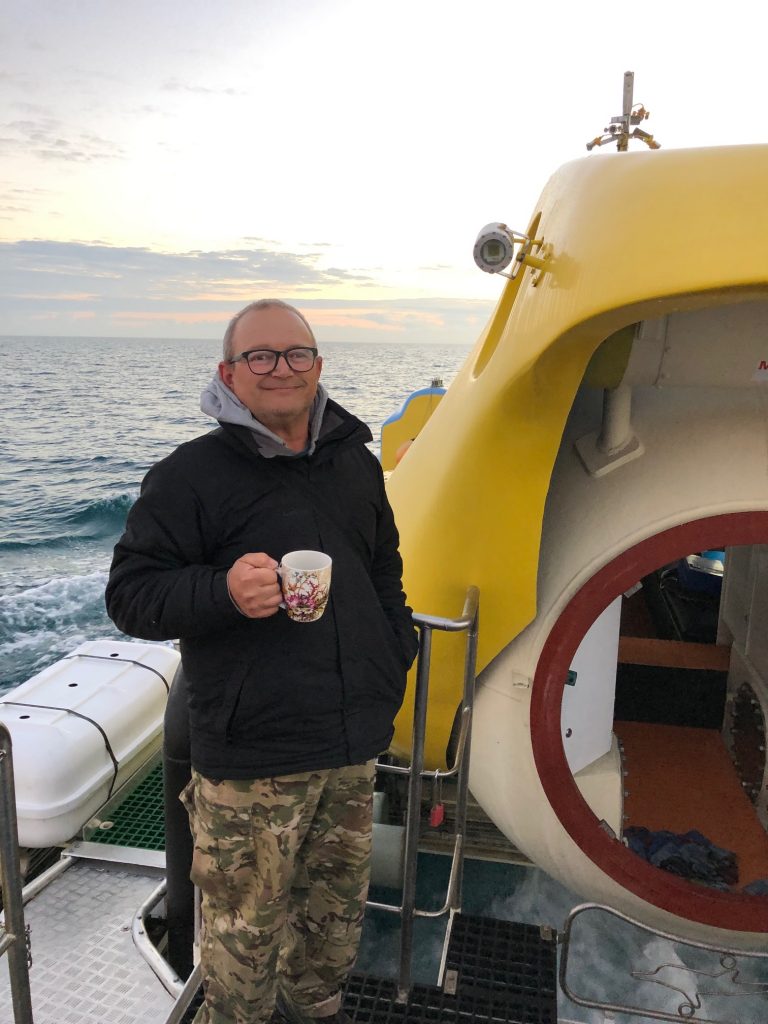 Skippers in training – one Queenslander and one from Victoria – were at the helm as SUBCAT-30 made the journey above water from Brisbane.
Do you have an opinion to share? Submit a Letter to the Editor with your name and suburb at Sunshine Coast News via: news@sunshinecoastnews.com.au
The Spanish skipper, who arrives Tuesday with the engineer, will help the Australians with submersible training in Mooloolaba over coming weeks.
"I can't say 100% what our final crew will be because our two skippers now, they are in training," Mr Alexeenko said.
"It all will depend on if they complete it. There are many, many requirements – theoretical and practical – and if they don't pass, they don't pass."
He expected to begin on-water tests tomorrow at the earliest but said later in the week was more likely, with intensive crew training planned for Sunday.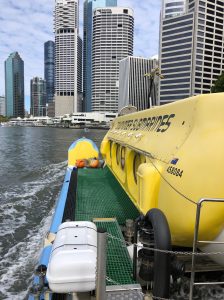 The tourist sub is already attracting plenty of attention on social media, with its Facebook page hitting 500 followers after a photo was posted to mark its departure from Brisbane and journey towards its next phase.
Gleeson Dsouza wrote: "Can't wait to experience this underwater. Looking forward 2 the Yellow Submarine."
"Hopefully, we will be all right for the beginning of September (to begin above-water tours off Mooloolaba)," Mr Alexeenko said.
"Very much it will depend on the series of testing dives.
"Tomorrow (Tuesday) I'll get the second Spanish pilot from the airport and we'll sit down together and see what it requires to start this first dive. Definitely this week. Maybe Wednesday."
INFORMATION: www.downundersubmarines.com