A champion wakeboarder who broke the mould of traditional schooling is surging ahead with a dream career and inspiring others who dare to tread their own path.
Mikayo Mundy, 17, is already in his second year of university and forging a name for himself in the filmmaking world with his love of wakeboarding and videography.
"I'm really excited to make a film about sport or something that's dear to me – that's the route I want to go down," Mikayo says.
"People can look at my films and get inspired and look at the path I have gone down to make them."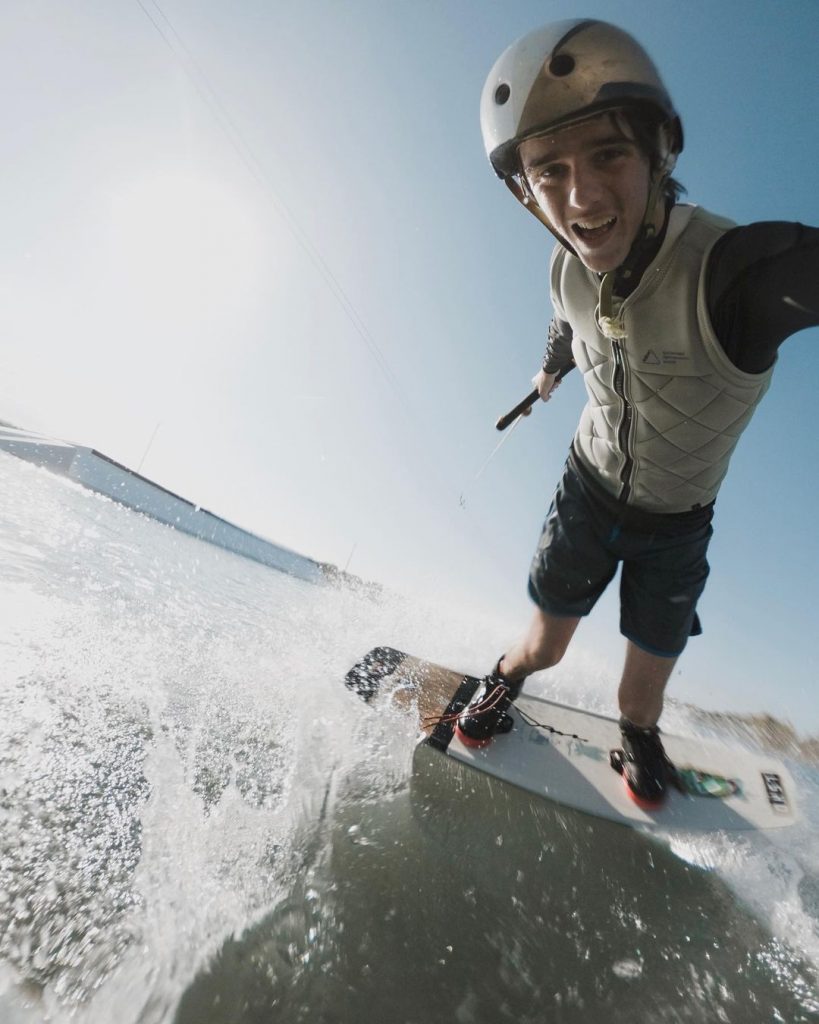 Born into a wakeboarding family, Mikayo fell in love with the sport at an early age and began training and competing from age 11.
He began distance education in Year 7 to allow him to travel, train and compete.
In 2019, at age 15, he was crowned under-19 wakeboarding world champion at a competition in Mexico.
"I started when I was really young, and I just loved it so much I wanted to do it full-time.
"I started getting recognition from sponsors and travelling around to competitions with my parents."
It was on his travels he found his love for filmmaking.
"That's when the video started because I was getting a lot of attention from sponsors, and I wanted to keep that going and I thought the best way to promote myself was through video.
"My brother taught me how to edit video when I was super young, and I would get my parents of friends to film and I would post it on social media."
Establishing his own brand, Kayo Media, Mikayo picked up a few professional film jobs and after reaching wakeboarding world champion status, knew he wanted to turn his focus to film.
He decided to finish his distance schooling after year 10 and gained an early acceptance to study a Diploma of Screen and Media at TAFE Queensland in Nambour.
"Now that I've travelled around and become world champion, I thought it would be good to take a step back and really focus on my career side of things.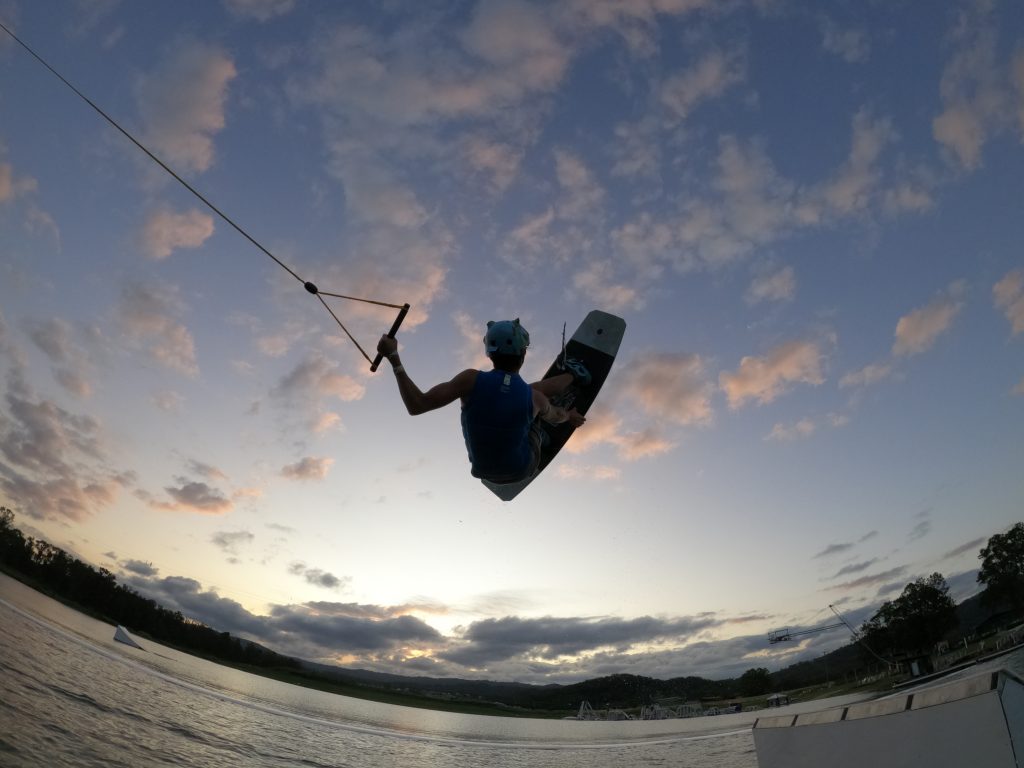 "I just turned 16 and started to go to TAFE," he says.
"I was still into my wakeboarding and (TAFE) gave me lots of freedom allowing me to do my sport and study."
Local journalists supporting local people. Help keep independent and fair Sunshine Coast news coming by subscribing to our free daily news feed. All it requires is your name and email. See SUBSCRIBE at the top of this article 
The talented teenager was named Vocational Student of the Year for the North Coast region at the Queensland Training Awards on July 23 and earned the praise of Minister for Training and Skills Development, Di Farmer, and Member for Nicklin Robert Skelton.
His TAFE course fast-tracked an early university acceptance, and now the Towen Mountain resident commutes to Brisbane by train to study film at Griffith University.
"At the start of this year I started going to Griffith in Brisbane and got to skip straight into my second year because my diploma counted as my first year.
"Every day I'm at uni I'm enjoying it to the max."
Through his degree, Mikayo hopes to establish himself in the film industry. He said living in a world were anyone can take a video and upload it to social media, he wanted to put his own flavour on his work.
"I'm definitely wanting to have my film seen as my own work.
"I don't want it to be seen as a product video for a company, which is what I have been doing for my business so far.
"Anyone can pick up a phone a shoot a video for social media. I feel like I would be throwing away some huge opportunities and all the knowledge I have and knowledge I'm going to experience.
"That's why I want to put my stamp on all my work."
The world of wakeboarding currently sits at a standstill, both internationally due to the COVID pandemic and personally for Mikayo who has been recovering from shoulder surgery.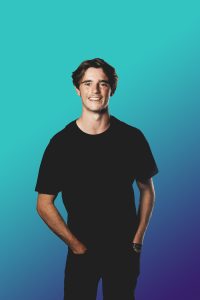 "I haven't been able to wakeboard for the past eight months, which has been really hard for me," Mikayo says.
"I had surgery eight months ago on my right shoulder. It was constantly dislocating for about a year.
"I finally decided to get the surgery because I thought it would be a good time to have this break because of COVID and I am busy studying."
Mikayo, who trains at Bli Bli Watersports Complex, is hoping to return to the water in the coming weeks and says the time off has given him plenty of inspiration for his films.
See Mikayo's work @kayo.media on Instagram.