The Sunshine Coast's oldest living person is a rare flower who can teach us all how to blossom by learning to adapt.
After 108 years on this earth – living through two World Wars, the Great Depression and seeing Man not only land on the moon but also send a spacecraft to Mars – birthday girl Dorothy Fryer (nee Frost) knows how to take things in her stride.
The current pandemic is just something else to deal with as best she can in her twilight years at Currimundi's Ozcare Caroline Chisholm Aged Care Facility.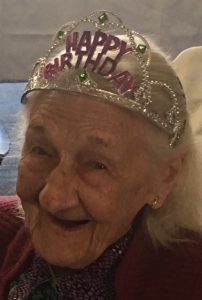 Dorothy, whose official birthday is Tuesday, August 10, has packed almost two lifetimes into her 11 decades.
And while she has had a recent setback, breaking a hip a few months ago, one of the centenarian's strongest advocates and friend, Sally Nixon, is confident she will "bounce back" again.
"She never gets sick. I've known her since she was 98 and I've only known her to be sick once in that time.
"But she has had falls and broken bones. It doesn't seem to get to her.  She just sort of bounces back, saying 'Oh, well, these things happen'."
Sally said Dorothy had lived in her own unit at Wurtulla until the age of 98 and moved to the Currimundi facility only after her first broken hip.
"She was putting out recycling. To this day she keeps saying, 'If only I hadn't done that'," Sally said.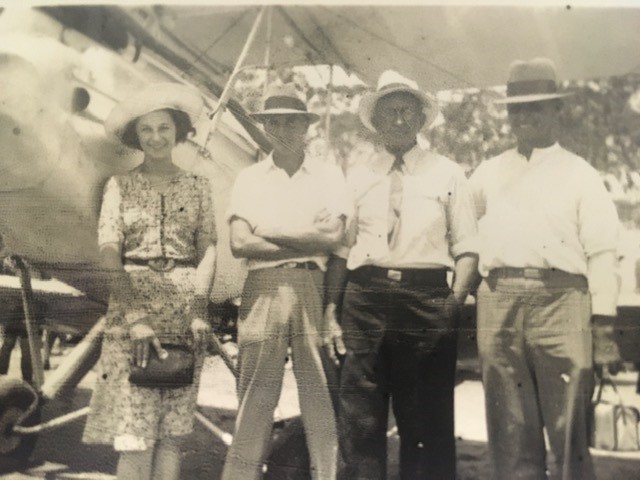 Sally is in awe of what Dorothy has achieved and witnessed in more than a century of life.
"Over the years, I've been able to piece together a fair bit about her life," Sally said.
"For her time, she was – I wouldn't say 'pioneering' – but quite a brave person.
"She went up to Coen in Far North Queensland and cooked for miners, right back I'd say in the 1930s.
"She told me one story about the war or Depression: one Christmas she only had a tomato and another girl … had a piece of bacon so they shared them for Christmas dinner.
"When I asked her the best innovation she has seen in her lifetime – expecting it to be plane flight or similar –  she said, 'Oh that's easy. A flushing toilet'."
Love nostalgia? So do we. Help keep more great Coast memories alive by subscribing to our free daily news feed. Go to Subscribe at the top of this story and add your name and email. It's that simple.
Dorothy was born in 1913 in Snowtown, South Australia – sharing her birth year with notables such as legendary US Olympic athlete Jesse Owens and actors Burt Lancaster and Vivien Leigh.
It was the year the zipper was invented, the Ford Motor Company created the first moving assembly line to speed up production of the Model T and the year the Little Mermaid statue was unveiled in Copenhagen … the same year Astra – the predecessor of the AstraZeneca pharmaceutical brand – was founded in  Sweden, that building started on the new federal capital of Canberra and Joseph Cook became the sixth Australian prime minister.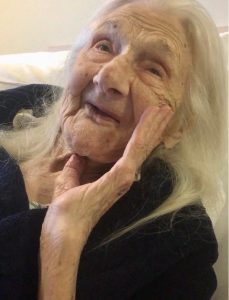 In her younger days, Dorothy, whose father owned an orchard and a fruit shop in Snowtown, experienced a wonderfully varied life and saw the world change rapidily across the 20th century.
In a recent client profile for Ozcare, she reminisced fondly about her childhood and school, which was "a two-mile (3.2km) hike each way".
"After school, my siblings and I drew water from our well and carried it home in a five-pound jam tin with a wire handle," she said.
"We then had to collect firewood so our mother could boil a kettle on the wood stove for her afternoon cuppa.
"Our clothes were washed in a copper with blue (Reckitt's blue bags) in the water and hung on a clothesline held up with a prop down the back yard."
An active and fit young adult, Dorothy went horse riding, enjoyed going to dances and was a competitive tennis player.
"I was quite a good tennis player, very fit, and I used to jump over the net before each game," she said.
"My nickname was 'the young lion'."
Like stories about Sunshine Coast people doing great things? Help us deliver more by registering for our free daily news feed. All it requires is your name and email. See SUBSCRIBE at the top of this article. 
After leaving school, Dorothy worked in a drapery in Adelaide.
Her culinary skills served her well, cooking for large homes in Melbourne, opening a sandwich shop in Sydney and managing a hospital cafeteria at various points.
She later became a hairdresser, enjoying "doing people's hair, massaging their heads and … giving people facials".
Dorothy met her husband Bernie after moving to Sydney for a warmer, healthier life at her doctor's suggestion. Over the course of their married life, they travelled and lived in many places including Tasmania and Melbourne while he worked for the federal government.
When Bernie died in 1970 at the age of 56 from prostate cancer, Dorothy picked herself up and adapted to her new life as a widow, beginning a 30-year career as an Avon beauty representative.
Having mixed with people from all backgrounds all her working life, Dorothy is no shrinking violet, even today.
Follow us on Facebook: www.facebook.com/scnews2020/
"She certainly knows her own mind and can be spirited, even feisty," Sally said.
"She loves to talk. She can be quite 'cheeky" and has an impish sense of humour.
"She is very much a family person and mostly reminisces and talks about her siblings and their families.
"Her mantra is 'keep on your feet' and she does exercises daily (although she jokingly swears Schweppes lemon cordial keeps her healthy!).
"She's got a marvellous memory and she can recite numerous – I would venture to say possibly hundreds – of poems or psalms, with fantastic facial expression and intonation."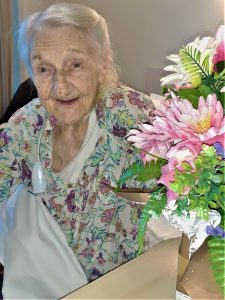 While she's blown out more candles on birthday cakes than most Australians, Dorothy won't have a marching band, fireworks or her name up in lights on Tuesday. The current lockdown laws also prevent visitors.
But she will be surrounded by life's simple pleasures.
Diversional therapist and chief party organiser Karen Martin said that while the lockdown had curtailed some ideas for festivities, Dorothy would still be the guest of honour at special celebrations.
"What we're planning on doing is decorating up her whole wing in her favourite colours (pink and blue) with balloons and ribbons and happy birthday sign and all that sort of thing," Karen said.
"And we're going to have a birthday cake for her for afternoon tea, just with the people in her wing.
"And then flowers and she loves Freddo Frogs."
Australia's oldest person is believed to be a Western Australian woman, aged 111.