An Australian man living in the United States has revealed the many challenges – and huge expense – he faces to move to the Sunshine Coast.
Tim McLachlan and his American wife, Sharli, bought a property in Buderim and have been trying to return to Australia since last year.
They have faced a series of airline cancellations, difficult shipping logistics and an eye-watering immigration fee for Sharli.
It comes as Australia halves international arrival caps until at least next year over rising fears about the Delta strain of COVID-19.
The decision, made by National Cabinet in early July as part of a new four-phase approach to end lockdowns, has seen the number of people allowed to enter the country each week fall from 6070 to 3035.
During the reduction there will be more government-facilitated flights to bring Australians to the Northern Territory's Howard Springs quarantine centre. Demand for the flights is expected to rise under smaller caps.
Mr McLachlan has lived in the United States for 21 years after a one-year role managing IT application delivery with IBM Australia led to a permanent position with IBM US.
Now retired, Mr and Mrs McLachlan wish to move to Australia to be closer to family.
The couple, both fully vaccinated with Moderna, first attempted to book flights in October 2020.
With this came the task to coordinate shipping of their belongings and beloved Wheaton Terrier, Willow.
They estimate the whole process of moving here will set them back $50,000.
"We tried booking flights for February 2021 and worked with a shipping company and pet transportation," Mr McLachlan said.
"At that time in October 2020 it was not possible to actually buy a flight."
Help keep independent and fair news coming by subscribing to our free daily news feed. All it requires is your name and email. See SUBSCRIBE at the top of this article 
In January this year, Mr McLachlan booked two economy plus tickets and paid US$4162.80 for a June 26 flight to Melbourne with United Airlines, only for them to be cancelled and fully refunded by the airline on February 16.
Then in March Mr McLachlan was able to book two tickets with Qantas for November 15 at a total cost of US$6593, or around AU$8840.
"We opted for economy plus seating upgrades with Qantas and were happy to have the flights booked," he said.
That flight was cancelled on May 24 and Mr McLachlan said he was offered flight credit, yet to be fulfilled.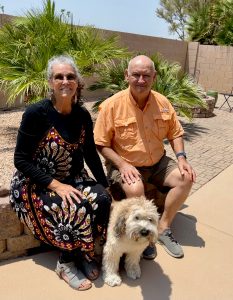 "We are still waiting for a refund requested a month ago."
Their most recent and current booking was made on June 20 for two economy tickets at a total cost of US$6336, roughly AU$8500, with Singapore Airlines.
"These are still booked for the 13th of November 2021 to Melbourne to collect our pet from the Immigration Quarantine Facility – the only one in Australia."
Along with the stress of securing a flight, Mr McLachlan said the changing situation had also caused havoc with shipping plans and he estimated the total cost to return to Australia would cost USD$30,000 – plus around $8000 in immigration fees for his American wife.
He said while the shipping companies were "supportive and flexible", with each new attempt the cost was increased.
"Co-ordinating shipping, pets, quarantine and my wife and me has been a challenge for sure.
"Fortunately, the companies we are dealing with are very supportive and flexible.
"One mentioned that it is easier to ship pets and goods than people right now.
"Costs are increasing each time though."
The first quote in February 2021 was US$6920, with the second quote in June jumping to US$13,400, or a whopping AU$18,000.
"We are waiting on the third quote from them now."
While registered with MyGov, Mr McLachlan said he did not receive any other formal information from Australia and said many of the current protocols made returning after so many years overseas difficult.
"This is the frustrating part. Government and business leaders are making decisions based on the majority (of people who) fly to somewhere for work and back or come back from a trip overseas, but there are a number of expats who need to ship goods, pets, and organise for living in their home country again."
Currently living in Arizona, Mr McLachlan was born in Moree, NSW and has not previously lived on the Sunshine Coast.
His sister who lives on the Coast was preparing to sell her home, so the couple decided to purchase the property to live in on their return.
"My sister lives in Buderim. We purchased her house in April to allow her to move into a retirement community."
Mr McLachlan also has a daughter and one-year-old grandchild in Brisbane, and a son and two grandchildren in Melbourne.