Sunshine Coast world record holder Kaylee McKeown hopes to break new ground at the Tokyo Olympics.
The 20-year-old shocked the swimming scene with her 100m backstroke effort at the national championships recently, when she set a new a mark of 57.45sec and dedicated the effort to her late father in an emotional tribute.
The University of Sunshine Coast Spartans club-member and former Pacific Lutheran College student is determined to swim even faster when it really counts.
"Now that I'm on the Olympic team … I want to try and do the same, if not slightly better," she said.
But McKeown's not focused on time alone.
She's eager to execute and do all the little things right. The results should then take care of themselves.
"I'm a process-oriented person, so as long as I tick off the processes and do the best I can, that's all I can ask for," she said.
McKeown is the world's top ranked swimmer in the 100m and 200m backstroke, and 200m individual medley. She's withdrawn from the latter at Tokyo, to ease her workload and focus on her other individual events, along with relays.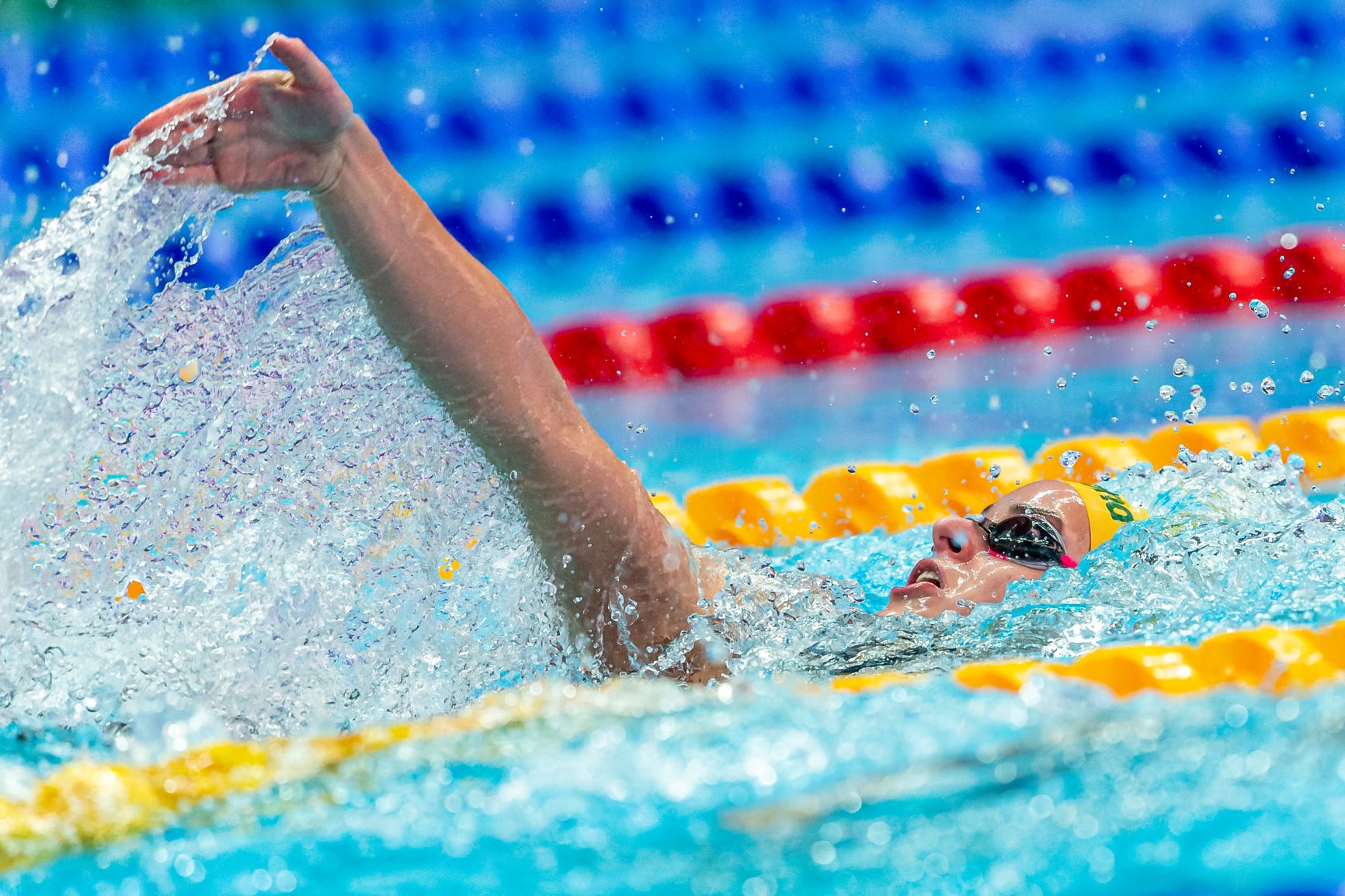 McKeown hasn't paid much attention to her rivals in the lead-up to the Games, but she expected some fast and furious racing.
"It will be a really interesting 100 backstroke field and the 200m field will be red hot," she said.
"There's going to be a very fast (winning) time, or even in semis."
It will be her first Games.
"There's a bit of nerves, but also just the excitement of being in my first Olympic team."
McKeown said the threat of COVID-19 remained a concern but she had done everything required to stay healthy.
"When you go to any international event, you are always worried about getting sick, but you've got to do what you can."
"We've had our vaccines and hopefully, we can come away COVID-free.
"I think the AOC and IOC have done the best they can (to minimise risks). I think a lot of athletes and coaches are putting their faith in them."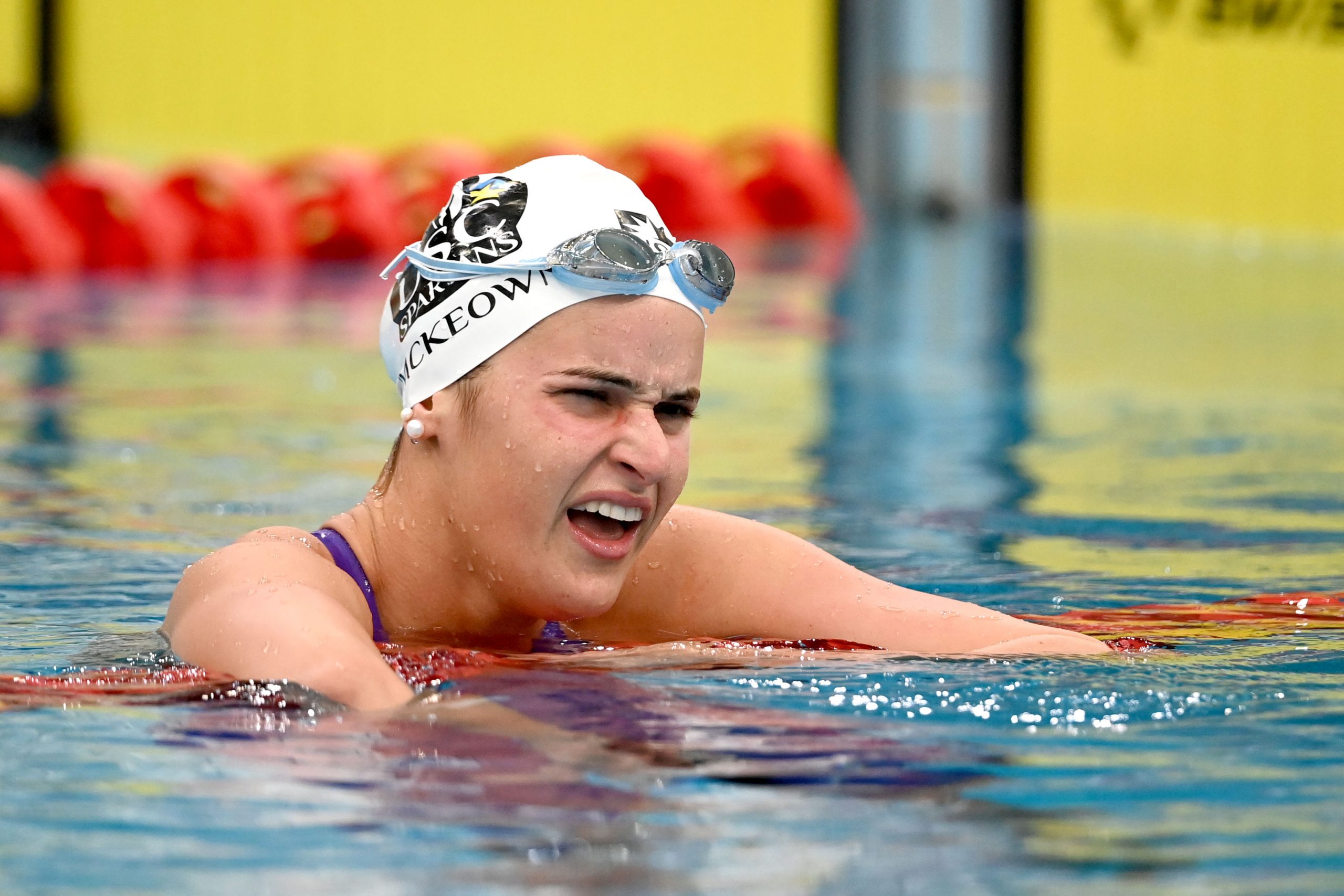 The Games were postponed from last year until this year because of the pandemic but McKeown said Australian swimmers had made the most of an extra 12 months of preparation.
"I think we all wanted to motivate each other, to get us all across the line, and we probably have the best team we've had in a really long time."
Follow us on Facebook: www.facebook.com/scnews2020/
Her coach Chris Mooney said she had prepared well, including at a pre-Games training camp in Cairns this month.
"It was an opportunity to look for those extra little one percenters. She's tested really well and we're excited," he said.
McKeown is favoured by pundits to claim gold in the 100m and 200m backstroke, but Mooney said they're not thinking about that.
"We're aware of the pressure and expectation," he said.
"But we work as a team, and we're focused on the process. It comes across as a vogue word but we can only control the space we're in."
Help keep independent and fair Sunshine Coast news coming by subscribing to our free daily news feed. All it requires is your name and email. See SUBSCRIBE at the top of this article.
"And we've surrounded ourselves with amazing facilitators and staff, and we've designed training sessions that will increase capacities. That's all we can control.
"So we'll focus on skills, and the work we've done over the last five years, and we'll have a race plan and we'll stick to that plan and hopefully the result will be favourable."
Mooney said McKeown was prepared to race without fans in the stands, due to COVID-19 restrictions.
"We don't have crowds for 364 days a year that we train, so we're used to hitting the pool without anyone around, except the people who are invested in the sport," he said.
Kaylee McKeown's schedule
Sunday, July 25, from 8.14pm: 100m backstroke heats.
Monday, July 26, from 11.50am: 100m backstroke semi-finals.
Tuesday, July 27, from 11.51am: 100m backstroke final.
Thursday, July 29, from 9.02pm: 200m backstroke heats.
Thursday, July 29, from 9.17pm: 4x100m mixed medley relay heats.
Friday, July 30, from 12.35pm: 200m backstroke semi-finals.
Friday, July 30, from 9.52pm: 4x100m medley relay heats.
Saturday, July 31, from 11.37am: 200m backstroke final.
Saturday, July 31, from 12.43pm: 4x100m mixed medley relay final.
Sunday, August 1, from 12.15pm: 4x100m medley relay final