Indoor bouldering continues to experience an upwards trend, with another gym catering for it on the Sunshine Coast.
The Olympic sport, to make its debut at the Tokyo Games this month, is in the midst of a boom after two documentaries (Free Solo and The Dawn Wall) brought it into the spotlight.
Sunshine Coast gym Bould Move will open on July 24 to meet the significant demand from all climbers' levels and abilities on the Australian east coast.
It's the second bouldering gym to open in the region during the past six months, and another is planned for the near future, but Bould Move founder and owner Josh Roberts said there was room for everyone.
"I saw the global movement of functional fitness groups back in 2010 and after seeing the rapid rise in bouldering gyms opening across Australia, I soon realised that bouldering was becoming the next big thing," he said.
"We were due to launch in March, however, with ongoing COVID supply chain issues, we've had significant delays with the arrival of our walls.
"There is without a doubt enough demand for bouldering to allow us all to co-exist and support a thriving industry, and we know that enthusiasts will travel from all pockets of the east coast to visit our state-of-the-art facility."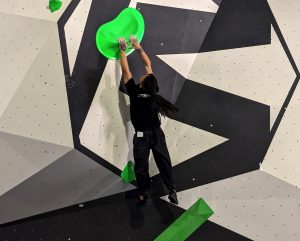 Bouldering is a form of free climbing that is performed on small rock formations or artificial rock walls.
Because of the restricted height, there is no need for a partner, supervision, harnesses or knots. Climbers can simply put their shoes on and boulder away.
Follow us on Facebook: www.facebook.com/scnews2020/
Former Ninja Warrior grand finalist and Australia's first male bouldering representative at at the 2021 Tokyo Olympics, Tom O'Halloran, has been a fundamental influence on the new gym and ensured Bould Move will not disappoint.
"One of the parts I was involved in with the Bould Move team was casting my eye over the wall design," O'Halloran said..
"After a few years…quite a few years… of climbing in these gyms, I've learnt a thing or two around what works and what feels a little bit funny.
"I enjoy those big open spaces, really broad angles and they (Bould Move) have really nailed it in this design."
Located in Birtinya, Bould Move has been designed to cater to all ages and abilities.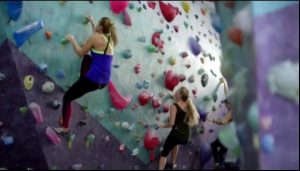 Help keep independent and fair Sunshine Coast news coming by subscribing to our free daily news feed. All it requires is your name and email. See SUBSCRIBE at the top of this article.
Along with being the biggest bouldering centre in the Sunshine Coast, Bould Move also boasts a fully-equipped strength and conditioning facility, daily group workouts, an infrared sauna, the latest innovations in climber specific training equipment, a kids' climbing wall, a café and a physiotherapist.
"We know that climbing enthusiasts are prepared to travel for a great climbing experience, so we expect to have visitors from far and wide including Brisbane, the Gold Coast, Toowoomba and Noosa," Mr. Roberts said.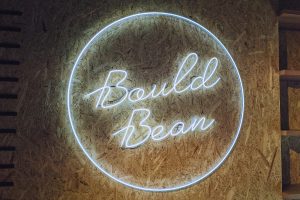 "Our core focus at Bould Move is movement and community. We really wanted to create an environment where all feel at home, from the professional climber to the beginner, and also those looking for a fun family outing."
Bould Move is located within the sporting precinct at Birtinya. It's opening on July 24 will include a family-friendly launch event and an adults-only event in the evening. Both events will include food trucks, competitions, live music and more.
Bould Move
Opening on Saturday, July 24
24A Innovation Parkway, Birtinya
10am – 2pm for family friendly event, concluding 10pm for adults
Opening day activities include coffee making demos, with free coffee from 10am-11am, food trucks and face painting, an 'ask a physio' stall, prizes and giveaways, live music from 5pm.
There will be a chance to win to win a one-year Bould Move membership at the opening.
The launch is free to attend. Climb from $20 – $30 to climb