Mapleton archer Ryan Tyack is optimistic he can claim another Olympic medal at Tokyo, after a surprise showing in Rio.
The 30-year-old is set to compete in the individual and team events during the next week, with confidence he can add to the bronze medal he won in the team event in 2016.
"We hope we can perform better than we did last time," he said.
"We have a decent chance of doing that. To come home with a better medal or more medals would be great."
The Australian team showed promise at World Cup events and the world championships during 2018-2019, before COVID essentially shut down international events for 2020.
They gained some valuable experience at a World Cup event in France recently and trained at the World Archery Centre of Excellence in Switzerland in the lead-up to the Games.
"Things have been going really well," Tyack said.
"I'm really happy with the performance in France and we got do some serious training in Switzerland. I was happy with my results and with my technique, and how the arrows have been grouping."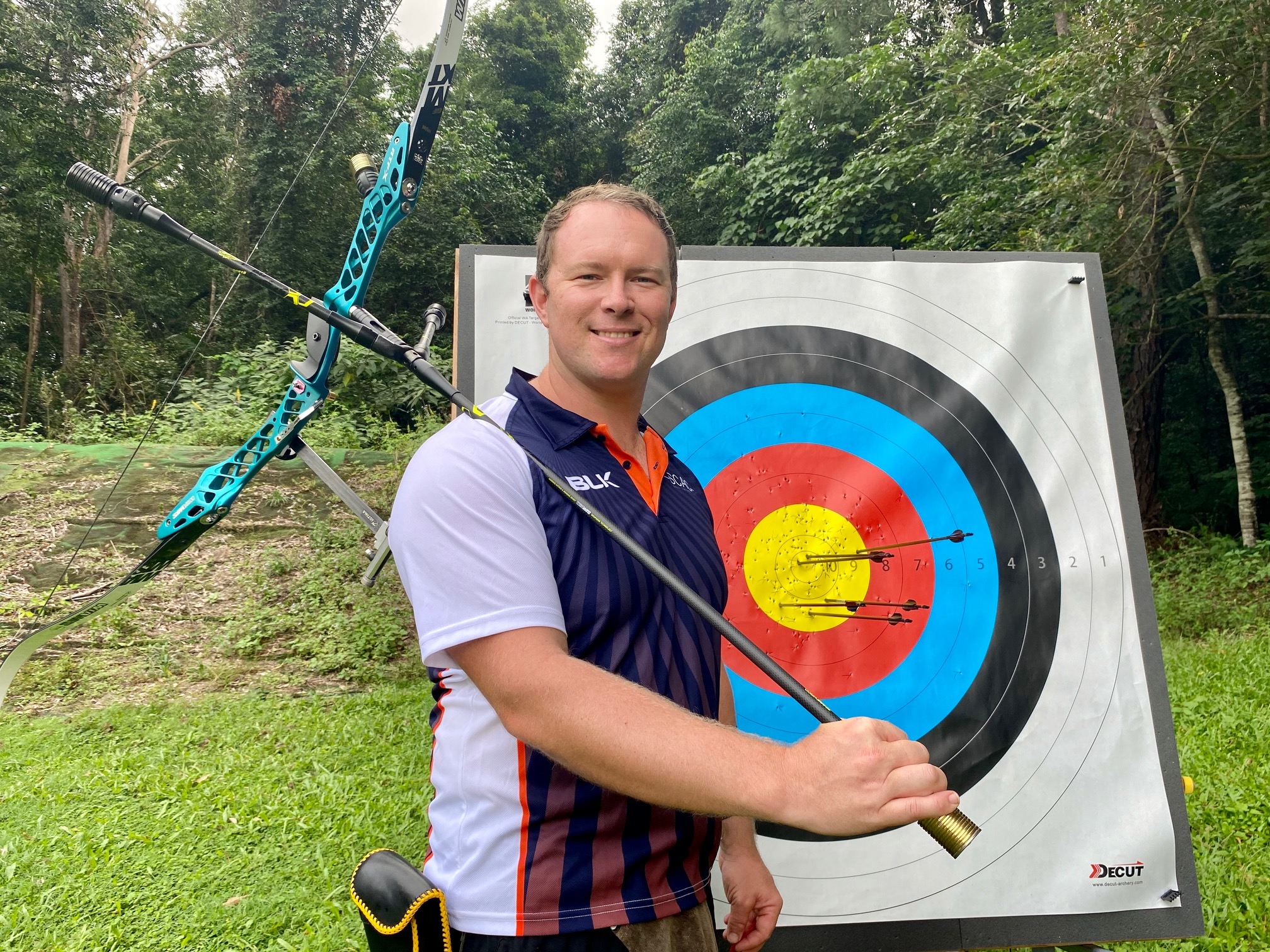 Tyack will join David Barnes and Taylor Worth in the Australian men's team, which is considered a genuine medal chance.
"We know we can do it (claim a medal)," he said.
"We just need to get everything in the right place at the right time and be able to perform on the day."
South Korea and the United States loom as the teams to beat.
Tyack said it had been a long wait for the postponed Games.
"I'm just looking forward to competing and representing Australia," he said.
"It (the Olympics) is something we've been working towards for five years now, instead of four.
"But it's actually something you work towards your entire shooting career."
The lack of international competition during the past 18 months has led to plenty of uncertainty surrounding the level of competition in Tokyo.
"You don't know which countries will do well," Tyack said.
"There were five countries that didn't even attend the last World Cup event and there are other archers who haven't gone to any events this year or last year, so we've got no idea what they're going to be like."
Tyack said the Tokyo Games would be a unique experience, particularly with the restrictions surrounding COVID-19 and the lack of crowds.
"The Olympics are different every time but especially under the current conditions," he said.
"It's a different environment to anything we have ever done."
But his time at Rio should be help him compete at the highest level.
"That experience does create a level of familiarity," he said.
He expected the sport to get a boost in Australia, with their participation in the Games.
"It'll be great. After every Olympics, there seems to be a boost in members, with people who want to start archery."
"So, it will be really awesome to see the boost it brings to Australia, especially the local area and with the 2032 Games (set to be held in south-east Queensland)."
Follow us on Facebook: www.facebook.com/scnews2020/
Tyack is a member of the Sunshine Coast Archery Club at Ballinger Park in Buderim.
"The juniors there are getting better and performing well and we had an increase in membership during COVID-19, so it's exciting to see more people taking it up," he said.
Tyack first became involved in archery as a nine-year-old, after his mother Lynette urged him to find something else to do, instead of playing video games.
Because he enjoyed playing medieval game Age of Empires, he decided to take up archery, and Lynette became his coach.
Keep up-to-date with local stories by subscribing to our free news bulletin, direct to your inbox once daily: Go to SUBSCRIBE at top of this article to register.
He represented Australia at the world youth championships in 2008, winning team gold, and was selected as a reserve for the Beijing Games in 2008.
He was on track to earn selection to the London Games four years later, but Australia only qualified one archer, and Worth was picked.
Tyack finally made his breakthrough with selection to the Rio edition, and he hasn't looked back.
The archery events will be held at Yumenoshima Park, in central Tokyo.
Ryan Tyack's schedule
Friday, July 23, 2pm-4pm: Individual ranking round
Monday, July 26, 10.30am-12.05pm: Team round of 16, 2.45pm-6.25pm: team quarterfinals, semi-finals and medal matches.
Tuesday, July 27, 10.30am-2.25pm: Individual round of 64, round of 32, 5pm-8.55pm: round of 32, round of 16.
Wednesday, July 28, 10.30am-2.25pm: Individual round of 64, round of 32, 5pm-7.40pm: round of 32, round of 16.
Thursday, July 29, 10.30am-2.25pm: Individual round of 64, round of 32, 5pm-7.40pm: round of 32, round of 16.
Saturday, July 31, 10.30am-12.15pm: Individual round of 16, 3.45pm-6.20pm: quarterfinals, semi-finals, medal matches.