It won't be just sport and athletes that benefit from South-East Queensland's successful Games bid.
A range of business and community groups across the region are celebrating Wednesday night's historic announcement.
It's a given that the 2032 Olympics and Paralympics will motivate young athletes and bolster local sports facilities and operations.
But that's not all, according to University of the Sunshine Coast High Performance Sport Head Coach Brendan Burkett.
"Having an Olympic Games in South-East Queensland is a massive boost for a whole range of sectors," he said.
"It provides opportunities for anyone connected to sports, whether it's in sports tourism, sports marketing, sports administration and for those competing in sport. They have that chance to be part of a home games.
"It's motivation for kids to get involved in sport, but also for officials and coaches and the sports science and medicine industry.
"If you're a physio, there's another avenue to go down."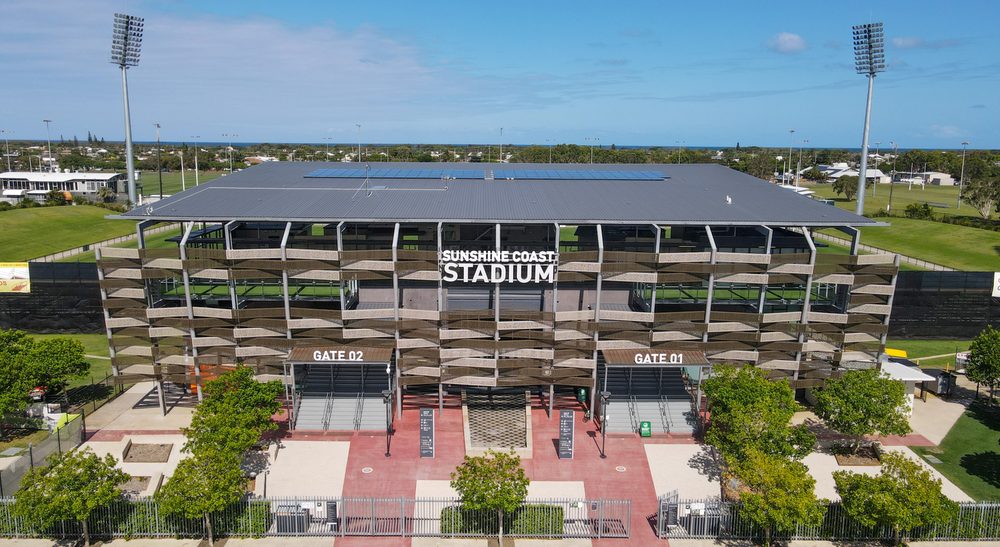 Mr Burkett, who is also the head coach of the Australian Paralympic Swim Team, believed the region was more than capable of hosting several events during the Games.
"The Sunshine Coast has proved it can run international events, with a proven recipe of people, infrastructure and skills to host whatever sports are allocated to the Coast. They will be delivered professionally."
The region is poised to host basketball preliminaries in a new Sunshine Coast Indoor Sports Centre, likely at Kawana, and football preliminaries and a quarter final at an upgraded Sunshine Coast Stadium.
Meanwhile, road cycling, marathon, walks and kite foil racing should be at Alexandra Headland, while mountain bike racing should be at an upgraded Sunshine Coast Mountain Bike Centre at Parklands. There should also be a satellite athletes village in the heart of Maroochydore.
Mr Burkett said winning the hosting rights would provide a massive lift in tourism.
"It gives you promotion and connection to the world you can't buy," he said.
"In six to 12 months, when people start coming out of this pandemic and they want to start to travel or do business overseas, and they know the Games are coming here, that's a connection point."
Mr Burkett also expected the Games would strengthen infrastructure, including roads and health, while providing a morale boost to local residents.
"There's a massive sense of national pride, that affects positively in so many way."
Kites to fly high
Kite foil racing, to make its Olympic debut at Paris in 2024, is set to experience an awakening.
Adventure Sports Sunshine Coast co-owner Fiona Tarr said it was a prime chance for the sport to become more popular.
"It's a really exciting opportunity, that's for sure."
"The Sunshine Coast has a large number of kite surfers but not many in the (race) foil genre, so it will definitely be good for it to get that high profile."
Noosa boasts one of the few kite foil racing clubs in Queensland, Sunshine Coast Kite Racing.
Their competitors have guidance from local and former world No.2 Laser sailor Ryan Palk, who is now the national foil racing coach.
Some of the club's young racers, including young teenagers Jake and Oscar Timm, are in the national squad.
"It will be a really good boost for the sport," Ms Tarr said.
"There's been quite a lot of people working behind the scenes to try and get foiling going.
"The foil racing industry is only just emerging in Australia and it's the juniors who are leading the way."
She said the Games would encourage more people to get involved in kite foil racing and recreational kiting.
"There's opportunities for people of all ages and fitness levels to enjoy it," she said.
"It's one of those things anyone can do with a bit of training.
"We've got a number of ex-surfers and people with wake-boarding backgrounds, and they move to this as a new sport as they get older.
"But foil racing gives younger people more opportunities to get involved.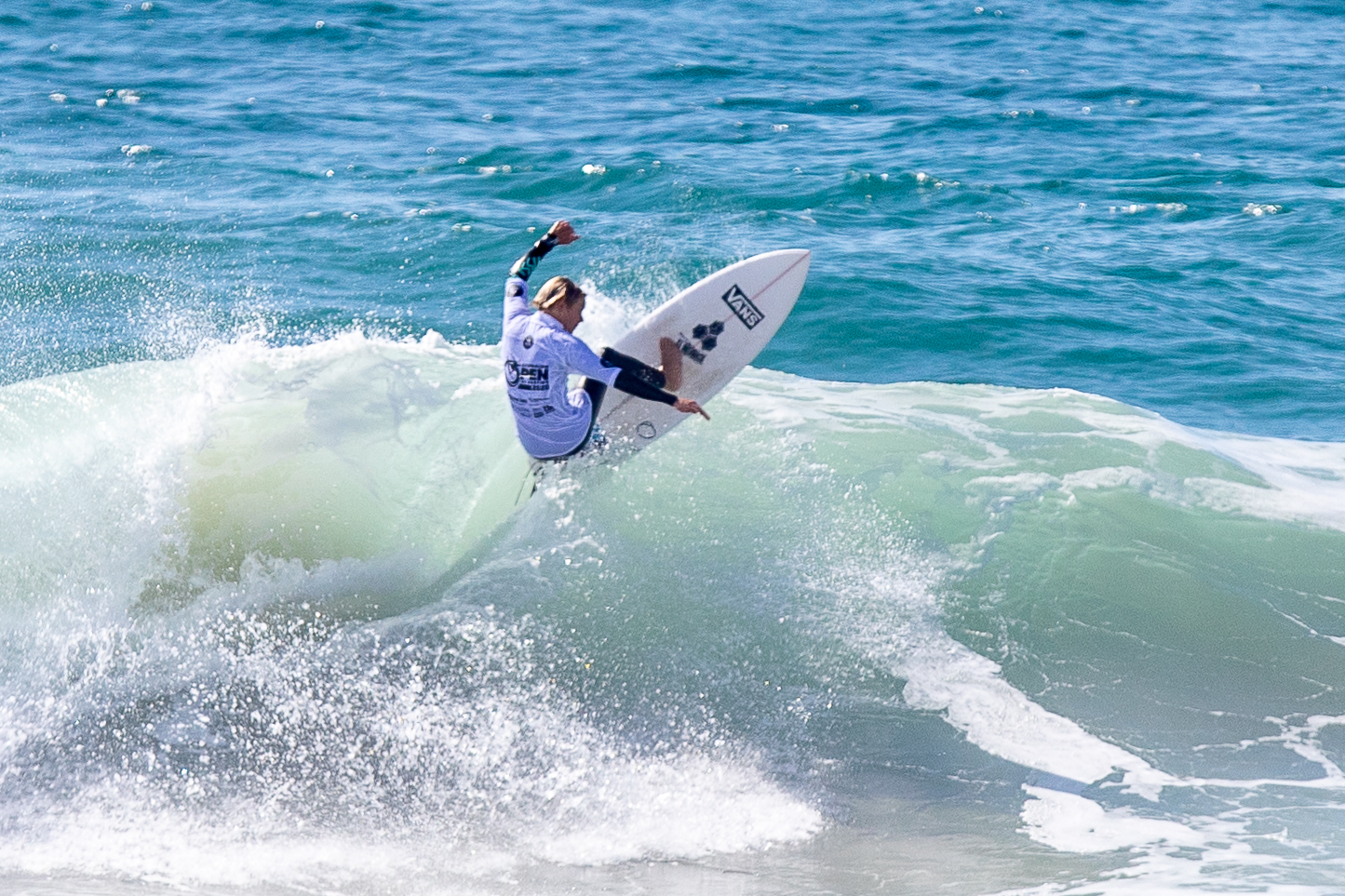 Surf's up
Maroochy Surf School director Grant Thomas said surfing's inclusion at the 2032 Games was a huge boost to the sport here.
"It's pretty cool to know it's coming to Australia, and I think there will be people lining up to go and watch," he said.
"Its massive, more so for young teenagers, and the impact it will have on them.
"It will give those kids who are 10 to 12 a boost. They want to be on the world tour so they will try to get there, but the Olympics adds a bit more focus and it will give them opportunities with (likely) government funding, to have something to really strive towards."
Thomas believed there was a real chance a local junior could get to the Games.
The region had an array of talented youngsters, like 11-year-old Hunter Andersson, who was invited to a special event in Brisbane on Friday, ahead of the Games announcement.
"It's a fantastic thing and the most exciting part is it allows 10 to 14-year-olds to think 'woah, if I work hard, I could be an Olympic athlete at a home event," Thomas said.
"It doesn't change how hard it is to get there, but that will be the kids' goal.
"Instead of trying to make it to the world tour, they will also be trying to make it to the Olympics in Australia."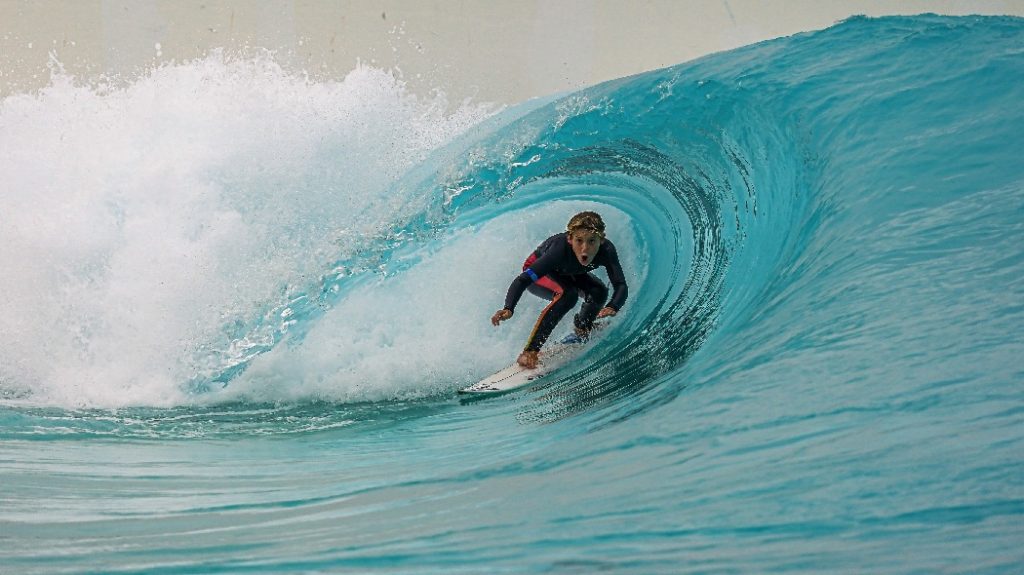 Thomas, who coached the Chinese surf team during its unsuccessful qualification campaign for Tokyo, expected many international surf teams to converge on the Sunshine Coast from in the years leading up to the 2032 Games.
"There will be a lot of training camps and local kids will be exposed to a lot of good surfers," he said.
"They will find themselves in and around some world-class surfers, more often than they are used to."
He said the lure of the world's biggest sports event would be hard to ignore for recreational and competitive surfers.
"The Olympics is the Olympics, and even though surfing is such a new sport in it, the Olympics are still recognised as the pinnacle of a lot of sports."
He said there was a chance it could be held in a new wave pool at the Gold Coast, but it was more likely to be held at the beach there.
"The beauty of it being on the beach is there won't be a crowd limit, so it will be an amazing spectacle.
"I think the Olympics coming here is going to be fantastic and for surfing it's going to be really well embraced.
"I'm sure everyone is stoked. and I know I'll be going to watch it and a lot of surfers will because they have that opportunity."
Follow us on Facebook: www.facebook.com/scnews2020/
Thomas said Olympics officials had made a concerted effort to grow the Games.
"There's a very open push from the IOC (International Olympic Committee) to include sports like breakdancing, rock climbing, skateboarding and surfing.
"People are looking for a bit of change and it widens the audience."
Surfing makes its debut at the Games in Tokyo next week, when Coolum Beach's Julian Wilson will represent Australia, further inspiring the next generation of surfers on the Coast.
Global audience
Thomas said it was important to have high-quality competition at Tokyo, to attract a new global audience to surfing.
"It looks like there will get pumping waves but all it will take is a bad day or two and it won't look like a great sport."
Help keep independent and fair Sunshine Coast news coming by subscribing to our free daily news feed. All it requires is your name and email. See SUBSCRIBE at the top of this article.
XL Surfing Academy co-owner and coach Robbie Sherwell agreed surfing's profile would be lifted due to the Games, largely because of the exposure.
"All in all, it's good for the sport, because it will be out there, in the media," he said.
"It's definitely going to be a boost, but we have to wait and see what variables and rules there are."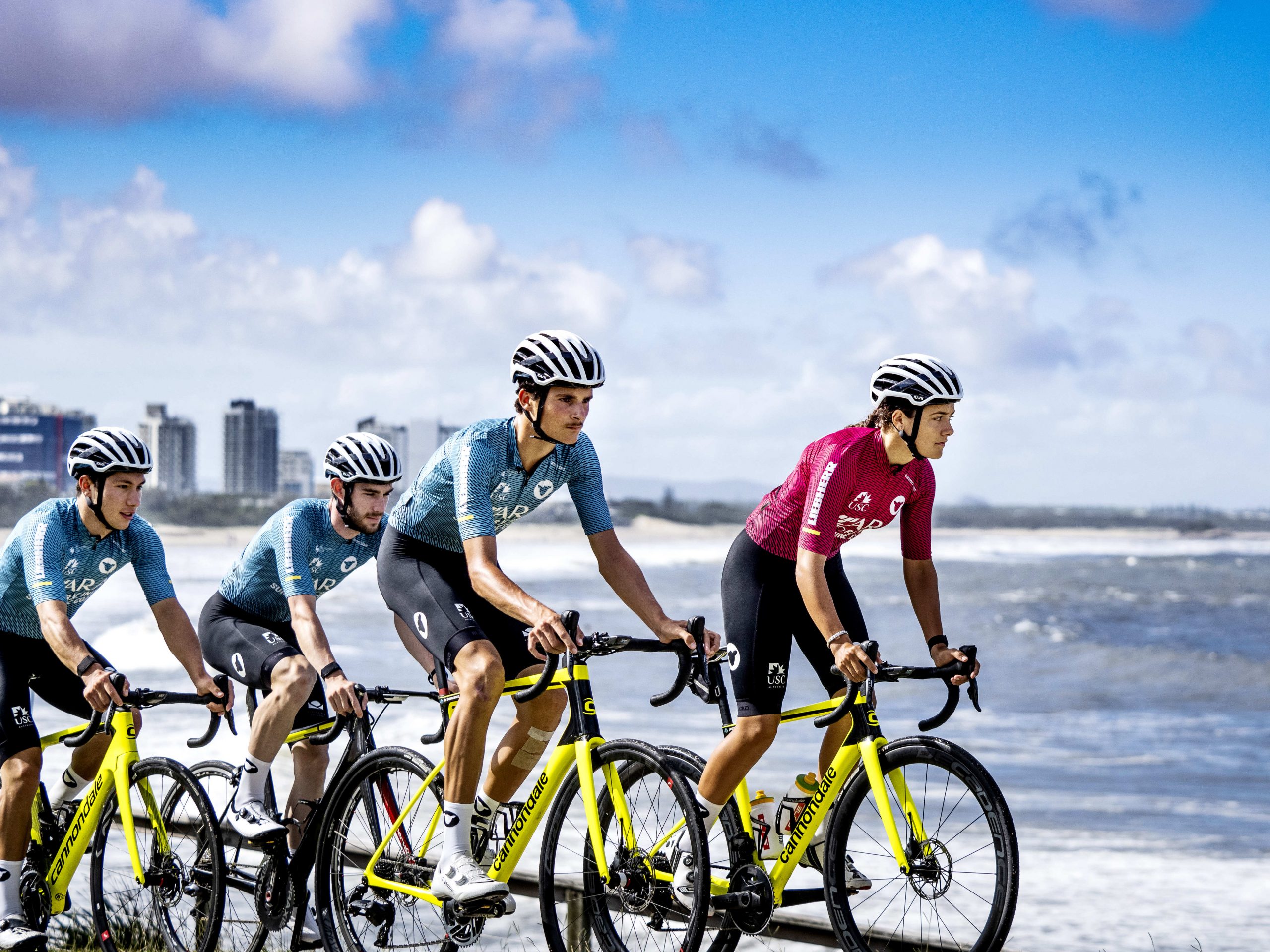 Going up a gear
Sunshine Coast cycling guru Ben Kersten, the director for the region's cycling academy and professional team, said the Games would further lift the sport's image in the region.
"It's an incredible opportunity," he said.
The road race and mountain bike events are likely to be held on the Coast.
"I think it's the perfect spot for it," he said.
"You've seen the investment council has already made in cycling, in our academy and associated events like Velothon and Ride Sunshine Coast and the new cycleways and paths and mountain bike trails … it's bursting.
"There's big investment here and having that addition of an Olympics will certainly make the region the cycling mecca, that we were well on the way to having."
He expected there would be opportunities for development and grants.
"A learn to ride program for a six-year-old could be the start for an Olympic athlete," he said.
Mr Kersten believed local cyclists could earn berths at the 2032 Games.
The University of the Sunshine Coast-based Australian Cycling Academy and its professional team Pro Racing Sunshine Coast have already paved the way for past and current Olympians. Maeve Plouffe will compete at the Tokyo Olympics while Alastair Donohoe will contest the Tokyo Paralympics.
"We're bringing about 20 athletes a year into the region and we're hopeful we might be a part of that (Olympic athlete development for 2032)," he said.
He said the Coast was a perfect destination for cyclists.
"It's got a perfect climate, beautiful mountain ranges and hills and a major airport, it's a perfect mix."
2032 Olympic events likely to be held on the Sunshine Coast
Basketball (preliminaries) – Proposed Sunshine Coast Indoor Sports Centre at Kawana, or possibly Maroochydore.
Football (preliminaries/QF) – Sunshine Coast Stadium at Kawana.
Cycling (Road), Athletics (Marathon, Race Walks), Sailing (Kite Foil Racing) – Alexandra Headland.
Cycling (Mountain Bike) – Sunshine Coast Mountain Bike Centre at Parklands.
Sunshine Coast Olympic Village – In the heart of the new Maroochydore city centre.