Shark attack survivor Joe Hoffman has credited the support of loved ones and strangers alike with giving him the strength he knows is needed for his recovery.
The popular 25-year-old Sunshine Coast surfer, was attacked by a 3m Great White off Crescent Head, NSW, just before 4.30pm on July 5.
In his first statement after being airlifted to Newcastle's John Hunter Hospital, Joe said he wanted to "express my gratitude to everyone who has sent messages of support and reached out in the last two weeks".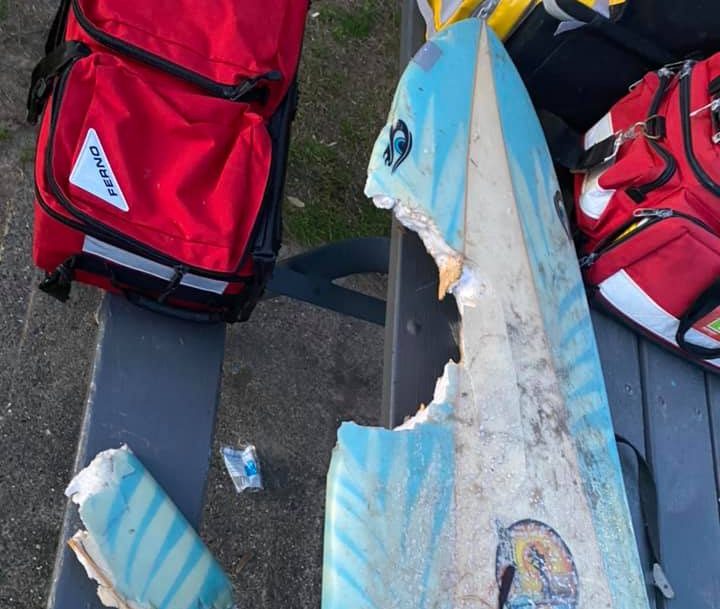 "I owe it to every single one of you to give recovery my very best shot, and that's what I promise to do," Joe said of the extensive recovery and rehabilitation process that lies ahead.
"The surgeons have done an exceptional job. It's an understatement to say they had their work cut out for them, and while there's no real way of knowing what the next 12 months of recovery will look like, I am beyond stoked and amazed at what they've been able to accomplish so far.
Help keep independent and fair Sunshine Coast news coming by subscribing to our free daily news feed. All it requires is your name and email. See SUBSCRIBE at the top of this article 
"If the only thing that happened was I kept my arm, I would have been the happiest dude around, but the generosity from people I love, met once, or don't even know has humbled me.
"Your messages of support and donations have given me the very best possible chance of rehabilitation when the time comes.
"I know I'll have some hard days ahead, but your support has given me the strength I need to focus on my recovery so I can see you all again soon.
"In the meantime, do me a favour — hunt some tubes and get some hang time out there.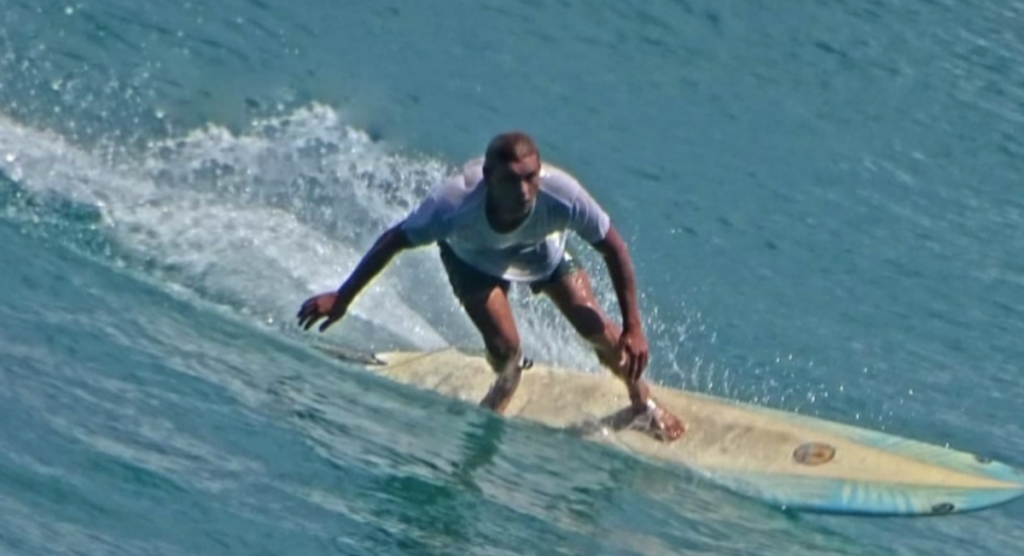 "Biggest love to you all."
By late Tuesday, a total of $64,058 of the $70,000 goal had been raised on the Go Fund Me page organised for Joe by friend Daniel Jamieson and girlfriend Louisa Andersen.
A pop-up surf art exhibition and entertainment held at respected Coast surf artist Owen Cavanagh's Owen Surf Art – Solearte Australia studio in the Coolum Industrial Estate last weekend raised "a couple of thousand" dollars for Joe's recovery.
Cavanagh said no final figure was yet available but proceeds had come from artworks, donations and refreshment sales across Saturday and Sunday.
He said about 20 artists specialising in photography, painting, sculpture and airbrushing had offered works for the donations wall plus 25% from the sale of any other pieces.
The event was put together very quickly to help the Hoffman family, whom Cavanagh has known and respected for decades through shared friendships and love of surfing.
"Tuesday afternoon, the light bulb went off (to hold the exhibition)," he said.
"I had things on every other weekend, so this was the only opportunity to say 'Let's make this happen'.
"A coincidental roller-coaster. From then on, everyone jumped on board and it was amazing."
Like stories about Sunshine Coast people doing great things? Help us deliver more by registering for our free daily news feed. All it requires is your name and email. See SUBSCRIBE at the top of this article. 
Cavanagh said "a whole weekend of emotions" had resulted, with the highlight being a Facetime call from Joe and his mother Wendy from hospital on the Saturday.
Cavanagh donated two of his own artworks to the cause — the second one a more personal scene reflecting a special time in Bali "when Joe and I were hanging out" on his first surfing trip to Indonesia.
"I watched Joe grow up, so to speak, like a lot of people," he said.
"Bill called (when I was living in Bali) and said, 'Do you mind showing Joe around?'.
'We hit it off and ended up surfing heaps together. He was 21 then.
"He was going to parties, chasing girls, and I was getting all the stories.
"It was good fun."