People awake before 8am will notice a new voice gracing Sunshine Coast airwaves as an experienced radio presenter takes over a popular breakfast time slot.
Sarah Howells began her radio journey labelling CDs at Triple J 20 years ago with the dream to one day be on air.
Passionate about connecting local community and music, Ms Howells has taken the reins of ABC Sunshine Coast's Breakfast program, following the departure of Rob Blackmore.
Ms Howells joins an all-female line-up of local presenters on ABC Sunshine Coast.
"It had been my dream to work in radio since I was 15 years old," she told Sunshine Coast News.
"I started out volunteering at Triple J labelling CDs every Friday and it was just the best thing in the world.
"Here I am now getting to take the helm of the breakfast program which is super exciting."
Sarah spent nine years presenting Triple J's popular Roots 'n All program sharing blues, funk, reggae and folk music with listeners and also presented Weekend Lunch for six years before transitioning into local radio.
"As I got older Triple J wasn't so much my home and I started looking towards local radio," Ms Howells said.
"I've been filling in on local radio for the past seven years doing pretty much every show in a 24/7 rotation from Monday to Friday over that time, for state national and local programming.
"Initially my passion was music and that's what got me into radio, but what I realised is what I actually love is connecting people.
"Originally I was doing that connecting people with music. These days I get to connect people with their stories and their community and I think it's such an important conversation to have."
Help keep independent and fair Sunshine Coast news coming by subscribing to our free daily news feed. All it requires is your name and email. See SUBSCRIBE at the top of this article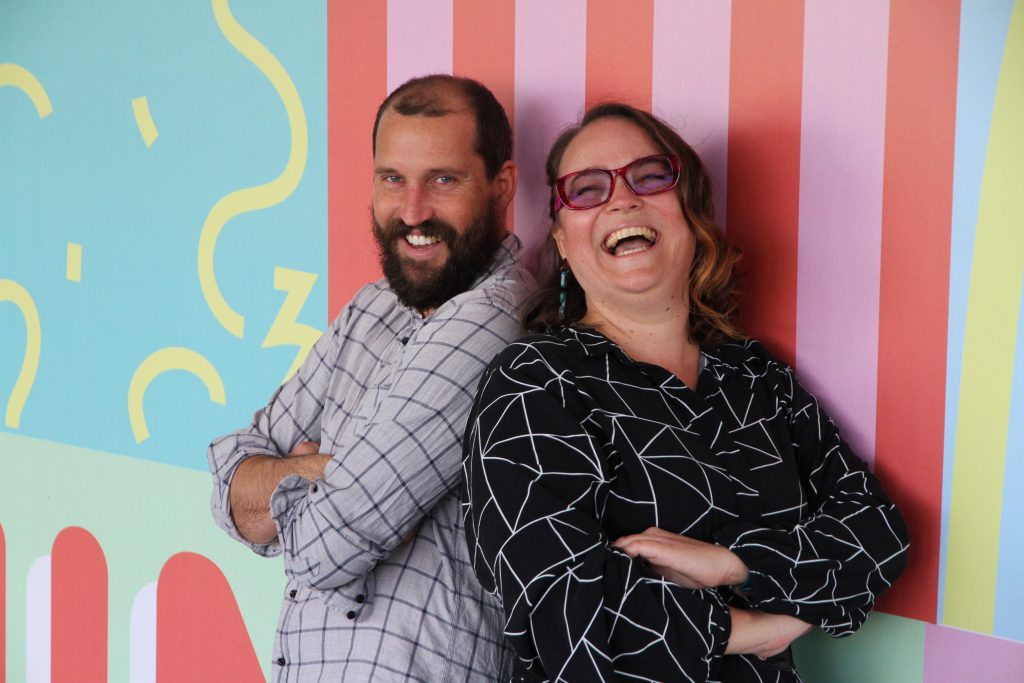 Ms Howells began at ABC Sunshine Coast last year and has been producing the Drive program with Annie Gaffney for nine months, filling in on-air when needed. She also presents Stir It Up for Double J every Wednesday night.
Along with Breakfast producer Ollie Wykeham, Ms Howells hopes to bring a sense of fun and community to the early morning program.
"We're going to have a lot of fun in the morning — not every thing every day has to be serious.
"I have a real passion for community and people knowing what's happening when they wake up in the morning.
"I'm also wanting to bring in some more music. That's my background and something I'm super passionate about, and certainly on the Coast we are incredibly lucky to have some amazing musicians who live here.
"The music I'll be bringing to Breakfast will be a mix of throwback tunes that you can sing along to, a nod to my Roots 'n All and Stir It Up shows with some roots music.
"I'll introduce you to some great new music too. It will be all the best music to get your mojo moving in the morning.
"We're going to have a quiz every morning and things like having a look at the great outdoors.
"On the Sunny Coast we love to do things outside so we are going to have chats about skateboarding and mountain bike riding and fishing and things we like to do in our spare time.
"It will be a great balance I think."
A typical day in the shoes of a breakfast presenter includes a very early wakeup call and planning before the rest of the world is awake.
"That's the most challenging part of the job, the 3am alarm.
"I'm in the office by 4am and we are on air by 5.
"That first hour we really spend getting across any news that happened since we were sleeping, having a look at what's going on locally so we can make sure we can let everyone know when we go on air.
"You've got to be flexible and willing to go where the day takes you.
"We are off air by 8am and start looking at planning the show for the next day."
In her two decades in the industry, Ms Howells said she had seen several changes, particularly with the growth of the digital world.
"A lot has changed. The core is the same in that we are speaking to listeners and reflecting the community, but radio isn't just radio these days.
"We have digital stories that go out every day, we've got social media that certainly didn't exist when I started in the way that it does now.
"We are able to connect people in a whole different range of ways, not just when you turn on your radio.
"It has certainly changed the way that I work but is created a more connected community as well."