Sunshine Coast Falcons coach Sam Mawhinney believes the team is well placed to cope with the sudden absence of their NRL affiliated players.
Queensland Cup clubs have temporarily cut playing ties with NRL clubs, which have gone into a bubble due to COVID-19. The split should be for at least a month.
The Falcons have utilised Melbourne Storm squad members since 2014, including the likes of stars Ryan Papenhuyzen, Harry Grant and Jahrome Hughes.
But the Bokarina-based side won't get any players from the NRL club for upcoming games.
Mawhinney remained optimistic and said they are are better prepared to cope than other Queensland Cup teams, which are aligned to the Broncos, Cowboys and Titans.
He said the Falcons had already learned to adapt, with limited Storm input this season anyway. There had been just a few appearances by the likes of Cooper Johns, Trent Loiero, Jack Howarth and Chris Lewis.
He said local players had gelled and formed combinations without them.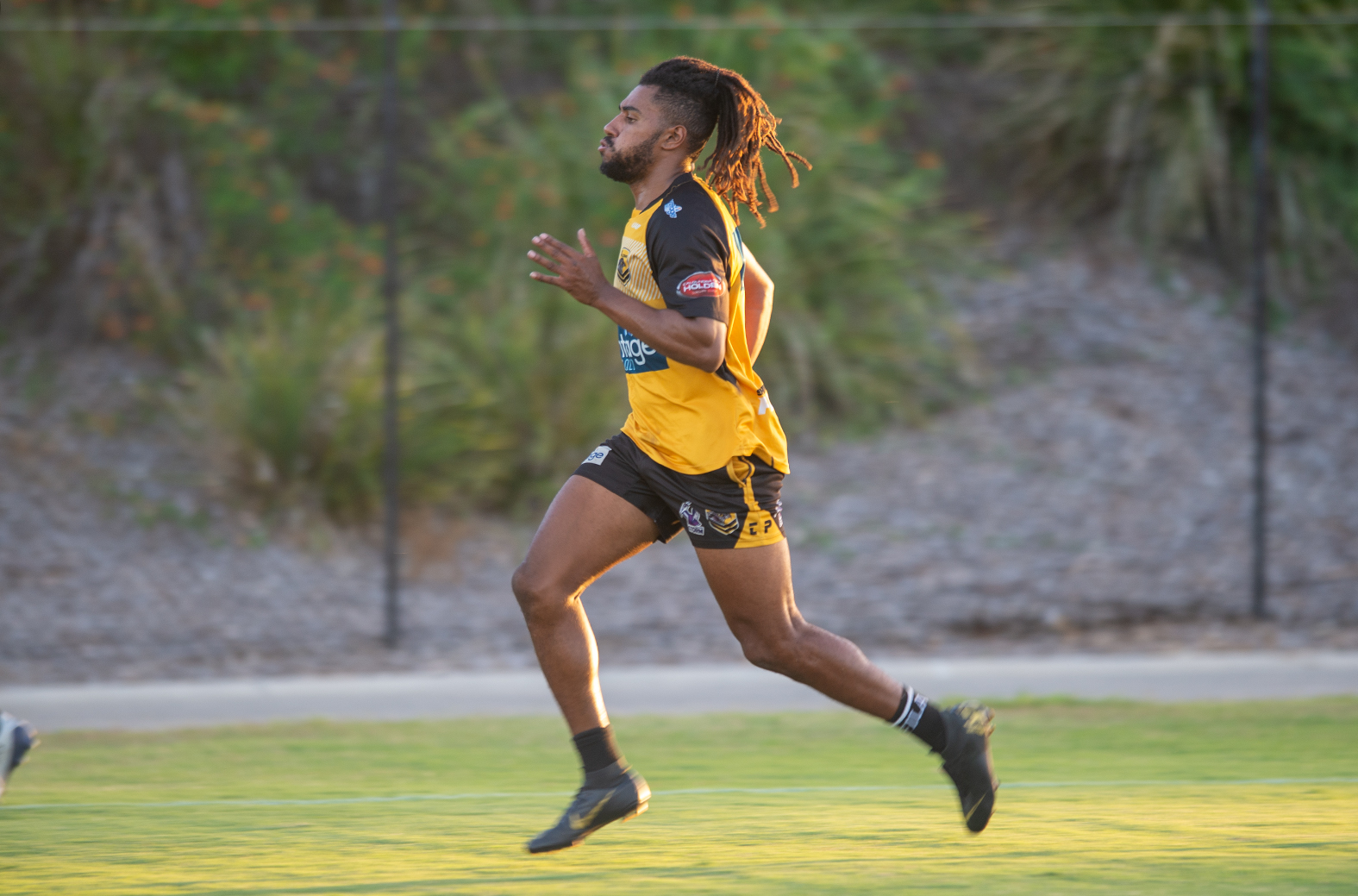 "We've had a couple of games without any Storm players already this season, and we've played quite a few games with just one or two of them," Mawhinney said.
"So, we're probably going to be less affected than other teams, like Norths, Redcliffe and Wynnum, who have had a core contingent of NRL players.
"Those teams are going to be the ones who have to make some adjustments and it will test their depth as well."
Mawhinney said the Falcons' locally-based players benefited from familiarity.
"We will lose Storm players, but we will have more cohesion, because the guys who train here (full-time) will play together."
Follow us on Facebook: www.facebook.com/scnews2020/
The Falcons have "carried a larger squad this year" and are close to full strength leading into a crucial stretch of games.
The Falcons are ninth of 14 teams after 13 of 19 rounds, with eight teams to feature in finals.
"We've been up and down so far this season," Mawhinney said.
"But we're making improvements and are starting to track in the right direction."
Like stories about Sunshine Coast sport? Help us deliver more by registering for our free daily news feed. All it requires is your name and email. See SUBSCRIBE at the top of this article.
He said the looming run of games was crucial.
"It's massive. We've got through the tough part of the draw with Wynnum, Norths and Redcliffe and now we've got the bottom three teams during our run home. Hopefully, we can do a good job on them."
"We also play a teams from the top-four, Burleigh, and the Pride.
"If we're going to be contenders, we need to stand up and show it.
"We've got some good footy in us, but we need to be consistent."
The Falcons have gamebreaker Luke Polselli, who was the competition's most recent 'fullback of the week' and they have scheming half and co-captain Todd Murphy and rugged forward and co-captain Dane Hogan.
The Falcons will clash with third-placed Tweed Seagulls at Murgon on Saturday (2.10pm), as part of Queensland Rugby League's Country Week, when country towns will welcome Queensland Cup games.