A Sunshine Coast cafe owner has revealed the hidden cost of lockdowns and warned a sustained hard line without financial relief would be devastating for small businesses and workers.
Maleny's Shotgun Espresso owner Kelly Robson said the staggering financial impact on her business began as soon as a snap lockdown announcement was made.
"The effect happens the day of the announcement of the lockdown. So, it's not three days for us – it's longer," she said.
"I came in to see what the lay of the land was (after last week's announcement) and there was no-one here (in Maleny).
"We lost about $15,000 worth of trade over those three days, but it began the day before and it ran over the whole week. So, we lost about $25,000 all up.
"We had geared up for the greater trade of school holidays. We had bought more stock … because we knew school holidays were coming.
Help keep independent and fair Sunshine Coast news coming by subscribing to our free daily news feed. All it requires is your name and email. See SUBSCRIBE at the top of this article 
"Two-thirds of our staff had no shifts. I can't take a wage and am in recovery mode for weeks, so I'm living on bare bones.
"I have three full-timers who are guaranteed pay, so they are forced to take that out of their holiday pay or take leave without pay.
"They chose to take holidays. It's not like they can get Centrelink payments.
"We had three days of stock we had to get rid of, worth around $4000.
"We had already paid people to cut vegetables and prepare food for the deli cabinet, so we also lost out on the time that went into that."
Ms Robson has owned the cafe for seven years and said most of her weekend trade came from Brisbane. Any lockdown there also affected her business.
"If Brisbane gets locked down and we don't, it's massive," she said.
"Our trade dropped down to 10% of what it usually is on a weekend, when Brisbane was locked down.
"I saw all the cafes in Maleny shut their doors at about 12.30pm. We rely on Brisbane."
For Ms Robson, government proclamations of "we're in this together" is mere lip service.
"It's really hard to stomach that line," she said.
"We're not all in this together. (The politicians) don't take a pay cut. (New Zealand Prime Minister) Jacinda Ardern announced her politicians were going to take a 20% pay cut last year.
"Yeah, they really are in it together."
Ms Robson wants to see the State Government adopt the Chamber of Commerce and Industry Queensland's (CCIQ) proposed COVID-19 Hotspot Recovery support package of up to $25,000 in immediate financial support if another lockdown occurs.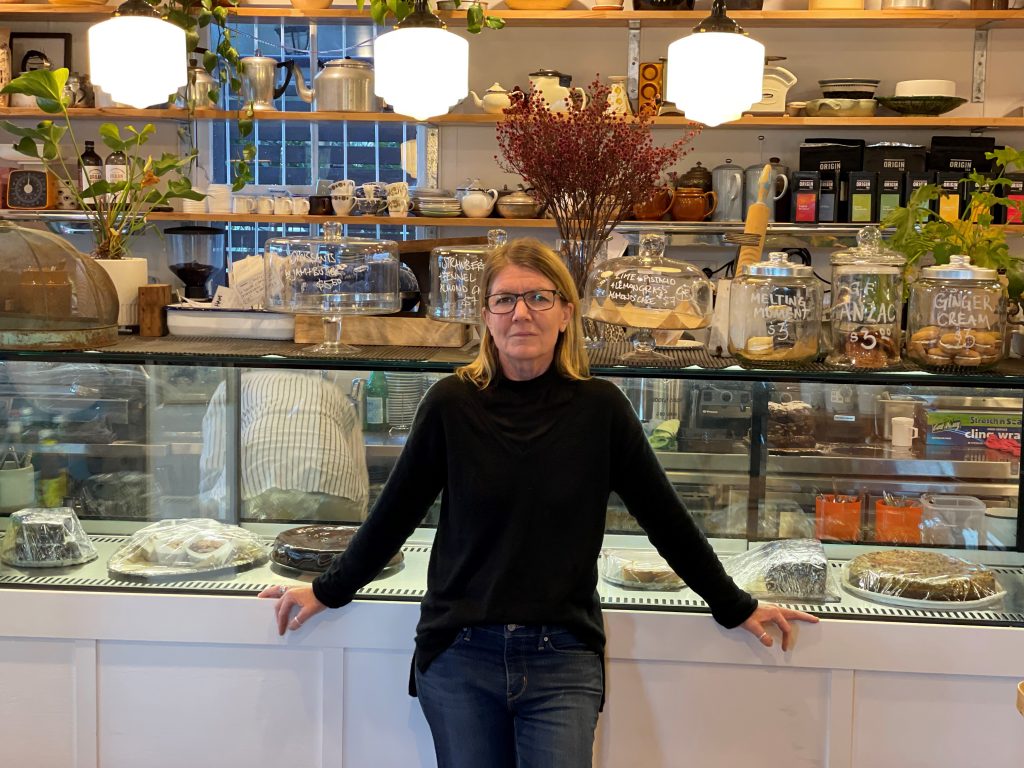 In response to the March 2021 three-day lockdown, CCIQ put forward to the government the need for a hotspot recovery package for business, reiterating that businesses needed a safety net due to stimulus such as JobKeeper ending, as well as the ongoing uncertainty.
A CCIQ survey of Queensland businesses conducted during the March 2021 three-day lockdown of Greater Brisbane revealed businesses expected losses of between $15,000 to $65,000 each, with immediate losses from foregone trading opportunities, loss of perishable goods, staffing costs and booking cancellations.
CCIQ spokesperson Travis Groves said while Premier Annastacia Palaszczuk had acknowledged the impact of snap lockdowns on small business and that her government would consider the support package for future lockdowns of seven days or more, no commitments were on the table as yet.
"We feel, currently, it's the second lockdown since JobKeeper ended, which was  a significant safety net for those business," Mr Groves said.
"We feel even a three-day lockdown is enough to put the trading nail in the coffin, so to speak, for a lot of businesses. We feel that going forward, there needs to be a commitment for a hotspot recovery plan.
"We are continuing to advocate for small business, pushing for that package and trying to make that vocal by surveying our members and non-members to get sentiments on how people fared during the lockdown.
"We're releasing our quarterly pulse survey (CCIQ Pulse Survey of Business Conditions) this week, which is an ongoing survey we use to understand how businesses are going generally. Before COVID-19, it gave us qualitative and quantitative data to show the areas small businesses are struggling in. In the current climate, it's extremely important."
Do you have an opinion to share? Submit a Letter to the Editor with your name and suburb at Sunshine Coast News via: news@sunshinecoastnews.com.au
The Victorian and Western Australian governments have introduced targeted support for hotspot-impacted businesses.
The Victorian Government has committed more than $500 million through the Circuit Breaker Business Support Package. The Western Australian Government has established the Small Business Lockdown Assistance Grants program.
The grants are intended to offset some of the direct costs of the lockdown and business closure, such as loss of perishable goods or cancellations.
The CCIQ believes a need exists not only to compensate businesses impacted by lockdowns, but also to provide confidence in what will be offered if more lockdowns occur.