Stressed Sunshine Coast residents have come forward to share their stories of hardship or displacement, saying rental prices are soaring beyond their reach.
Some say they have been forced to rip their children from local schools and move away and others have faced countless rejections and are just days, or weeks, away from being homeless.
This follows a Sunshine Coast News exclusive about a Palmwoods family who have 60 days to leave their rental.
Noosa man Dylan Carroll and his partner Sydney have been desperately looking for a rental in the area since May 2020, and due to health reasons need to be close to public transport.
"We've been applying for properties since May last year with no luck," Mr Carroll said.
"We have been lucky enough that my partner's parents have allowed us to stay for such a long period, although we would really like our own personal space."
Mr Carroll runs his own home services business, cleaning split system air-conditioning units and servicing fire alarms, while his partner works full time in Hastings Street. The young couple have no pets.
"We are looking for a minimum of two bedrooms, unfurnished property around the $500 per week price.
"Close to public transport is a must as my partner doesn't drive due to health reasons."
Across the Sunshine Coast region, rental prices for larger properties can top $1000 per week, while the median rental price ranges from $500 to $800 for rental properties between two and four bedrooms.
A four-bedroom home on George Street, Tewantin, has been listed for $930 per week, while a two-bedroom unit on Edwards Street, Noosaville, is listed for $580 per week.
In Coolum, a four-bedroom Tradewinds Avenue home is listed for $780 per week, while a two-bedroom apartment on Coolum Terrace advertised for $620 per week.
A four-bedroom town house on Karumba Place, Maroochydore was available for $760 and a two-bedroom unit on Aragorn Street for $370 per week.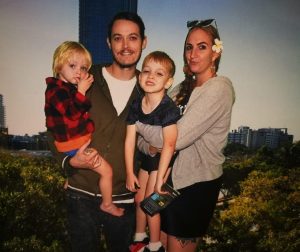 For $600 per week in Nambour, a four-bedroom property was available on Florence Street, while a two-bedroom unit on Webster Road appeared one of the cheapest in the region at $270 per week.
Meanwhile, a four-bedroom home in Dunlop Crescent, Caloundra West, was listed for $580 per week, and a two-bedroom unit on The Esplanade, Bulcock Beach $450.
Other Sunshine Coast residents have felt the strain on rental shortages, and one Coast woman said she was "living in limbo" after renting locally since 2009.
"It's a terrible time for low to middle income earners on the Coast," the mother said.
Do you have an opinion to share? Submit a Letter to the Editor with your name and suburb at Sunshine Coast News via: news@sunshinecoastnews.com.au
"My two kids and I had to leave both school and my job behind and move to an unsafe town where we have no friends or family, so that we didn't end up homeless.
"We feel like we're just living in limbo now, three months later."
Having been on the Coast more than 30 years, a Minyama woman said she faced not having a home within a matter of weeks.
"The rental crisis is beyond devastating.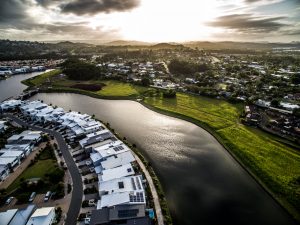 "I have lived on the Coast since 1988 and come July 18 my teenage daughters and myself will become homeless as the owner wants to renovate.
"I've applied for so many rentals to then get an email cancelling my inspection as the place has been tenanted.
"Sadly, I'm having to look to move away from the Coast and all my family and friends.
"My girls will have to change the school they have been at since prep."
One woman from Noosa said "the rental crisis was a joke".
"We have three kids and have been rejected four times without even getting to reference stage because owners are saying that they don't want kids in their family-sized homes."
Other stories include a young Noosa father and his family who have until October to find a new home, a local mother with 11 days to leave her property and another Coast family forced to move into a caravan park.
The crisis has also put a strain on extended family, friends and pets, with adult children being forced to move back in with their parents or pets being separated from their owners.
"We are minding a dog for another family who have been evicted and are living in Airbnb accommodation until they can find a rental," a Tewantin woman said.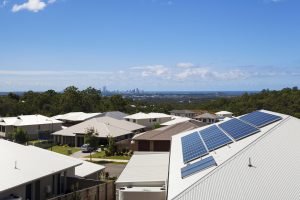 Follow Sunshine Coast News on Facebook.
"Their landlord evicted them because he wanted to increase the rent but did not give them the option of staying and paying more."
Local workplaces are also expected to suffer from the crisis if staff are forced to move.
"There will for sure be a flow-on effect, causing shortages of staff in childcare, hospitality and the hospital/health sector," a Coast woman said.
"Wages are not keeping up with these rapid rent rises. We will lose valuable skilled workers as they are forced to relocate."
Help us deliver more stories by subscribing to our free daily news feed: Go to SUBSCRIBE at top of this article to register.
To alleviate the issue, some locals have suggested rentals be offered to locals first, or a vacancy tax for properties siting empty night after night.
"Rentals should go to locals first," one Noosa man said.
"Private renters and local real estate need to help support us locals.
"I know of so many that are being given to people that are new moving here."