While some dog breeds come in and out of fashion, there's one that will always be an Aussie favourite.
Australian cattle dogs, or blue heelers as they are commonly known, have remained consistently popular over the past 10 years, with the 'working dog' considered archetypically Australian.
After buying their first home in 2020, young Cooroy couple Madie Mercer and Mitch Fredricks knew the next step was owning a dog of their own, and Ozzy, the aptly-named Blue Heeler puppy, has quickly become an irreplaceable part of their lives since they brought him home in February.
"We wanted a loyal, protective dog that would keep us busy," Ms Mercer said.
"We also live on a quarter of acre so we wanted a dog that can have lots of room to run."
Having grown up with animals themselves, the couple knew they needed to do their research to find the best dog for their Aussie lifestyle.
"Mitch has grown up around cattle dogs and bigger dogs.
"We did a lot of research into the breed and knew that he would be the one."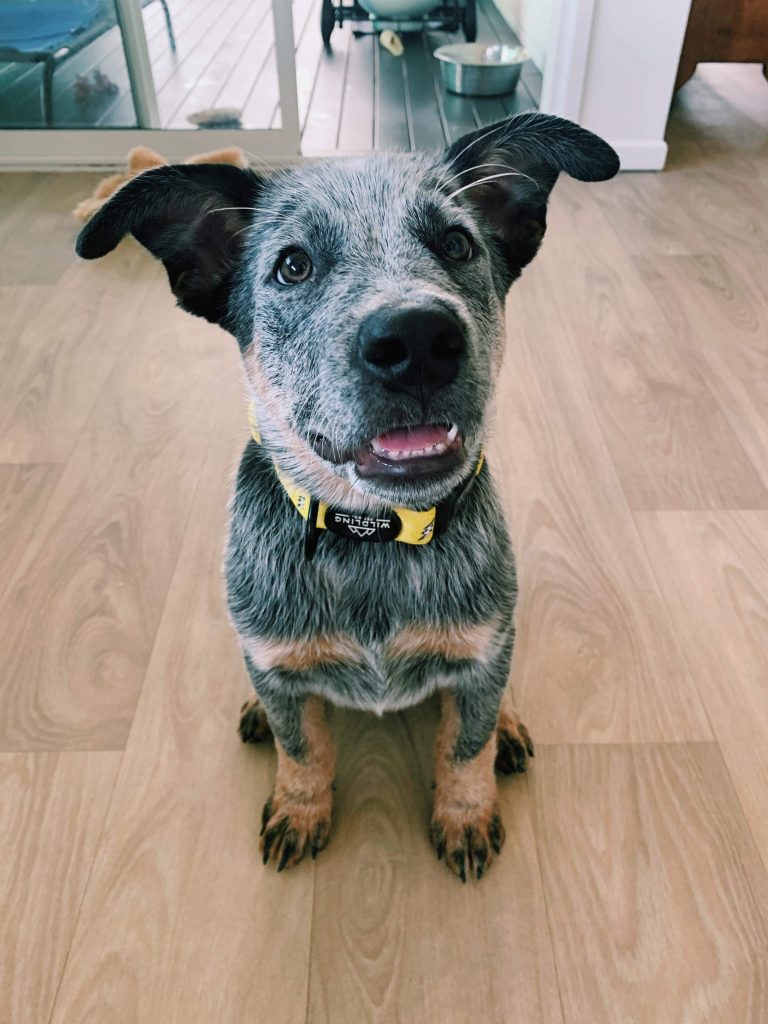 Ms Mercer said it took some time for them to finally find Ozzy, due to an increase in puppy purchases due to the COVID pandemic and wanting to make sure they made a responsible puppy purchase.
"We like to say Ozzy found us," she said.
"With the growing number of dogs in demand over COVID it took a while to find the right one and most of the breeds we looked at were a little out of our price range or had no puppies available."
Nearly six months old, Ozzy is a bundle of energy, loves long walks and swimming and has fit right into the couple's routine.
Do you have a special breed of pet that would make a good story to share: email us via news@sunshinecoastnews.com.au
"I love his endless energy," Ms Mercer said.
"He fits right in. I'm a registered nurse so do shift work, but on my day off, I'm able to take him to the park or down the river.
"Mitch is an electrician, so we are able to take him for a walk most afternoons as well.
"Ozzy loves the water. I don't think we can walk past a swim spot without him barking and getting excited.
Follow Sunshine Coast News on Facebook.
"He even has a kids shell pool for summer, it's a total game changer."
Ozzy recently graduated puppy school, something Ms Mercer believed was important for all dog owners to consider.
"Ozzy started puppy school at 12 weeks and is now still doing ongoing training to this day.
"It makes all the difference, definitely worth the money if you are thinking about it."
Join an independent local news revolution by subscribing to our free daily news feed: Go to SUBSCRIBE at top of this article to register.
Blue heeler pups can cost between $1000 and $1500.
Ms Mercer said it cost about $150 per month to cover all expenses for Ozzy.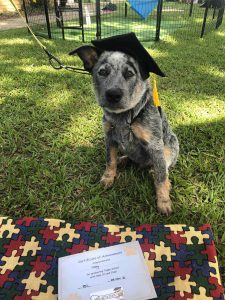 With dog popularity soaring, it is estimated there are 4.8 million dogs in Australia.
Latest figures from the Australian National Kennel Council have named Labrador retrievers, golden retrievers, German shepherds, border collies and pure-bred French bulldogs as the top five breeds in Australia.
Many pure bred dogs can range from $2000 to $11,000. The five most expensive pure bred puppies in Australia at the moment are the Tibetan Mastiff, French and English bulldogs, lowchens and the Samoyed.