Two Sunshine Coast projects have been recognised among the state's finest spaces, at the Queensland Landscape Architecture Awards.
The Kawana Waters State College Prep Play Space was presented with the Award for Play Spaces, while the Caloundra Main Street Urban Revitalisation received the Award for Urban Design and Regional Achievement Award.
The play space was the creation of leading Sunshine Coast firm Greenedge Design, while the main street project was led by Sunshine Coast Council.
The Australian Institute of Landscape Architects (AILA) revealed the winners on Thursday night, acknowledging the most significant of work for advancement in landscape architecture.
AILA presented 21 awards across 14 categories, highlighting projects that connected with the outdoors, featured play through discovery, enacted outstanding community engagement, and delivered sustainable place-based design solutions for future generations.
The Kawana Waters State College Prep Play Space was commended for for getting 'back to basics'.
"Bespoke timber play structures that work with the concept of risky play are central to this play space which has been developed in consultation with staff and students," the awards jury citation said.
"This is play in a natural setting and a space that gets back to basics in the way children enjoy recreation including the opportunity to swing, climb and jump.
"Contrasting quiet spaces and experiential elements are also incorporated.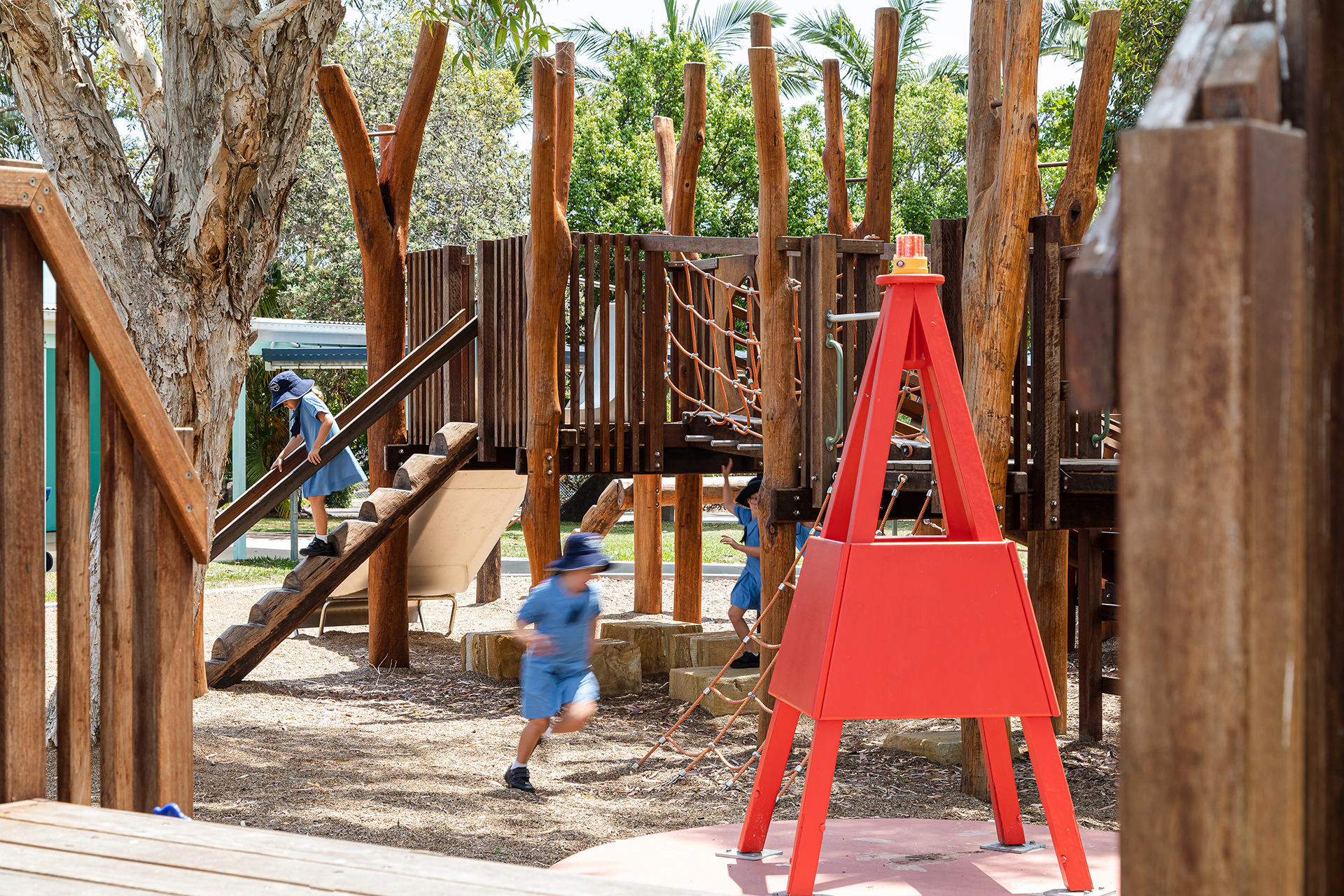 "Where activity is encouraged it is designed to stimulate creativity and naturally develop known physical weaknesses in children of this age group.
"Rich, intelligently incorporated recycled timber imbued with a sense of discovery and movement resides throughout.
"This award also commends the design team's continued engagement with the construction team and fabricators throughout the project to deliver a well executed project.
"A post occupancy evaluation has been undertaken adding further value to this work by making it a piece of research to be reflected in future projects."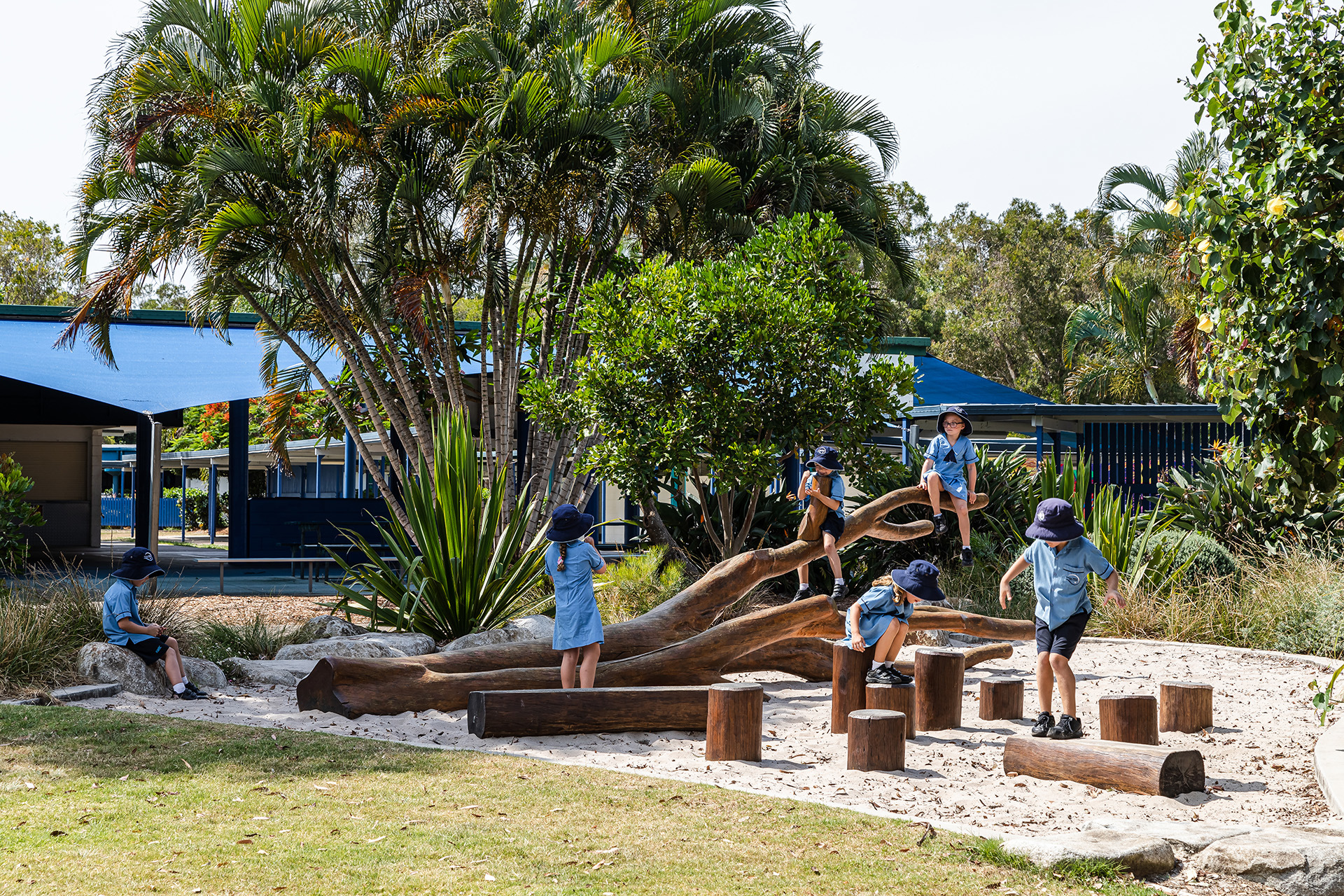 The Caloundra Main Street Urban Revitalisation was praised for helping to reinvigorate the local economy.
"This main street revitalisation responds to the obvious need to rejuvenate and reinvigorate the local economy and is a timely response to the swelling populations throughout Caloundra," the citation said.
"Preservation of the iconic figs was dealt with appropriately and successfully and are the obvious true heroes of this re-energised precinct.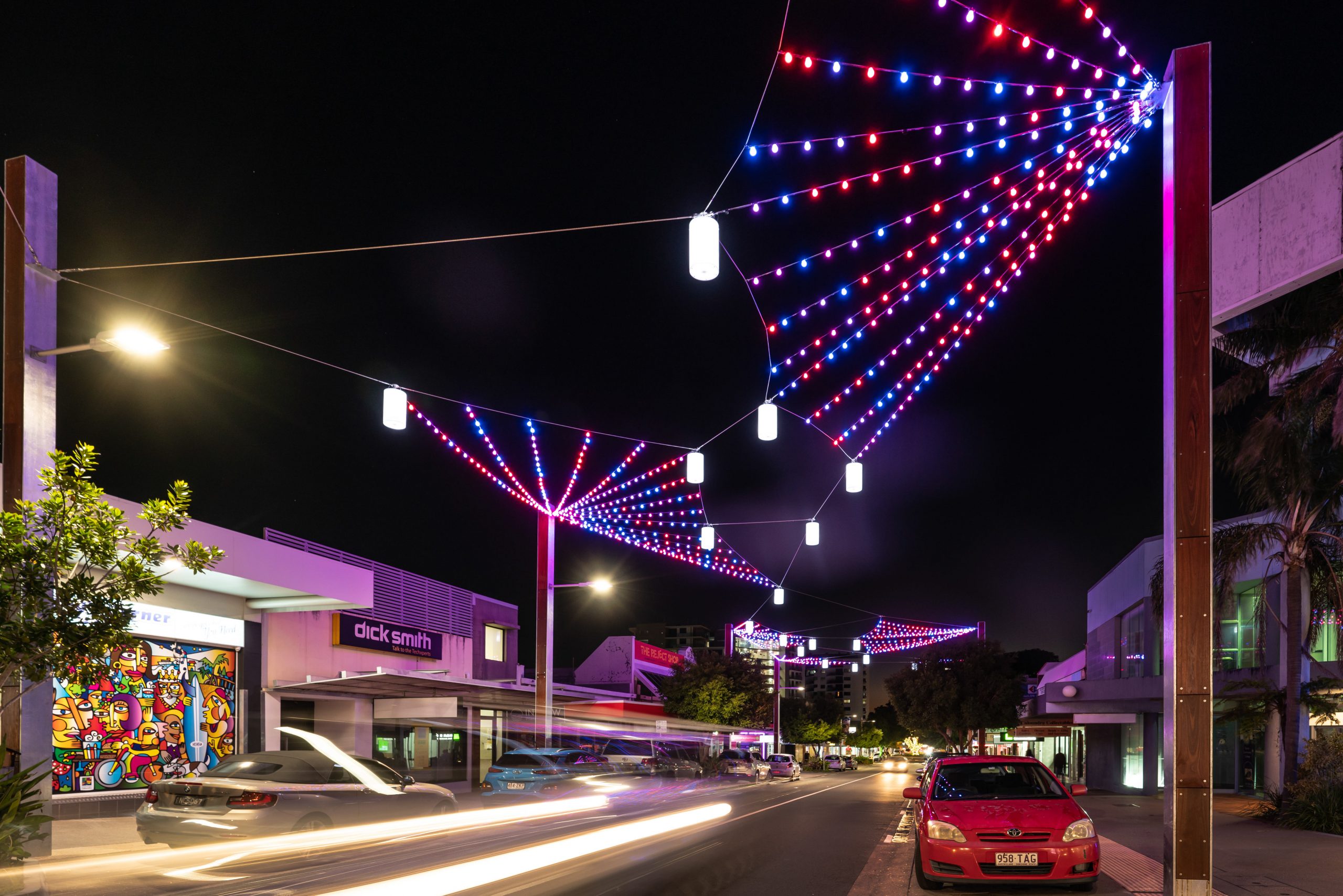 "The increase in street greening, as well as the provision of respite areas, night activation and furniture represent a step in the right direction of activating pedestrian space, creating unique off-street destinations, and reclaiming space from vehicles.
"The development of 'Australia's first Business Continuity Guide' demonstrates that the designers listened to the communities' concerns around the project and addressed them in a real way. Additionally, the participation of school students in the project will aid in community ownership and stewardship over the street into the future.
"The placemaking and activation events that continue along the new main street are evidence of the success of this project and designers should be proud."
Awards Jury Chair Lauren Newton applauded Queensland's landscape architects for their commitment to generating opportunities and connections across the state.
"In true Queenslander spirit, we are embracing the difficulties we face together by re-connecting with our neighbours, discovering places in our own backyard and remaining optimistic for a better tomorrow," she said.
"Over the past 12 months, Landscape Architects have been reminded of the undeniable importance of green space, by seeing our community's appreciation for the outdoors, as together we are drawn to our local parks and streets to exercise, to connect, or simply to get some fresh air.
"Inspired by creating places that consider the broader environment, Queensland landscape architects are striving to deliver strategic design solutions that influence the overall community lifestyle.
"We've truly seen how the collective imaginations of landscape architects are shaping a bright and healthy future."
Follow Sunshine Coast News on Facebook.
AILA Queensland received a record number of 81 submissions from a high calibre of landscape architects showcasing exceptional design throughout the state and industry.
This year the spotlight was on the state's regional cities and towns with 11 regional projects taking out awards.
AILA Queensland President David Uhlmann said the awards recipients demonstrated a commitment to communities in their response to the needs of an increasingly growing population, creating natural and built form environments which prioritised the community's health.
"The last 12 months have seen an increasing spotlight on the quality and quantity of our public realm. Cities around the world have been re-assessing the allocation of public space in response to changing use patterns necessitated by COVID-19," Mr Uhlmann said.
Help keep independent and fair Sunshine Coast news coming by subscribing to our free daily news feed. All it requires is your name and email. See SUBSCRIBE at the top of this article.
"Many of the projects showcased in our awards programme this year show the lead role that Landscape Architects have in designing these places for people. From urban town centres to laneways, parks and playgrounds, from rehabilitated creek corridors to constructed wetlands, from campus master planning to residential backyards – the broad scope of the work we do is on display.
"This year's winners have set inspiring examples, putting the surrounding community at the forefront of the planning and execution, to create inclusive and liveable spaces that encourage and support human interaction even during the toughest of times.
"Collectively, recipients stood out as exceptional places which preserved environmental and historic landmarks, restored neglected urban nodes and provided spaces that bring communities together."
AILA Queensland Award of Excellence and Landscape Architecture Award winners gain automatic entry into National AILA Awards, to be held later this year, followed by the International Landscape Architecture Festival.