Patients languishing in pain on lengthy waiting lists at Sunshine Coast University Hospital (SCUH) are getting the life-changing public surgery they need within weeks by opting to go to Brisbane.
Off work and bed-bound with debilitating nerve pain, Dave Hawkins was told he would have to wait 27 months for orthopaedic surgery at SCUH, but only four weeks at Brisbane's Mater.
Mr Hawkins has been suffering since Easter Monday with 'radiculopathy' — a pinching of the nerve root in the spine which renders him unable to move around without "electric" jolts of pain.
But SCUH relegated him to a less urgent Category 3. He was told he would have to put up with the excruciating condition for more than two years before he could get the necessary surgery.
However, as a public patient at Brisbane's Mater Hospital, which prioritised him as a more urgent Category 2, he was told it would only be a four-week wait after seeing the surgeon. He has secured an appointment for July 14.
Mr Hawkins said his GP had sent referrals to both hospitals because the doctor was aware of the extreme wait times at SCUH and was urging his patients to pursue the Mater as a quicker alternative.
There were 4227 patients on the SCUH waiting list for elective surgery in the Oct-Nov-Dec quarter and most of them had been classified as less urgent Category 3 (2798).
Category 3 should include conditions with "minimal or no pain, dysfunction or disability, which is unlikely to get worse quickly" and patients should have surgery within 365 days of being added to the list.
Only 272 were listed as Category 1 while 1156 were considered Category 2 which is a "condition causing some pain, dysfunction or disability, but is not likely to get worse quickly or become an emergency".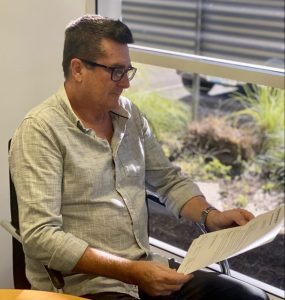 A spokesperson for the Sunshine Coast Hospital and Health Service said as at May 1, 2021, the average wait time for elective orthopaedic surgery across all categories was 152 days.
Mr Hawkins said it was unbelievable that his pain, which was so bad he could not work or function normally, had been lumped in as Category 3 and he suspected many other patients had been wrongly down-listed to make the numbers look better.
Do you have a story about wait times that you want to share? Contact us via email: news@sunshinecoastnews.com.au
"I can't surf, I can't exercise and now I can't even play the guitar," said the property advertising manager who plays music gigs on the side.
"If I get up and about, within an hour I'm in pain with pain shooting down my arm and all I can do is lie down and wait until it recovers and go again.
"Sitting, standing and walking must compress it so I'm pretty much lying flat with my arm out.
"I'm on nerve-blockers but you can't drive on those and sometimes they knock you out so I take them in the afternoon otherwise you can lose the whole day."
Stay on top of local stories and join an independent news revolution by registering to receive our free daily news bulletin: Go to SUBSCRIBE at top of this article
It's not the first time that Mr Hawkins has felt anguish on a SCUH waiting list with a painful physical problem that could not be fixed without surgery.
For 1.5 years he waited for hip surgery, as his left hip socket ground with bone on bone and was told it would be another 1.5 years after that.
"I wouldn't make it," he said, explaining that prompted his decision to pay $20,000 (drawn from his super) for life-changing surgery at Sunshine Coast University Private Hospital which was done 11 days later.
"Twice now I've been through this."
Local Medical Association president Dr Roger Faint said he was "shocked" that one patient could be ranked in two different categories at different hospitals.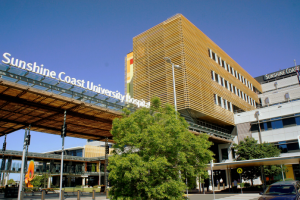 "It should be the same category whichever hospital you are at. It makes a mockery of the grading system if it is open to interpretation," Dr Faint said.
Dr Faint said the region's growth spurt had impacted SCUH to the point there were bed blockages, long waiting lists, full theatres and public patients being sent to private doctors.
Some of his own patients, such as young labourers who required orthopaedic surgery, were in pain and unable to work because of hospital backlogs, he said.
Do you have an opinion to share? Submit a Letter to the Editor with your name and suburb at Sunshine Coast News via: news@sunshinecoastnews.com.au
A Sunshine Coast Hospital and Health Service spokesperson said demand for elective surgeries had been increasing each year.
In December, the service received a share of the Queensland Government's $250 million funding to clear the elective surgery backlog created by COVID-19 and it had made a "significant impact on waiting lists".
"Since November 2020, additional elective orthopaedic sessions have been conducted at Nambour General Hospital enabling more of the complex surgeries to be performed at Sunshine Coast University Hospital," said the spokesperson.
"The number of elective orthopaedic surgeries performed at Nambour has increased by more than 34 per cent.
SCUH's hospital performance data shows the number of orthopaedic patients treated fell 23.8 per cent in the Oct-Nov-Dec quarter.
There were 940 orthopaedic patients waiting for surgery, the third-highest of all the surgical disciplines after ear, nose and throat (1204) and general surgery (1066).
Of the orthopaedic patients on the list, 78 who were ready for surgery waited longer than the clinically recommended time.
Mr Hawkins, who is usually energetic and effervescent, said the long and painful wait for hip surgery had been so demoralising it had left him needing anti-depression medication.
After finally digging in his super for private hip surgery and thinking his health was back on track, the recent nerve problem was gutting.
"Telling me it's going to take 27 months, they may as well not bother lying to me and just say it's never going to happen," he said.
"All I want is for someone to fix me up and get me back to work."