A dreamy Mooloolaba waterfront property with room for "a very big boat'', five luxury cars and 1500 bottles of fine wine has smashed all sales records for the area.
A Brisbane businessman secured 33 Carwoola Crescent for a whopping $7.3 million, just days before it was to go to auction.
Loren Wimhurst and Richard Scrivener of Next Property Group had run a comprehensive five-week marketing campaign that attracted multiple offers.
Ms Wimhurst said the winning buyer had been determined to purchase the prized property (pictured below) before auction.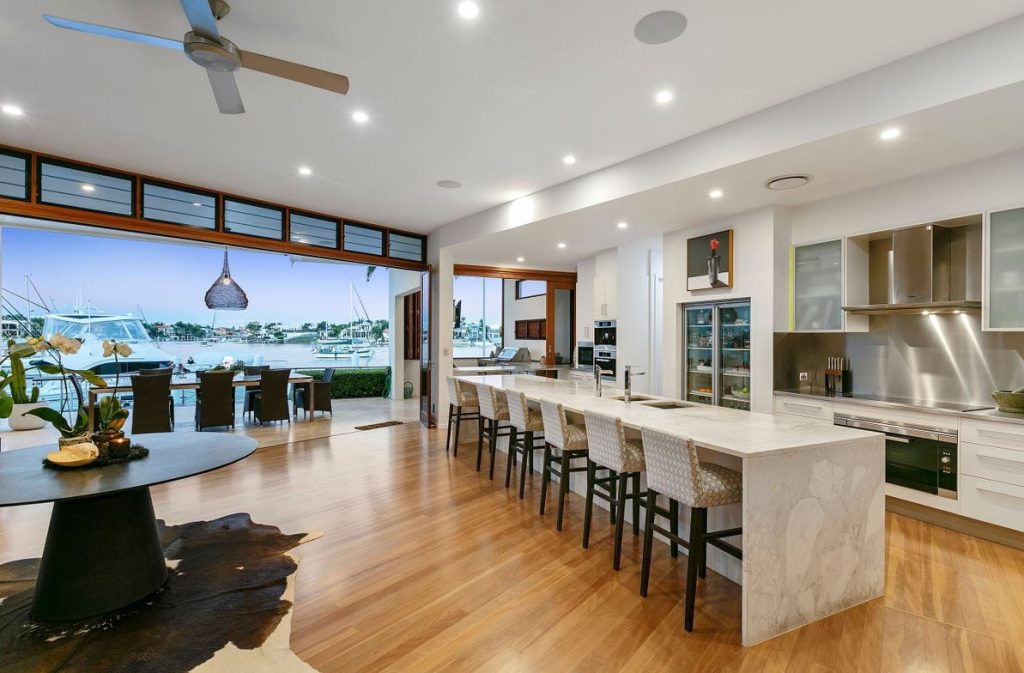 She said it could have fetched even more on the day, but both seller and buyer were very happy with the outcome.
"There was considerable interest during the campaign due to the rarity of the block with its north-easterly aspect and the beautiful home.
"At $7.3m it was the highest waterfront sale on record for Mooloolaba and the surrounding area, including Minyama and Buddina.''
The home has 27m of Mooloolah River frontage and a 19m pontoon, which was a large part of the attraction to the buyer.
"He has a very big boat, so it will be perfect,'' Ms Wimhurst said.
"The home looks straight at Mooloolaba and because of its fan shape, the block gives great privacy.
"The home is 10 years old and has a very clever floor plan, which is still very relevant. It's a stunning property.''
The buyers are businesspeople aged in their 50s.
Ms Wimhurst said there was huge interest from locals, and people from Brisbane, Melbourne and Sydney.
However, she said locals and Brisbane people who visited the Coast often, were the most passionate about the area and appreciated its appeal and value.
Ms Wimhurst had sold the sellers an "old dump'' on the block in the early 2000s for $1.77m, which was considered a hefty price at the time.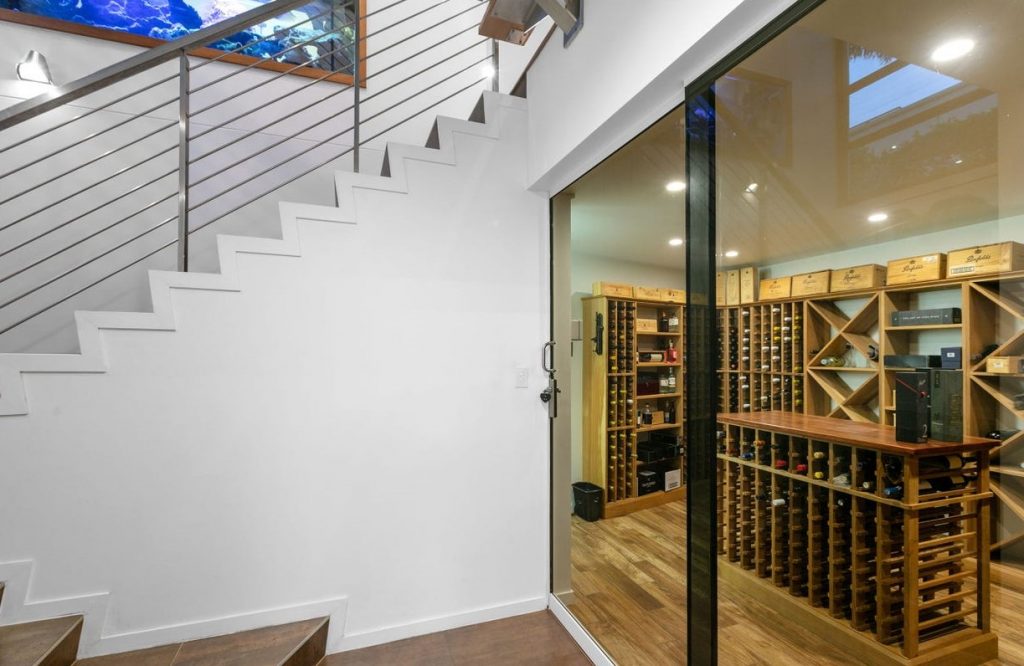 They had lived in it to get a feel of the aspect and then bulldozed the older house and engaged the respected Warren Coe to design them something special that would be in keeping with the waterfront site.
The property has four bedrooms, two home offices, a spectacular 1500-bottle wine cellar, underground car park, home theatre and 504 sqm under roof.
After parting with their dream home, the sellers are staying in the area and moving into a penthouse.
Like stories that inform, connect and celebrate the Sunshine Coast? So do we. Join an independent local news revolution by subscribing to our free daily news feed: Go to SUBSCRIBE at top of this article to register