They have survived their own life-threatening eating disorders. Now these two cheerful faces will help participants at Australia's first dedicated residential treatment facility on their own path to recovery.
Recovery navigator Laura Zuber and lead nurse Serena Riley will be on hand as Mooloolah Valley's 13-bed Wandi Nerida complex, which is owned and operated by the Butterfly Foundation, is officially opened.
They are among the 30% of staff on-site who are living proof that recovery from eating disorders (ED) is possible.
This tranquil, 10ha property is the first of seven purpose-built residential treatment facilities, established as part of $63 million in Federal Government funding.
The $2.5 million complex aims to act as a much-needed bridge between hospital admission and outpatient care, operating under the Butterfly Foundation Residential Eating Disorders Treatment (B-FREEDT) Model.
Its first intake of participants, who will be aged 16 and over, is on July 12, under the guidance of around-the-clock nursing staff and a multi-disciplinary team of dietitians, recovery navigators, psychologists and medical practitioners.
Among the array of extra treatments offered will be equine-assisted psychotherapy, permaculture, music and art therapy.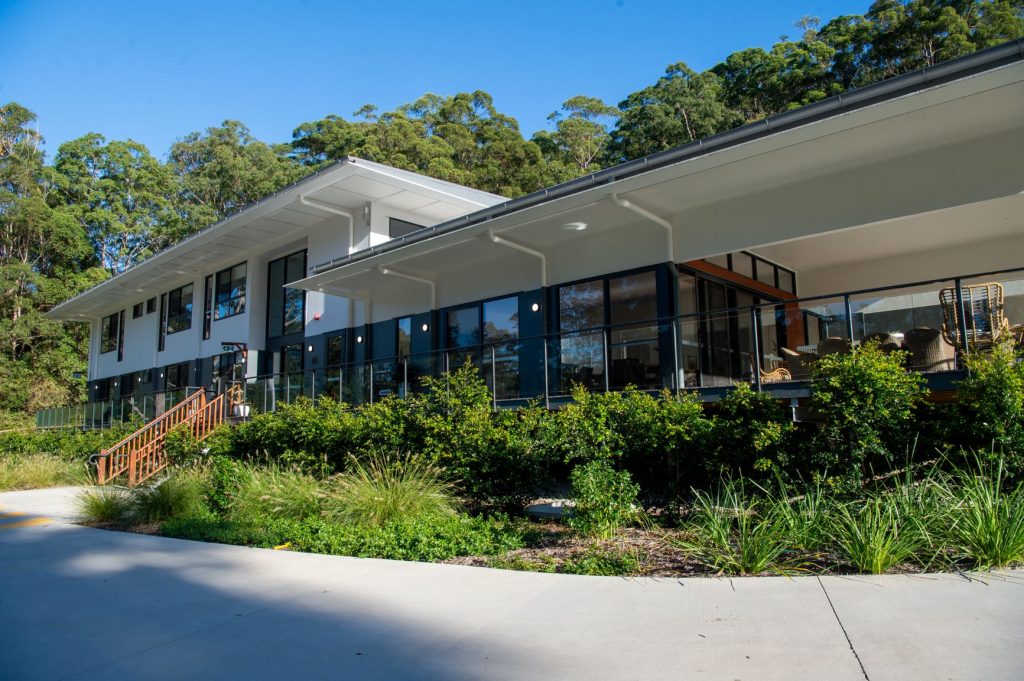 Laura, who had anorexia nervosa for about five years, knows that connecting with someone with lived experience at Wandi Nerida will go a long way to helping participants change their mindset around their relationship with food and overcome the ED beast.
"It's good role modelling to show that recovery is possible, give them hope and then demonstrate how somebody who has recovered would live," she said before a morning staff meeting on-site Monday.
"(Anorexia) was my best friend for a very long time.
"I didn't know what my identity was without that ED. I had to work on my own identity, break down toxic thoughts, deal with the traumas. Speak to my family and friends. Be honest with myself.
"The food was such a small part of it (recovery). It was all working on myself, my family, my history – things I'd suppressed.
"My body was the language or the words that I didn't know how to speak."
Brisbane-based Laura, who also works for Eating Disorders Queensland, was living in the United Kingdom when she realised "there was something not right" with her eating habits and she knew she needed help.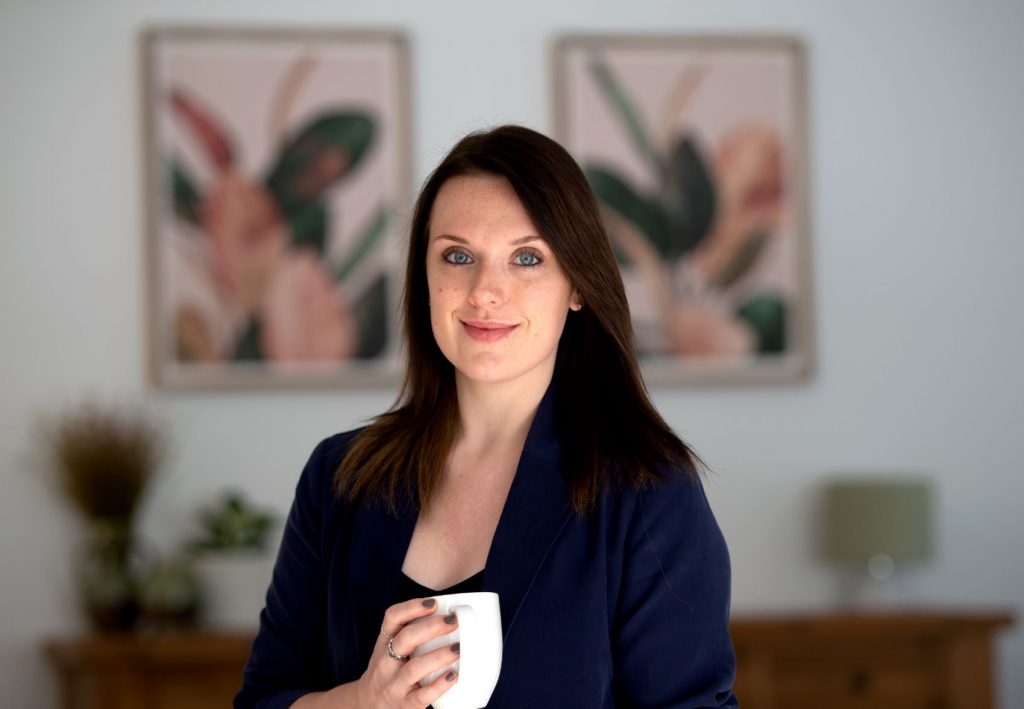 "When I Initially went for help, I was told I wasn't thin enough," she said.
"It took me a few years to get to that point where I wanted to get help. When I went for help, they (medical advisors) said my BMI wasn't low enough.
"By the time I was deemed sick enough in their opinion, I'd been on the treatment waiting list for months and months and months."
It took six months for her diagnosis, another six months before she was eligible for therapy or support.
Laura said her recovery was an ongoing journey across the next three years.
Her breaking point – and subsequent breakthrough – came in the first year of treatment.
"That first year was horrendous – far worse than the eating disorder," she said.
"The first year was the hardest year of my life, probably, where I almost forced my recovery because I knew that I wanted to live without an eating disorder. Even though I didn't think recovery was possible, I just knew I had to try because it couldn't be as bad as living with the ED."
Serena admits to having an eating disorder from the age of 10 for nearly a decade.
It started with a group diet she went on with her mother, her mother's friends and their daughters, then soon progressed towards a merry-go-round of weighing, measuring, planning and restricting food intake.
"I got my first treatment when I was 19," she said.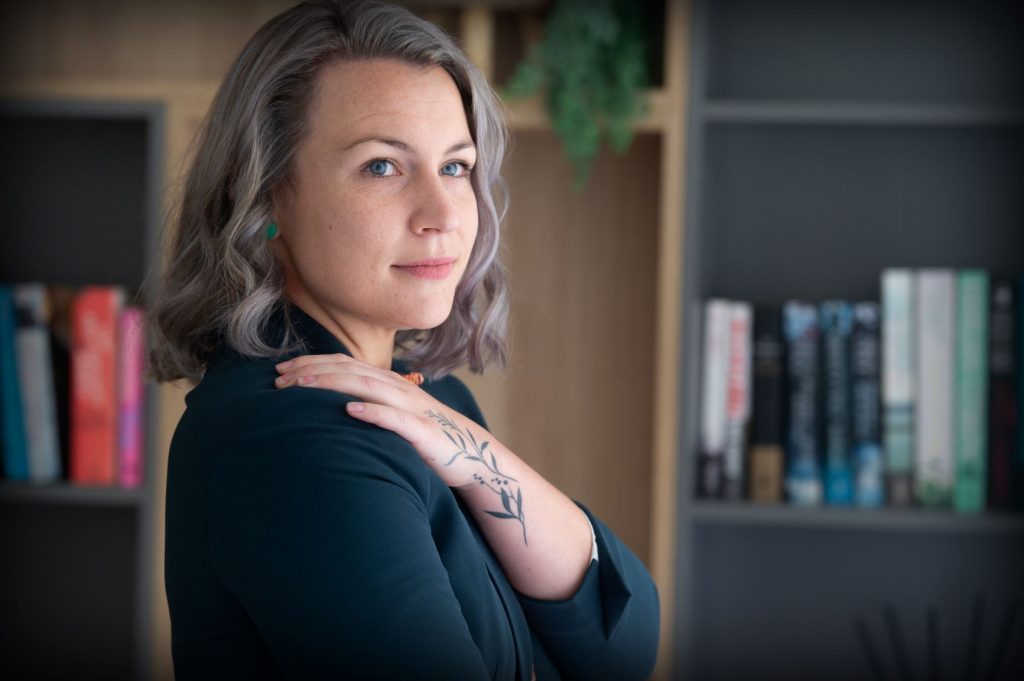 "It was a long time before I could think back to living without it.
"It didn't seem like an actual possibility to be recovered, even though people were saying it.
"I reached the point of asking for help and telling my mum I had an ED.
"We looked and looked and looked and found nothing (residential care) in Australia. There was very little recovery centres or support here.
"That actually pushed me to a point where I ended up overdosing because I couldn't find any help, even though I had reached a point of being brave enough to ask for it.
"The alternative felt like it was just living with an eating disorder for the rest of my life. That wasn't something I wanted to do."
Serena said the community needed to realise stereotypes of skeletal frames only told a small part of the eating disorder problem.
"(ED) can look very different, depending on your own experience and what eating disorder you have," she said.
"Anorexia nervosa often does look skeletal and that's something you can see with your eyes.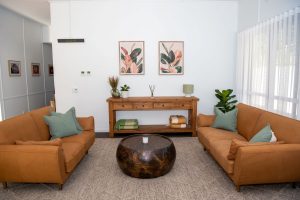 "However, with conditions like bulimia, binge-eating disorder and a few of the other ones, quite often you actually look normal weight – if not a little bit overweight.
"And that was my story. I didn't ever drop below 20BMI. I didn't drop into that underweight category.
"I was technically always in that normal range but the reality was that I had an ED for nearly 10 years. I had bulimia for six years. I'd thrown up nearly 8000 times.
"To look at me, you wouldn't know."
Serena said that being secretive – keeping your ED from family and friends – was the nature of the mental disease.
"For it to be able to continue, it needs to be secret. At least that's what you believe when you have one.
"At all costs, you keep it secret because it feels like that's what's keeping you alive, even though that's really what's killing you."
Serena said ED patients were most vulnerable to relapse in the first few years.
"It's like anything: you're building up your strength and your resilience against that illness.
"It is possible to unravel in that time particularly, but it is also possible to get a whole lot stronger when you're confronted with difficult things.
"I was pregnant, and I remember it was a little bit tricky: the connection of having morning sickness with a history of bulimia – feeling it was a little bit confusing.
"But the flipside of that was that I didn't let that unhealthy side or unhealthy thoughts that were triggers from those past – thoughts around being sick and purging – influence that present feeling of having morning sickness and being sick for a totally different reason.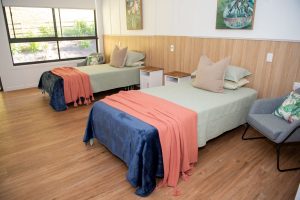 "And instead, that translated into 'No, I'm pregnant and I have a child growing in my tummy and I really need to be well.
"I need to stay strong and let my healthy self be the one that pushes through. And that's exactly what I did. On a whole, being pregnant and having a child – living for that child and for myself and being well – made me even more recovered."
Executive director Jodie Ashworth said that while Laura and Serena were success stories, it was important to remember that only 25% of those one million Australians with ED received treatment.
Isolation brought on by COVID-19 lockdown measures also had seen a 57% per cent spike in demand for ED support via the Butterfly Foundation helpline in the past 12 months.
"There's an element of being ready for help but there also is an element of being able to find the help you need," she said.
Ms Ashworth paid tribute to Coast-based EndED co-founder Mark Forbes' early contribution and advocacy for the establishment of a residential ED facility here.
With two daughters suffering from ED, Mark and Gay opened up their own home to like-minded parents trying to find their way through the mental disease.
"We still would have had it (residential facility) but it wouldn't be on the Sunshine Coast. It wouldn't be a Queensland facility if it wasn't for Mark Forbes," she said.
"Wandi Nerida" is a term gifted by local Elders of the Kabi Kabi nation that means to "gather together to blossom" and Ms Ashworth had no doubt that the property would change lives.
And, as other residential treatment facilities opened, "we'll see Australia join the international leaders offering residential-based care recovery  for eating disorders (ED)".
"Wandi Nerida is collecting and evaluating both the clinical and economic data over a two to three- year period," she said.
"That evaluation has been appointed externally and independently of the Butterfly Foundation.
"That data is what will support the establishment of facilities in every state of Australia.
"The states and territories are at various stages of project development. Most have their steering committees are set up at this stage and Butterfly Foundation is part of those steering committees and offering support."
Ms Ashworth, whose daughter has recovered from bulimia nervosa, said hospitals to date had done a "fabulous job" in trying to correct the medical conditions of people affected by ED and community outpatient treatment and care also were well-established. But a gap existed in the transition between hospital and community care where extra psychological support was needed to make the pathway to recovery easier.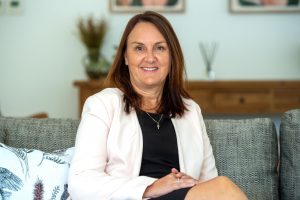 Wandi Nerida aimed to fill that gap.
"Hospitals absolutely save lives but we're hoping to change them (participants' lives) and be able to help make recovery a reality," Ms Ashworth (pictured) said.
"I was reviewing a young girl's intake assessment last night and one of the questions is: do you think Wandi Nerida will make a difference – that it will be able to make a change to her life.
"The score was from nought to 10 and she's 16 years old and she put nought. She cannot see a pathway to recovery at the moment.
"The vision of the organisation is to help make recovery a reality. Our whole strategic plan is built around playing our part for those affected by ED for that total recovery.
"This really is a different approach of 'you can recover; you can be better'."
Wandi Nerida's initial construction cost was $2million, with a further $500,000 for fit-out, furnishings and licensing requirements.
Ms Ashworth's daughter, who did not wish to be named, was one of a group of people with lived experience of ED who offered valuable insight to "triggers" and feedback at various stages of the project.
Their input – from start of construction to decorating – even changed casual chairs from hard wicker, which would be painful for those with little body fat, to soft-padded ones.
"We don't look like it but we're coded and licensed as a private mental health hospital," the 23-year-old said.
"We've done a lot of work for the facility not to smell, look or feel like a hospital.
"It's really beautiful and it's such a nice change from traditional in-patient treatment service where you're in a ward in a city."
The bright young woman also was instrumental in ensuring participants would relinquish their mobile phones on arrival (with access to 30 minutes of calls to anyone on their approved support list daily).
"In terms of constant access to mobile devices, it's a no-no, simply because they can access (ED) triggering content," she said.
Help keep independent and fair Sunshine Coast news coming by subscribing to our free daily news feed. All it requires is your name and email. See SUBSCRIBE at the top of this article 
"For someone like me, I was very adamant I didn't want people to have access to social media because I downloaded and bought my eating disorder on the internet.
"That's where I got it. That's where I was enabled. That's where it was encouraged."
If you or someone you know is struggling, called Lifeline on 13 11 14.
If you need help with eating disorders, call the free Butterfly National helpline on 1800 ED HOPE (1800 33 4673).