A run-down brick house in desperate need of a reno was snatched in just 90 seconds after ferocious bidding at one of this week's auctions, while another had intense non-stop bidding for 45 minutes.
Rob Whiting from C21 on Duporth, with his classic 'Tradies Alert' headline, gathered most segments of the market with the sale of 93 Palm Drive, Mooloolaba.
The now entry-level home had been an investment property for the past 20 years and was looking as you'd expect after such a long stint on the rental market.
Buyers in the market viewed the property as a knockdown or full refurb opportunity for the new owners.
Bidding kicked off circa $600,000 and within seconds exploded in ten and twenty thousands until just 90 seconds later the hammer fell for an eye-watering $870,000. The ecstatic sellers said  'after 20 years, it was all worth it'.
At the other end of the bidding scale was the sale of 6/26 Noosa Drive, Noosa Heads.
The rarely offered, two-bedroom, Noosa hill apartment (pictured below) was the mirror image of the most recent comparable sale next door, which sold only 10 months ago for $801,000.
Fast forward back to Friday 2pm last week and we were out of the gates not knowing we were about to embark on an intense, marathon 45-minute public negotiation.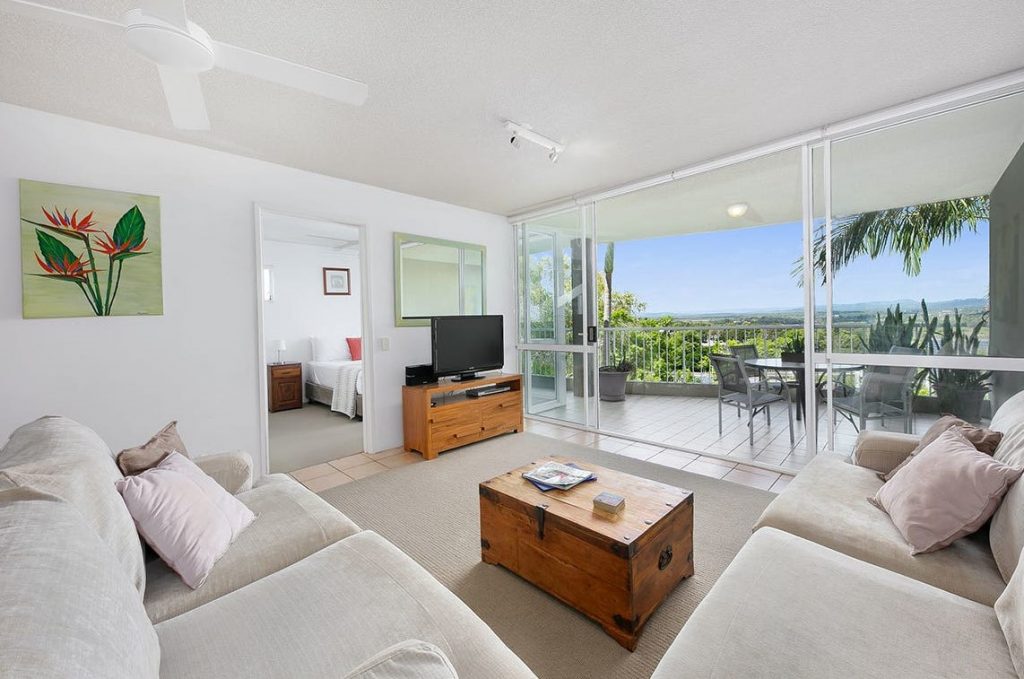 With a modest but well qualified crowd in attendance, the bidding rolled around the room between three dominant parties. Back and forth, back and forth. One spectator even went for a swim and when he returned we were still battling it out.
Eventually, the under bidders conceded and the property was sold for $1,135,000, continuing the auction success of Chris Miller from Tom Offermann Real Estate.
Like stories about property? Help us deliver more by registering for our free daily news feed. All it requires is your name and email. See SUBSCRIBE at the top of this article 
Proving there's no longer a traditional day and time for auctions, the team at Nichol & Young had the Friday 9am slot for 18 Banksia Avenue, Coolum Beach (below).
With 60 plus in attendance and close to 20 registered bidders, we were blown away with the an impressive turnout.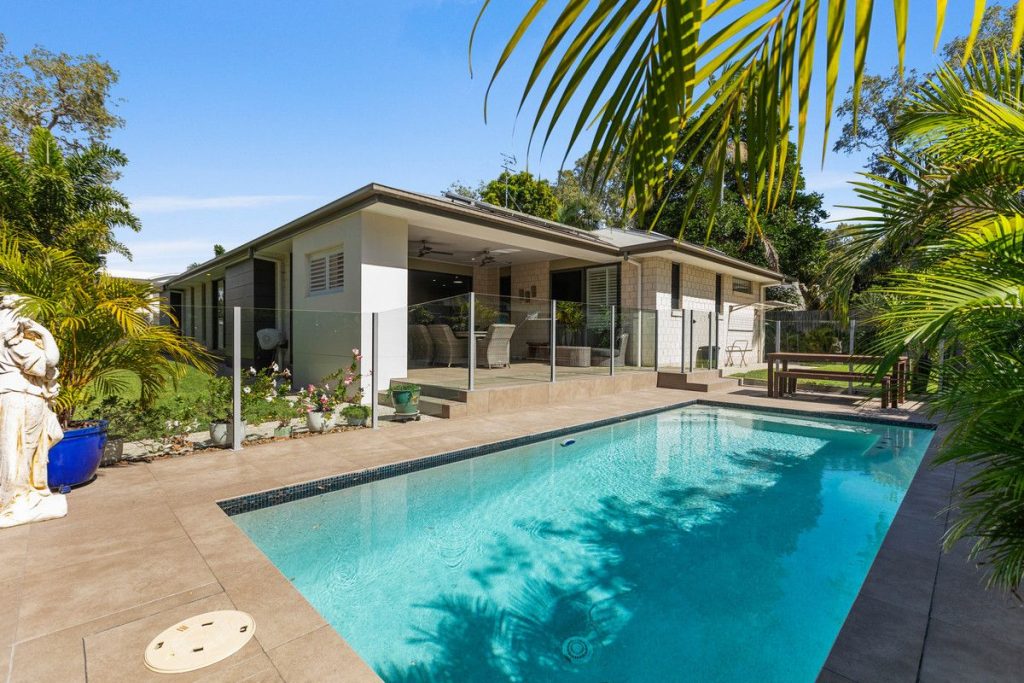 With increments no less than $25k, bids came in thick and fast until the last person stood their ground at $1,525,000, which won the day. Feedback from the buyers was they loved being able to get to more auctions during the week, so their weekends were free.
The team at Hinternoosa headed east on Saturday for the sale of 46 Cooran Court, Noosa Sound.
It is a high-quality single level, spacious and wonderfully refurbished home with a nine-metre water frontage.
Bidding kicked off at a respectable $4.6m followed by a smaller $25k rise then $75k and away the buyers went, holding their same bidding strategy all the away to the eventual price of $5,350,000.
Another excellent result was 31 Cuba Court, Kawana Island, which was sold by the team at Amber Werchon Property for $1,150,000.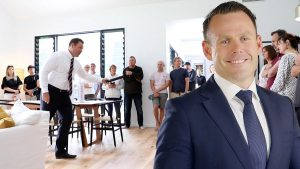 Gordon Macdonald, founder of The Auction Group, has been calling auctions on the Coast for more than a decade after an earlier career in real estate sales. His  auction wrap-up for sunshinecoastnews.com.au each Monday is compulsory reading for anyone interested in the hottest sales and latest tales from the property frontline.
AUCTION ACTION:
6/15 Edward Street, Alexandra Headland
SOLD PRIOR FOR $1,000,000 / 3 bed, 2 bath, 2 car
Define Property, Ross Cattle
6/42 Maloja Avenue, Caloundra
SOLD FOR $850,000 / 3 bed, 2 bath, 1 car
Coastal Property Co, Jake Mackay
50 Palm Drive, Mooloolaba
SOLD $1,420,000 / 3 bed, 3 bath, 2 car
Ray White Maroochydore, Mandy Leahy
96 Yandina Coolum Road, Coolum Beach
SOLD PRIOR FOR $990,000 / 4 bed, 2 bath, 5 car
Define Property, Amanda Morton
6 Sawreys Road, Forest Glen
SOLD FOR $2,050,000 / 6 bed, 4 bath, 5 car
Ray White Nambour, Peter Chant, Matt O'Grady
2-6 Greenwood close, Buderim
Under negotiation / 5 bed, 3 bath, 9 car
Ray White Buderim, Lloyd Edwards, Jake Loiero
60 Cedarton Drive, Cedarton
Passed in / 4 bed, 2 bath, 4 car
Young Property Group, Greg Young
6 Magpie Street, Nambour
SOLD FOR $546,000 / 3 bed, 1 bath, 2 car
Ray White Nambour, Michael Scott
222/102 Alexandra Parade, Alexandra Headland
SOLD PRIOR FOR $370,000 / 1 bed, 1 bath, 1 car
Ray White Maroochydore, Pam Thomas, Kylie Bond
448/180 Alexandra Parade, Alexandra Headland
SOLD FOR $615,000 / 3 bed, 3 bath, 2 car
Ray White Maroochydore, Pam Thomas, Kylie Bond
12 Bracken Place, Currimundi
SOLD PRIOR FOR $635,000 / 4 bed, 2 bath, 2 car
Ray White Mooloolaba, Justin Wijaya  
2/20 Akeringa Place, Mooloolaba
SOLD FOR $900,000 / 3 bed, 2 bath, 2 car
Ray White Mooloolaba, Peter King
49 Buna Street, Maroochydore
SOLD FOR $1,485,000 / 4 bed, 2 bath, 2 car
Ray White Maroochydore, Jason Mills