It's a battle of the mega-burbs as the Sunshine Coast's two biggest estates both lay claim to being Australia's "fastest-selling" master-planned estate amid unprecedented housing demand.
Stockland's Aura development and AVID Group's Harmony community at Palmview are both expected to sell out years ahead of their original timelines, meaning population growth on the Coast will occur earlier than expected.
Stockland's outgoing CEO Mark Steinert said Aura was almost 10 years ahead of schedule from when it launched in 2015, which would mean its burgeoning population would reach a peak of 50,000 residents by 2035, rather than 2045.
AVID's Harmony is also running six years ahead of time, which would give the estate of 12,000 eventual residents a completion date of 2025  – in just four years – rather than an estimated 2031, based on the current rate at which blocks are being hoovered up.
Both Stockland and AVID say their communities are the fastest-selling in Australia and have been for the last few years.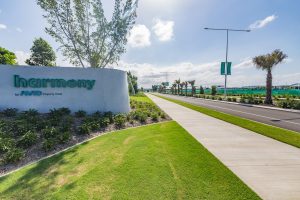 "In four to five years we have sold more than half of Harmony and if this rate of sales continues we would be out of it in the next four years," AVID general manager Queensland Bruce Harper told sunshinecoastnews.com.au.
"That means in five years, the only greenfield development on the Sunshine Coast will be Aura; that will be the only new housing choice (in a major estate)."
Mr Harper said sales data proved Harmony was currently the fast-selling master-planned estate, not only on the Sunshine Coast but across the nation.
In the first three years after Harmony launched in 2016, he said demand had already been higher than expected and the estate had been "selling more during that time than Aura", which currently has 5500 residents.
"Harmony has outsold Aura every year since Harmony commenced," Mr Harper said.
"It's been the fastest-selling estate here on the Sunshine Coast and also the fastest-selling in Australia."
In the 12 months since the Federal Government's Home Builder grants of $25,000 (and later $15,000) came into effect in June 2020, Mr Harper said Harmony had sold 1,000 lots, which was more than double its usual non-COVID sales rate of 300 blocks a year.
"Since June 2020 it was not only the fastest-selling on the Sunshine Coast and Queensland but also the fastest-selling in Australia," he restated.
However, Mr Steinert, from Stockland, has also claimed the title saying Aura has been "the fastest-selling community nationally for the past four to five years".
Stockland Regional Manager QLD Adrian Allen said people were moving to Aura for a lifestyle change and demand had especially grown from interstate buyers hoping to make the most of the current stimulus.
"This is adding to the strong price growth and increased demand for rental properties, which is having an impact on both housing availability, and housing affordability within the region," Mr Allen said.
Stay on top of local news by receiving our FREE daily news feed. Just click SUBSCRIBE at the top of this article
AVID's Mr Harper said it was important for the Sunshine Coast Council and State Government to start planning new greenfield sites to address an existing and looming "shortfall" in land.
The extreme housing demand, triggered by factors including low interest rates, home building stimulus and interstate migration, have forced developers to release blocks to the market years earlier than planned.
But despite AVID's "risky decision" – which paid off – to fast-track land releases during the pandemic while some developers chose not to, Mr Harper said there were still not enough blocks coming through compared to the number of people who were wanting to build.
For example, for the remainder of this financial year, Harmony will have only 100 lots ready for the 400 potential buyers on their books.
Mr Harper said a key "choke" at the moment was the time it was taking to get council approvals, but he said AVID was working closely with the council on the process.
Harmony's shopping precinct is also awaiting approval, which Mr Harper said the developer was keen to get underway.
Mr Harper said the state government's target of 53,700 new dwellings on the Coast to be built as medium-density 'infill' development, such as apartments and townhouses, would not address the housing shortage in the near future.
"Medium-density living in apartments is generational change that is not likely to occur in the next four to five years," he said.
"People are not going to suddenly change their housing preferences which is for detached housing."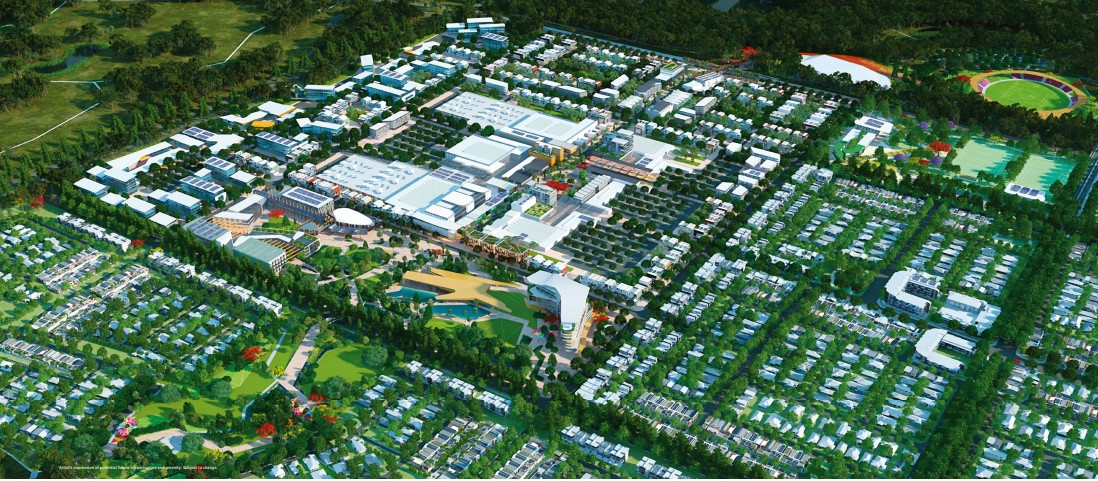 Stockland's Mr Allen said the pace of housing demand was expected to continue beyond 2021, which would increase pressure to "bring forward new development areas across the Sunshine Coast to meet the stronger demand".
Do you have an opinion to share? Submit a Letter to the Editor with your name and suburb at Sunshine Coast News via: news@sunshinecoastnews.com.au
"The increased demand and sustained higher land sales volumes since the launch of Aura highlight the need to identify adequate land supply on the Coast sooner than might have been anticipated," he said.
"To support this population growth, we have worked with Government to invest early in infrastructure, including important transport links, for example the Bells Creek Arterial road is already underway and scheduled for completion late in 2022.
"On completion, Aura is planned to include two business parks, 10 sporting grounds, 25 community facilities, 20 educational facilities, and 700 hectares of conservation areas and parkland."