A yellow submarine is set to blow Sunshine Coast tourism out of the water as it showcases the marine wonders off Mooloolaba from a whole new perspective.
DownUnder Submarines Pty Ltd is making the final touches to a $2 million refit of Australia's first tourist submarine, the $3 million SUBCAT-30, which is sure to be an eye-catching addition to the flotilla of vessels on our coastal waters.
Company founder Andrey Alexeenko, 54, said the first above-surface promotional tours of the Brisbane River would be held in July, before the SUBCAT arrived at its new home, based at Rockliff Seafoods on Mooloolaba Spit, in August.
He is confident underwater tours will be introduced from September for Coast residents and visitors, once further data collection, safety drills with the Mooloolaba Coast Guard, and initial above-surface tourist cruises have been completed.
Help keep independent and fair Sunshine Coast news coming by subscribing to our free daily news feed. All it requires is your name and email. See SUBSCRIBE at the top of this article 
The 65-tonne SUBCAT, which is 19.5m long and 6m wide, is expected to carry 27 passengers, two highly-trained tourist submarine pilots and a customer service host on each dive tour, which will go for an hour and 40 minutes.
Once it has met all federal Australian Maritime Safety Authority and State Government requirements, the sub, which can descend to 30m, will take passengers into a jaw-dropping world of corals, reef life, marine creatures, Old Woman (Mudjimba) Island and possibly the ex-HMAS Brisbane wreck.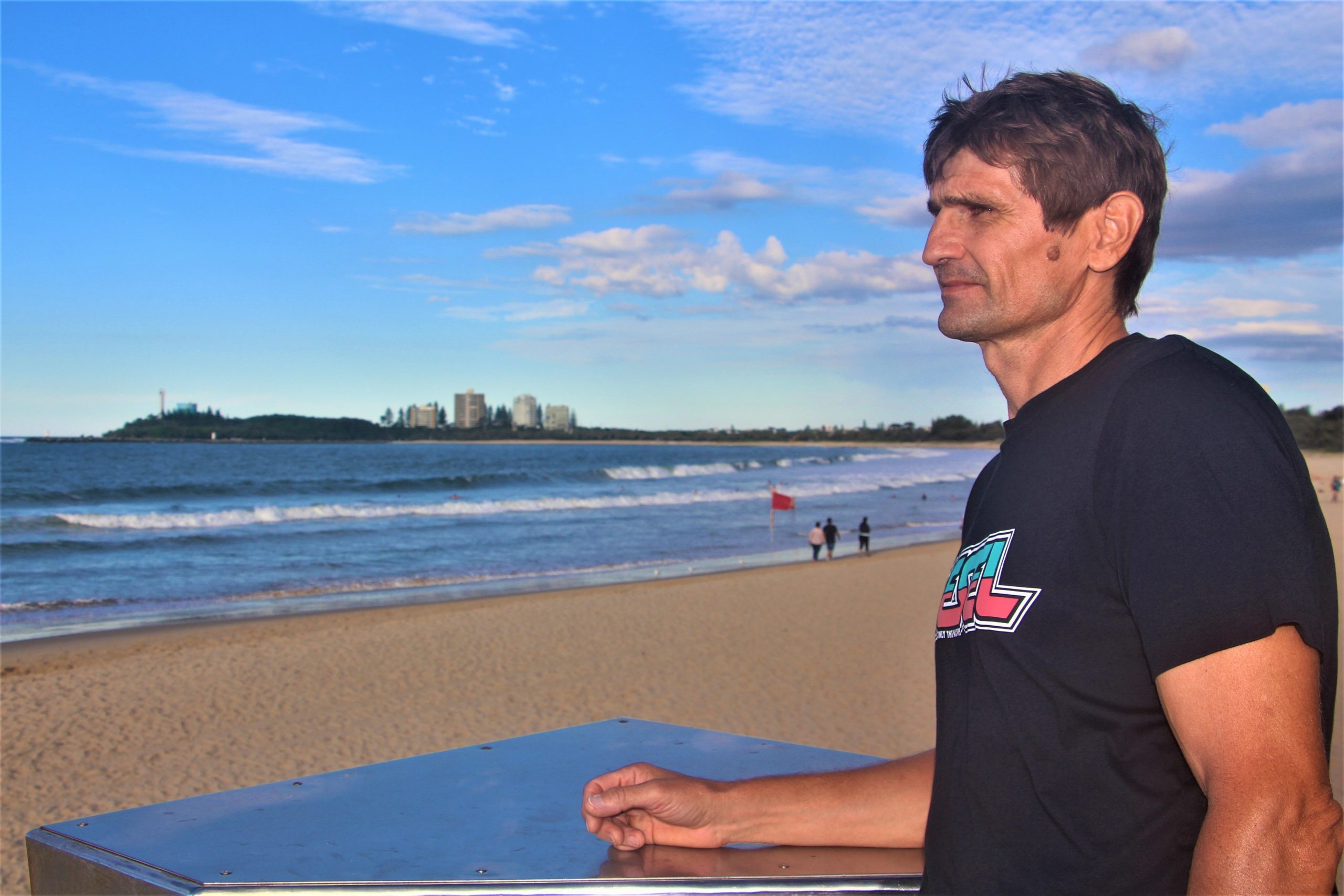 "It is the only type of passenger submersible in the world that is a hybrid submersible," Andrey said.
"It is a vessel and submersible. It can travel on the surface as a normal vessel but when it gets to the diving area, it dives like a submarine."
The SUBCAT-30 has two seating areas at the aft, accessed by flat deck spaces on the sides, and inside a pressure hull the size of a small aircraft cabin. Passengers will only be able to stand up and walk around after the vessel has arrived at the dive site.
The 14 viewports allow comfortable viewing for up to 28 passengers. Each viewport has a video monitor providing a real-time view from four cameras installed on the exterior.
Tourist submarines are non-polluting with battery-powered electric thrusters that emit no hydrocarbons or other effluents. As they have extraordinary manoeuvrability, they can stay a safe distance from coral reefs and marine life.
While passengers can take in a whole new marine world as the vessel travels at a relatively slow speed of 8 nautical miles per hour, the SUBCAT-30 has been designed with the cabin (pressure hull) above the water. That's one major advantage over the relatively few other tourist submarines around the world.
"They (passengers) are on top of the water. Numerous viewports provide a view of what is happening on the surface before and during a dive," Andrey said.
"At the dive site, they actually see the breaking water on the dive and re-floating.
"No other submarines in the world can do that because they have the passenger cabin submerged at all times.
"So those passengers have to negotiate a vertical ladder which takes them below water level and a submersible begins its decent.
"They can't see how the air escapes from the ballast tanks, making water to boil while viewports are disappearing below the surface. Most people are excited just to see that, no matter what's underwater."
Another bonus is SUBCAT's accessibility.
"The main difference from other passenger subs is the horizontal entrance," Andrey said.
"It's not a door, it's a hatch: 1m in diameter. It opens sideways – a round hatch, but it is horizontal not vertical.
"You don't go down (into the hatch), you just step in.
"It allows easy access.
"Even people with disabilities who can make, say, 15 steps with support from the boarding ramp to the hatch, they can attend the dives."
The tourist submarine, which will be piloted by Spanish skippers on Maritime Crew Visas and fly under a Spanish flag, will always have a support vessel to communicate with divers and other boats in the area as well as giving the SUBCAT resurfacing permission.  The surface vessel also will monitor changing weather conditions for the sub.
Once operational, DownUnder Submarines plans to apply for permission to dive in waters around the ex-HMAS Brisbane wreck.
A thirst for adventure
Andrey Alexeenko has always had an adventurous streak, later fuelled by the adrenalin rush of life on the open sea.
The former Russian track and field athlete made a name for himself as a 400m hurdler in the national junior team before competing as an adult at the national finals level.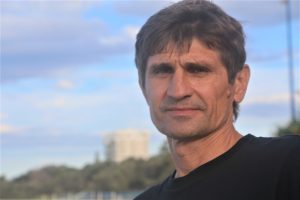 "(The 400m hurdles) is a very complex event," he said.
"It takes around eight years to master."
Hard work and discipline are nothing new to Andrey, who also holds a Bachelor of Education degree.
His philosophy on life is that if you believe something is worth doing, funnel all your energy and effort into it and have faith in your own abilities.
"You just have to be sure you choose the right direction," he said.
Maybe that's why, after his sporting career, he jumped at an opportunity to spend three years in Alaska, working as a crewman on a fishing boat in the notoriously remote and dangerous Bering Sea.
Andrey said the fishing boat could take up to three days to arrive at an area rich in salmon, black cod or halibut, depending on the seasons.
That life experience gave him an affinity with the sea … and a seed was sown.
After migrating to Australia in 1998 and working as a high school teacher, Andrey had been looking for opportunities to expand his growing interest in marine tourism.
As tour operator of his Reef Jet Tours, whale-watching cruises on the Gold Coast went some way towards satisfying his abilities, knowledge, experience and interest.
The idea of a tourist submarine had been germinating since a conversation while driving
Like stories that inform, connect and celebrate the Sunshine Coast? So do we. Join an independent local news revolution by subscribing to our free daily news feed: Go to SUBSCRIBE at top of this article to register
with his wife in mid-2016.
At the time, he had no idea the tourist submarine industry was 35 years old.
He soon learnt that decommissioned submarines could only be used as museums, but that tourist subs had been built and operated around the globe.
Andrey started to put his plan in motion in October 2016 after visiting the Canary Islands, a Spanish archipelago in the Atlantic Ocean, to see two submarines.
He had considered bringing one of them to Australia after a refit in Spain but that turned out to be financially unviable.
It was in the Canary Islands that he met the original design engineer of the SUBCAT-30, Borja Oriol, who has spent 20 years of his life and a fortune building submersibles.
Only three were ever built.  Andrey bought the second one, which was languishing away in Vanuatu.
So why pick the Sunshine Coast?
Brisbane-based Andrey said he had considered the Gold Coast initially because of his previous business.
After looking at historical weather data, however, Mooloolaba had more suitable operational days each year with less swell than further south.
Andrey said that even a hybrid vessel such as the SUBCAT had limitations imposed by compliance and insurance: a 1.5m swell while in transfer, and 1.25m swell at the dive site.
"It's not because it can't handle it, but just for the comfort of passengers," he said.
Mooloolaba ticked all the boxes for a slow current (unlike Moreton Bay), good water quality, suitable depths (no more than 30m), generally mild weather conditions, and compliance factors such as rescue services within an hour's reach.
Follow Sunshine Coast News on Facebook.
Its close proximity to partially wind-protected Old Woman (Mudjimba) Island with its spectacular underwater cliff on the western side, and the possibility of accessing waters around ex-HMAS Brisbane were the clinchers.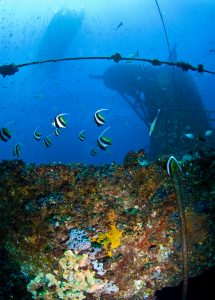 When asked if he was already feeling the excitement of his project coming to fruition, Andrey laughed and said: "I guess I'm more tired.
"It's not like something you start and you just leave it and choose the right people to do it.
"It's actually something you have to do because no one else knows it (like you do)."
"Basically, the first question was: 'Can I do it myself?' When I decided that I can, I took the next move."
Normal dive ticket prices will be: $253 per adult including GST, seniors $215 and children aged 2 and over $143.
Andrey said family passes, early-morning and mid-week specials and discount offers would welcome the yellow submarine's arrival on the Sunshine Coast.
SUBCAT-30 also would be available for charter for weddings, special functions and corporate events.
Bookings are now available for the first Mooloolaba one-hour above-surface cruises and the Mudjimba Island dives at www.downundersubmarines.com