No-one is more confident when it comes to investing in the Sunshine Coast than locals.
We are seeing about 80 per cent of sales going to current residents as they understand – and love – the area.
Their knowledge of the Coast and faith in its future make them confident and decisive when it comes to reinvesting.
A prime example was the buyer of 6/42 Maloja Avenue, a three-bedroom, two-bathroom apartment on the beautiful banks of the Pumicestone Passage at Caloundra.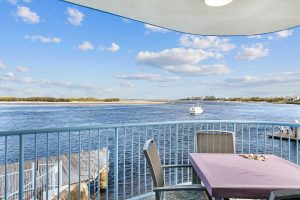 A coffee'd up Sunday morning crowd gathered for its auction after Jake McKay and the team at Coast Property Co. fielded countless inquiries.
The strongest contenders were local and proceedings began at $600,000. With little encouragement, we quickly elevated to $800,000, then it was $1k and $500 dollar bids until the property was sold for $850,000.
You guessed it, the buyer was local and, in fact, could not have been more so.
It was a resident from the back of the complex who is now moving to the front to enjoy the magnificent view.
Long time owners of the beachfront home 161 Oceanic Drive (pictured below) offered their much loved family asset to the market.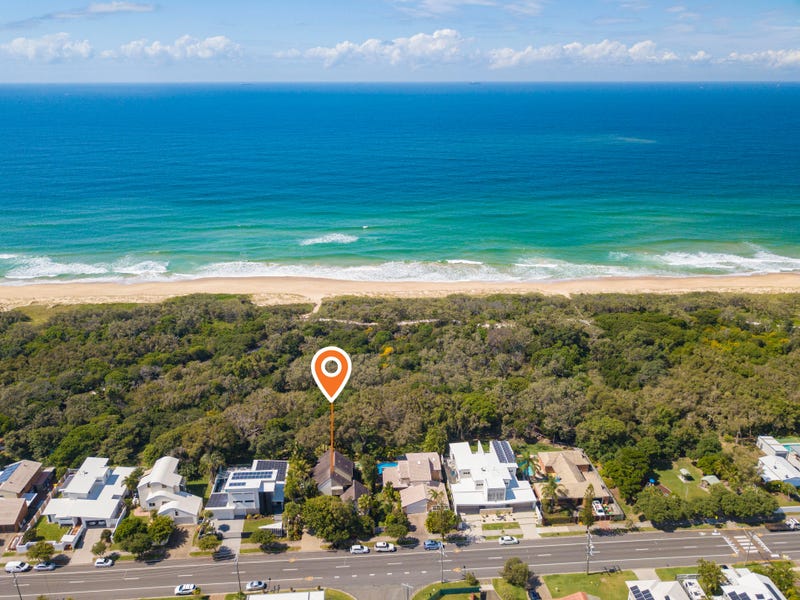 The 25-year-old property has plenty of architectural flair and sits on a 600m2 plus allotment.
Among the 100 zinc-covered, barefoot attendees, four registered to secure the beachfront holding.
Two expatriates and two locals wrestled determined to secure the rarely-offered property.
Bidding pushed to $2,150,000 then, after private discussions to $2,250,000. At that point, it was an executive decision for market agents Loren Wimhurst and Richard Scrivner to continue negotiations. These continue.
Like property news? Get more direct to your inbox by subscribing to our free daily news feed: Go to SUBSCRIBE at top of this article to register . All it requires is your name and email. See SUBSCRIBE at the top of this article 
For the first time since 1977, 'Castaways Point' was offered to the market.
The just shy of one hectare of absolute beachfront land is a jewel on a global scale.
With Tom Offermann guiding all parties towards auction day the conditions couldn't have been better. Blue skies, not a breath of wind and waves the Noosa Festival of Surfing had been praying for.
Curious locals congregated among the late model European cars as the bidding was declared open with an opening offer at $13,000,000.
Over the course of the next 90 minutes, after countless conversation between all key parties, the negotiations paused at $16,000,000. It was agreed that after a 44-year tenure, another few days of negotiations won't hurt. What a privilege it is for Sunny Coasters to have access to some of the finest property in the world.
Wrapping up the tail-end of the week was Bevan Horsnell, Brenden Southey and the team at Prime Property.
Three auctions back to back on the hour. At 3pm, 10 Sylvan Street, Buderim, sold after countless bids for $1,040,000. At 2pm, 23 Vista Park Drive, Buderim, sold for $930,000, followed at 5pm by 8 Beaver Place, Sippy Downs, which achieved $681,000.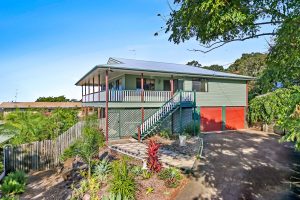 The common thread at each of these auctions was the eventual reaction of the under bidders. They went out of the way to welcome the successful purchaser and to sincerely thank the agents for the opportunity to give it their best.
Kerry Glover and the team at North Shore Realty couldn't be happier after the sale of 10/ 1076 David Low Way, Coolum Beach.
After early lacklustre bidding, the pace really stepped up when the seller quickly amended the reserve dramatically to 'meet the market'.
After that the bidders fired up and pushed the bidding well in excess of the original reserve.
The educated move payed massive dividends for the seller and is a strategy more could employ to keep the attention of the market.
Gordon Macdonald, founder of The Auction Group, has been calling auctions on the Coast for more than a decade after an earlier career in real estate sales. His  sunshinecoastnews.com.au column is compulsory reading for anyone interested in the hottest sales and latest tales from the property frontline.
AUCTION ACTION
1,2 & 3/16 Ann Street, Noosaville
SOLD: $1,900,000
Nathan Howie Noosa Estate Agents
19 Bangalow Street, Minyama
SOLD: $2,275,000
Ray White Kawana, Will Van Den Dungen and James Goldsworthy
28 Mooloolah Drive, Minyama
PASSED IN
Ray White Kawana, Will Van Den Dungen and James Goldsworthy
88 Glenview Road, Palmview
SOLD: $718,000
Ray White Kawana, Adam Budd
3/162-164 Mooloolaba Road, Buderim
SOLD: $592,000
Ray White Buderim, Brodie Rodgers  
513 Noosa Springs Drive, Noosa Heads
SOLD PRIOR
Adrian Wood Reed & Co
42 Corlis Avenue, Eudlo
SOLD PRIOR
Chris Elliman Asset Agents
14/1 Esplanade, Golden Beach
Still negotiating
Jake McKay Coastal Property Co
32 Jacaranda Drive, Mooloolaba
Still negotiating
Josh Sherwell, Kate Jewry Home Sunshine Coast
2 David Low Way, Castaways Beach 
Still negotiating
Tom Offermann Real Estate
35 Jarrah Drive, Peregian Springs
SOLD PRIOR
Cathy Frazer Marek Realty
10/1076 David Low Way, Coolum Beach
SOLD 1,330,000
Kerry Glover North Shore Realty
1 Whitehaven Drive, Buderim
SOLD PRIOR
Jamie Hill Property Today
10 Sylvan Street, Buderim
SOLD $1,040,000
Bevan Horsnell, Brendan Southey Prime Property
23 Vista Park Drive, Buderim
SOLD $930,000
Bevan Horsnell, Brendan Southey Prime Property
8 Beaver Place, Sippy Downs
SOLD $681,000
Bevan Horsnell, Brendan Southey Prime Property
6/42 Maloja Avenue, Caloundra
SOLD $850,000
Jake McKay Coastal Property Co.
30 Nicklin Road, Palmwoods
Still negotiating
Andrew Kirby First National
27A Rim Road, Buderim
Still negotiating
Wayne Sweet Stoke Realty
116 Wrigley Street, Maroochydore
Still negotiating
James McCauley RBM Realty