When imagination takes flight, anything is possible. And with years of toil and effort, one man's vision turned an overgrown, former Black Angus beef cattle property into Maleny Botanic Gardens and Bird World.
Frank Shipp bought the 44.5ha property with panoramic views of the Glass House Mountains in late 2005.
His labour of love has undergone such a transformation over the past 14 years since work began in earnest that it is consistently ranked among the top 5 Things to Do on the Sunshine Coast by TripAdvisor – including No.1.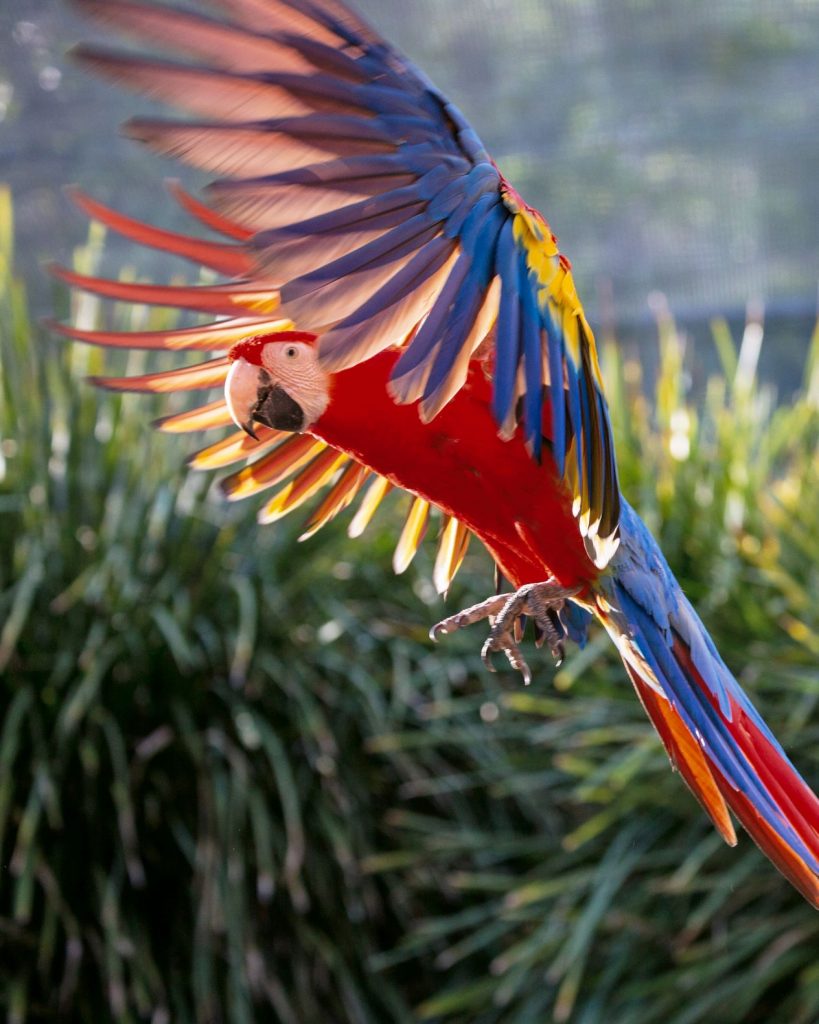 Stroll the terraced pathways or hop in a buggy to view one of the most diverse private plant collections in Australia, with more than 2000 trees and up to 140 types of roses.
This is a tranquil and diverse wonderland of natural and man-made waterfalls, remnant rainforest, lily ponds, lawned amphitheatre and gazebos and picnic areas making the most of the panoramas that change with the seasons.
"You can see forever. It's like sitting on top of the world here," Frank says while pausing at his favourite bench seat.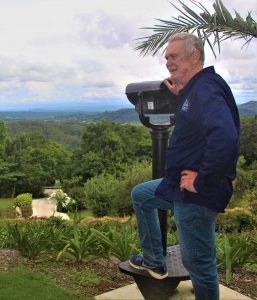 Just as the Glass House Mountains were formed from volcanic activity about 26 million years ago as molten rock was forced out of vents from within the earth, the recently opened Ancient Rock Formation boasts a collection of boulders that were once one rock – the result of magma that cooled over a period and solidified.
They have been taken over in part by a strangler fig that creates a Rodin-like natural sculpture and sit alongside a pretty natural waterfall that is just begging for visitors to take a cool dip.
The former South African's favourite season in the gardens is spring, when "thousands of irises come into bloom".
But most visitors flock to the boisterous aviary, with its exotic and native feathered menagerie, that now employs the majority of the dual attraction's 32 staff.
Follow Sunshine Coast News on Facebook
The four walk-through aviaries are home to more than 700 native and exotic birds from around the world.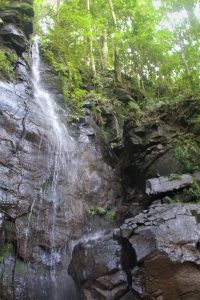 Visitors can be part of an interactive guided tour, where they can make friends with red-tail black cockatoos sitting on their shoulders, see multi-coloured macaws and stunning Amazon parrots in flight or pink, cheeky South American conures and humble green and yellow budgerigars at their feet. Even just winging it, the birds create photo opportunities and lasting memories.
Plans are afoot to create a restaurant and conference centre over two storeys where the original house and reception area now stand and extend the deck further to make the most of those views.
"I've lost count of the number of times people have called me crazy. Maybe I am," Frank, who is 70 this year, says with a wry smile.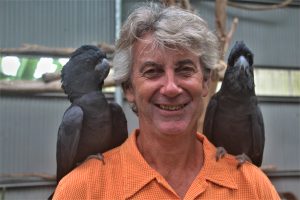 "I've got an excess of energy – working seven days a week for many years.
"I'll never be able to finish it. Not in my lifetime."
Visit www.malenybotanicgardens.com.au