The property market may be firing but, encouragingly, it is not deterring many people looking to grab their first piece of real estate on the Sunshine Coast.
Only 18 months ago, Nathan Christmas sold 1/10 Bahlaka Street, Mooloolaba, at auction to a first home buyer for $333,000.
Fast forward to the weekend and the now-revitalised property was up for sale again.
The two-bedroom town home (pictured) is in a small complex right in the heart of Mooloolaba, so wonderfully positioned.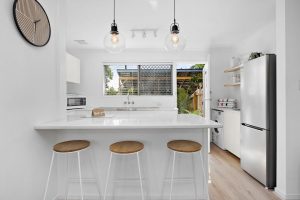 First home buyers dominated the audience and the bidding was steady and confident as it sailed past the reserve to sell to a young couple for $530,000. The team at Nathan Christmas & Co was thrilled for both parties.
Auction clearance held firm this week, but we sensed more logic and less emotion from buyers than we have seen in previous weeks.
First time inspectees dominated the negotiations of 10 Keil Street, Woombye.
The stage was set for the Saturday 4pm auction and bidding was laborious at best.
However, with marketing agent Terri-Anne Murray and Amber Werchon pulling the negations along, we pulled up stumps at $720,000.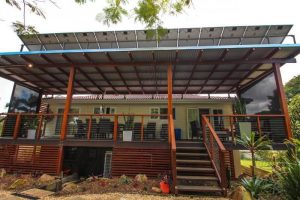 Over the course of the next 20 minutes, and after additional information was exchanged between buyer and seller, the property finally sold for $770,000.
Feedback from the buyers was they were just happy to have a fair opportunity to put their best foot forward to secure the home. Everyone walked away satisfied.
74 Tingira Crescent, Sunrise Beach, is a home designed in 1994 by the late Gabrielle Poole, a pioneer of Sunshine Coast architecture.
A quintessential beach shack sits perched on a north-east facing 698m2 allotment, with reserve and ocean views.
Like stories that inform, connect and celebrate the Sunshine Coast? So do we. Join an independent local news revolution by subscribing to our free daily news feed: Go to SUBSCRIBE at top of this article to register
With the interest levels you'd expect for a home of this class, the bidding was declared open.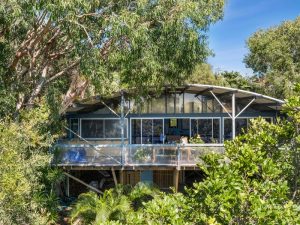 To the market's surprise, a bold opening bid of $3 million silenced all and the property, after consultation with marketing agent Rebekah Offermann, was sold to a Sydney family with intentions to holiday there.
Alan Riley and the team at LJ Hooker Mooloolaba continued their auction success with the sale of 10 Jarrah Street, Minyama.
Backing onto parkland, and sitting on a 1,152m2 allotment, the home attracted fast and furious bidding. With the under bidder continually telling us he was finished, he kept coming back with $2,500 bids, doing his very best to secure the property.
In the end, he was outbid and the property sold to a lovely local family for $1,075,000.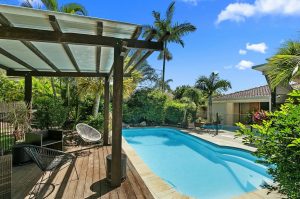 The sold prior rate was up this week with 23 Tinbeerwah Street, Dicky Beach, selling late in the campaign with Minka Jenkins and the team at Team Godwin.
Ash Roberts and the team at Local Property Group negotiated an auction-stopping offer on 3 Serenity Court, Buderim, and 3/42 Hastings Street, Noosa Heads, was sold prior with the team at Richardson and Wrench Noosa heading up the sale.
Gordon Macdonald, founder of The Auction Group, has been calling auctions on the Coast for more than a decade after an earlier career in real estate sales. His  sunshinecoastnews.com.au column is compulsory reading for anyone interested in the hottest sales and latest tales from the property frontline.
AUCTION ACTION (sold unless otherwise stated):
10/4-6 Arwen Street, Maroochydore
$350,500 / 2 bed, 1 bath, 1 car
Ray White Mooloolaba
Glen Ferguson  
36 Meta Street, Mooloolaba
$1,850,000 / 5 bed, 4 bath, 2 car
Ray White Mooloolaba
Greg Clarke  
51 Jessica Boulevard, Minyama
$1,875,000 / 4 bed, 2 bath, 4 car
Ray White Mooloolaba
Brent Higgins
4 Popular Place, Mooloolaba
SOLD PRIOR TO AUCTION $1,020,000 / 4 bed, 2 bath, 2 car
Next Property Group
Carmel La Macchia
6 Botany Court, Marcoola
Passed in / 3 bed, 2 bath, 1 car
North Shore Realty
Keith Blanchard
36 Glen Kyle Drive, Buderim
$680,000 / 3 bed, 1 bath, 1 car
Prime Property, Brendan Southey & Bevan Horsnell