If you like adventure served with a side of quirkiness, you've come to the right place.
The Sunshine Coast has plenty of unusual, unique experiences that appeal to locals and visitors alike.
Here's just a few.
Sail aboard an historic vessel
Celebrate Queensland's Year of Indigenous Tourism by sailing aboard an historic 113-year-old timber ship as part of Saltwater Eco Tours' unique cultural cruises.
For the cultural tours, company founder and Spray of the Coral Coast captain Simon Thornalley is joined by Traditional Owner guides who act as Dreamtime storytellers for this authentic experience connecting the culture of the local Kabi Kabi or "Saltwater People" and their traditional waters of the Sunshine Coast.
The restored 58ft huon pine sailing ship has been undergoing a refit in readiness for sailing along the Mooloolaba coastline and around Old Woman Island off Mudjimba.
The major hurdle in two years of planning for the cultural tours was finding the right vessel. The mission was accomplished when Spray of the Coral Coast, built in 1908 in Victoria, was found in Mooloolaba last year.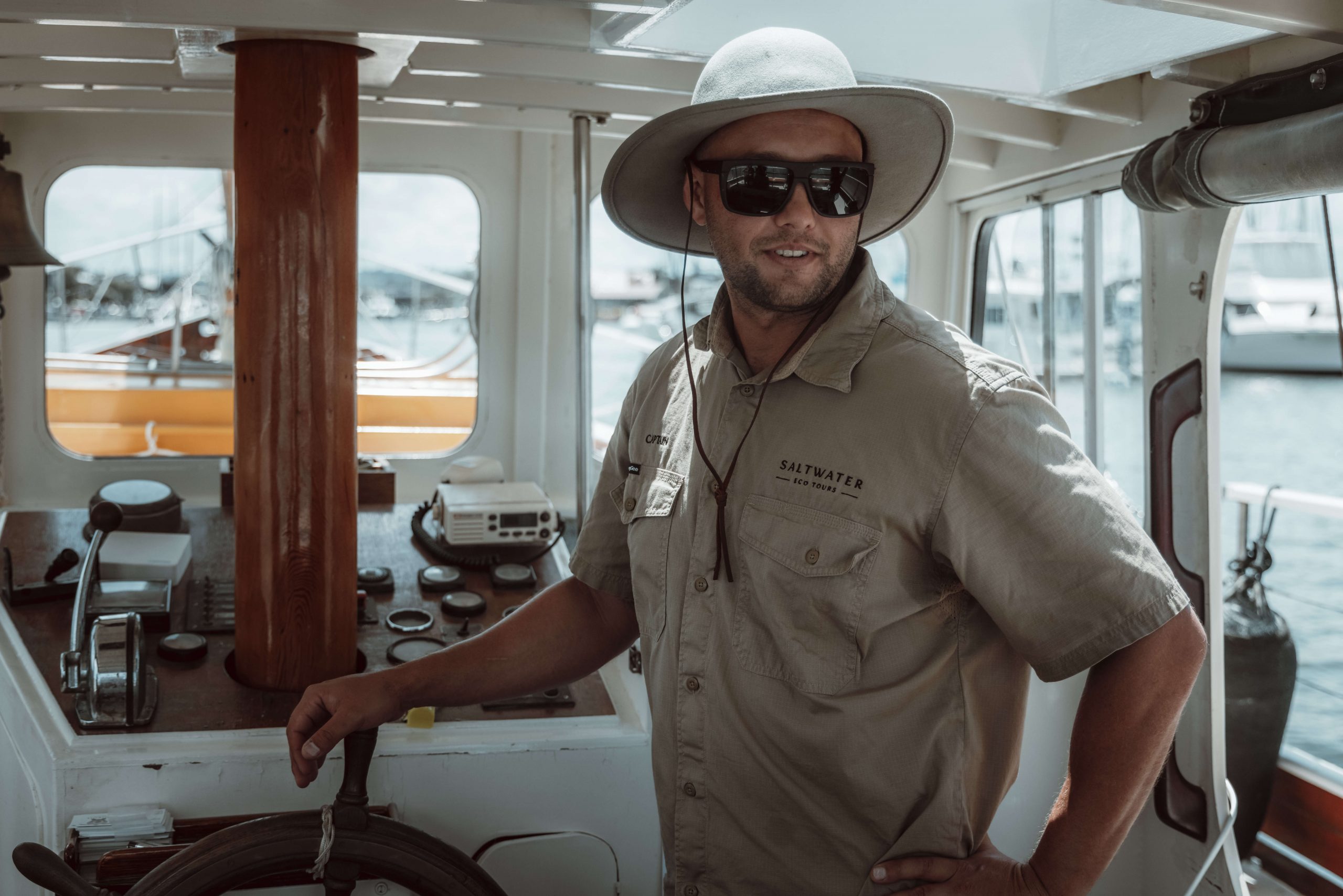 "I had my heart set on finding a traditional timber sailing vessel that had a lot of history," Mr Thornalley said.
"So, we travelled far and wide to try to find the right boat.
"There's definitely a lot of history with her. Huon pine from Tasmania is the slowest-growing, most dense and sought-after boat-building material in the world, which is the reason she's lived for so long.
"It is a replica of the first boat to ever sail solo around the world.
"The fellow who designed it, Joshua Slocan, was an American seaman and adventurer. On his circumnavigation (completed on June 27, 1898), when he stopped in at Melbourne, his blueprints were obtained and this boat was built.
"It was the first replica and the only one built from the blueprints."
Of Torres Strait Islander descent, Mr Thornalley spent his early childhood years at sea on an ex-mission boat sailing off the Far North Queensland coast, but his family settled in Caloundra when he was about to start his schooling.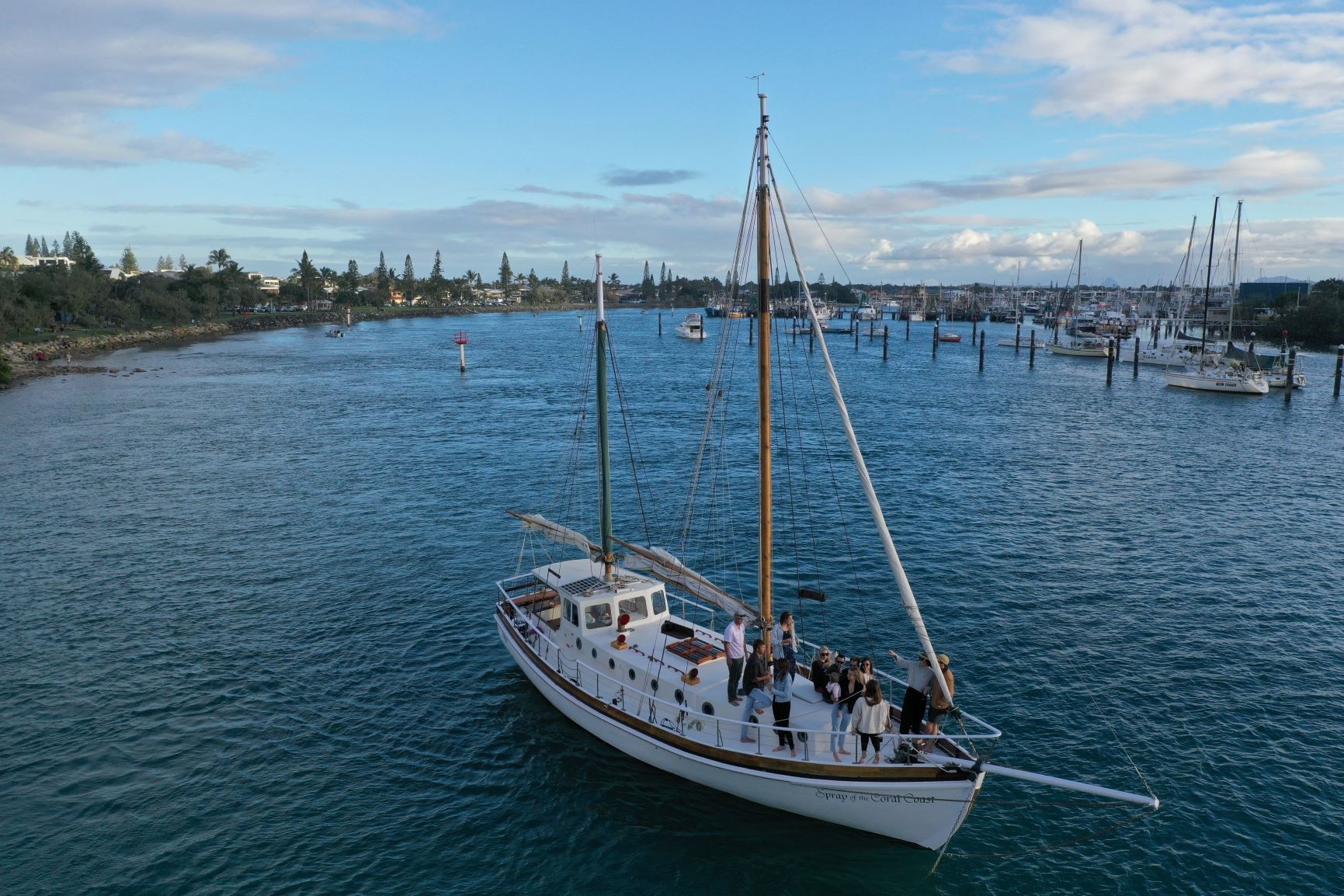 Help keep independent and fair Sunshine Coast news coming by subscribing to our free daily news feed. All it requires is your name and email. See SUBSCRIBE at the top of this article.
Torres Strait Islanders are known as seafarers and Mr Thornalley shares this affinity with the sea.
For 20,000 years, local Indigenous people have hunted in the surrounding ranges, fished the rivers and gathered seafood from the ocean.
"I really wanted to be able to support the local indigenous community and showcase their unique culture … and provide opportunities of employment as well," he said.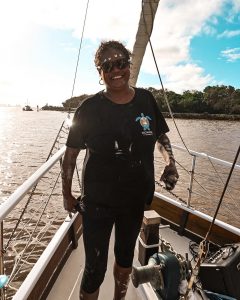 The refit, structural changes and new survey approval will allow Spray of the Coral Coast to take 24 passengers for half-day (4-5 hours) cultural tours into the open water and around Old Woman Island off Mudjimba from Winter.
Follow Sunshine Coast News on Facebook.
The Traditional Owner tour guides on each cruise will note areas of significance for passengers as they gaze from the saltwater back to the land.
Each cultural cruise features digeridoo playing on deck and wildlife spotting, as Mooloolaba's fresh seafood and bush-tucker-infused catering take centre stage.
The new sailing tour offering is expected to appeal to locals and visitors alike.
"A lot of people are surprised at the how rich the culture is in their backyard," he said.
"Half of our customers are probably five or 10 minutes' driving distance to where we're operating and had no idea about the culture here."
Saltwater Eco Tours also operates sunset cruises with live music and private charters. Information: www.saltwaterecotours.com.au
See sights on land and water
Aquaduck ensures a one-hour tour of the sights of Mooloolaba and surrounds goes swimmingly on land or in the water.
The amphibious vehicle company, which has been operating on the Gold Coast since 1996, spread its wings to the Sunshine Coast last year and began taking up to 28 passengers along for the ride from December 10.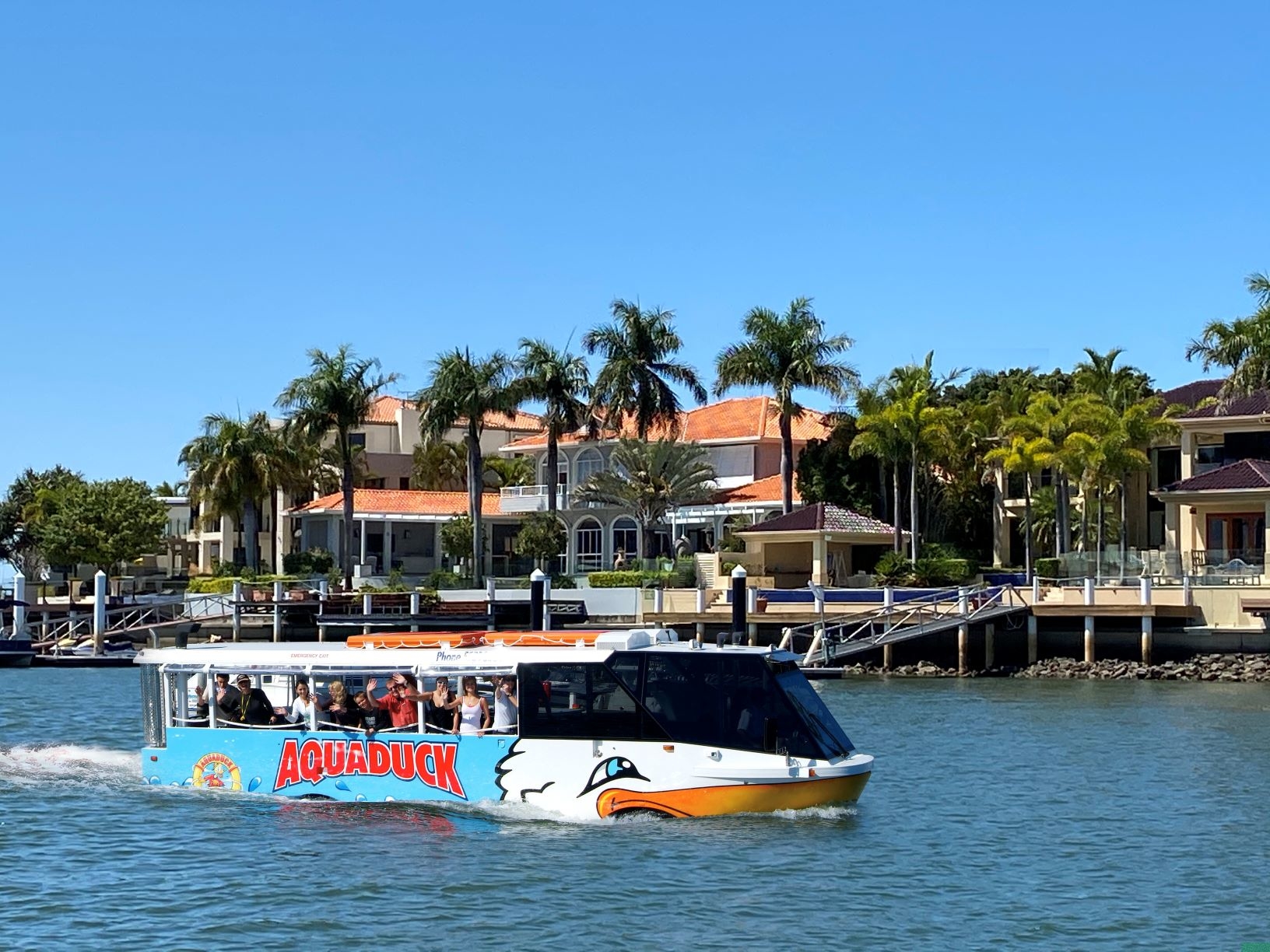 Director of sales Shirley Dodt said the response has been "amazing".
"The support locally and over the school holidays was incredible," she said.
Aquaduck also offers charters for groups, parties and weddings and is operating curriculum-based tours for primary and secondary children.
Information: aquaduck.com.au/sunshine-coast/
Swim with the wales
Even the whales holiday on the Sunshine Coast, and Sunreef Mooloolaba is the pioneer of swimming with humpback whales in Australia.
This is an awesome natural experience and 100% on the whales' own terms.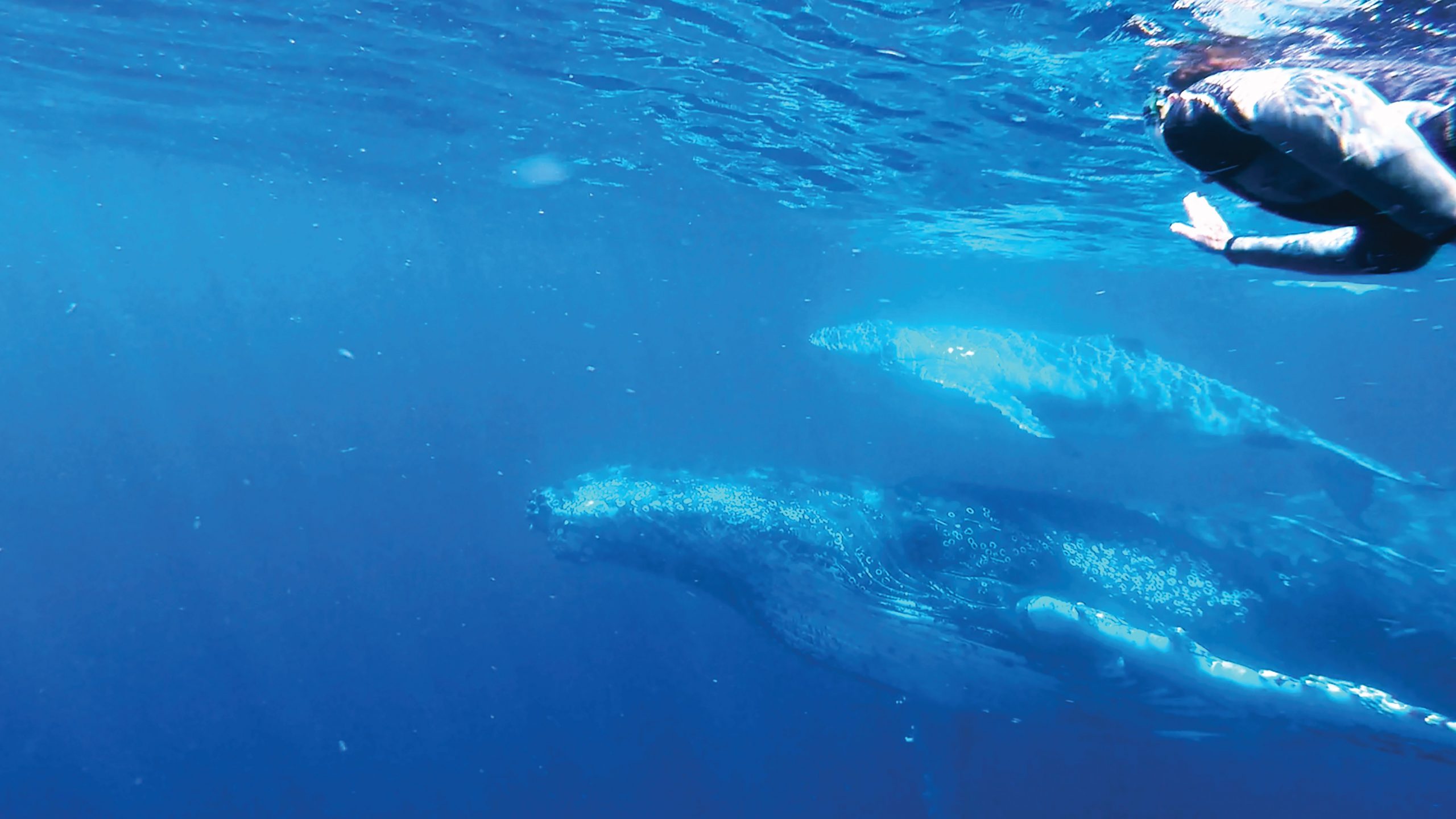 Only 12 spots are available on each vessel per cruise in a four-month season from July to October.
Sunreef will be hosting wildlife lovers from all over the world for the eighth year in 2021 as these gentle giants travel along "the whale highway", about 15 nautical miles off the Coast.
Information: sunreef.com.au
Taste something different at brewery
If the thought of downing a chocolate marshmallow stout has you frothing at the mouth, you need to drop in to Kuluin's Sunshine Brewery.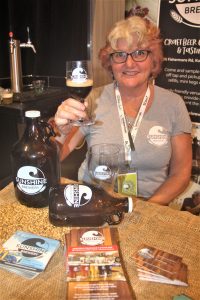 While most punters opt for a glass of the Hop Therapy, the Fishermans Road establishment has just added the stout to the dozen other brews on tap.
Brewery apprentice Emilee Dell Wallace is responsible for the unusual flavour – the first by the Brisbane TAFE student, who joined the business last September.
Adrenalin junkie/brewministrator Daryle Cook was already impressed: "It's getting a very good reception."
Information: sunshinebrewery.com.au
Have a hands-on farm experience
White Ridge Farm at Elimbah brings the country to the city with its hands-on farm experience that warms the hearts of young and old.
Whether it's patting an angora rabbit, going for a tractor ride, sitting atop a pony or feeding a camel, the farm has something to amuse everyone.
Guests range from daycare, kindy and vacation-care groups to schoolchildren, birthday party-goers and disability services and nursing home clients.
Also on-site are a café and souvenir shop, as well as a bird aviary.
Information: whiteridgefarm.com.au