The Sunshine Coast's population is on an explosive new growth trajectory unlike any time or place in Australia's history, a property analyst has revealed.
Direct Collective chief operating officer Mal Cayley said the population prediction of 518,000 people by 2041, currently being used to plan the Coast's future projects and development, was outdated.
He warned that unless the Coast revised its growth data and fast-tracked planning, the region would face an unprecedented housing crisis.
"What we're facing today is like nothing compared to what's coming — and it's already a crisis," warned Mr Cayley.
"What's happening on the Sunshine Coast cannot be found anywhere else in Australia's history – there's nothing historically equivalent; it's a unique set of circumstances."
Mr Cayley busted the "myth" that the population spike was being caused by Victorians and NSW people moving here.
He said the Coast was facing a population tsunami triggered by the pandemic, but not for the reasons most people think.
Contrary to talk on the street that cashed-up Victorians were supercharging the market, Mr Cayley explained that, in reality, interstate buyers were no more prevalent than in the past.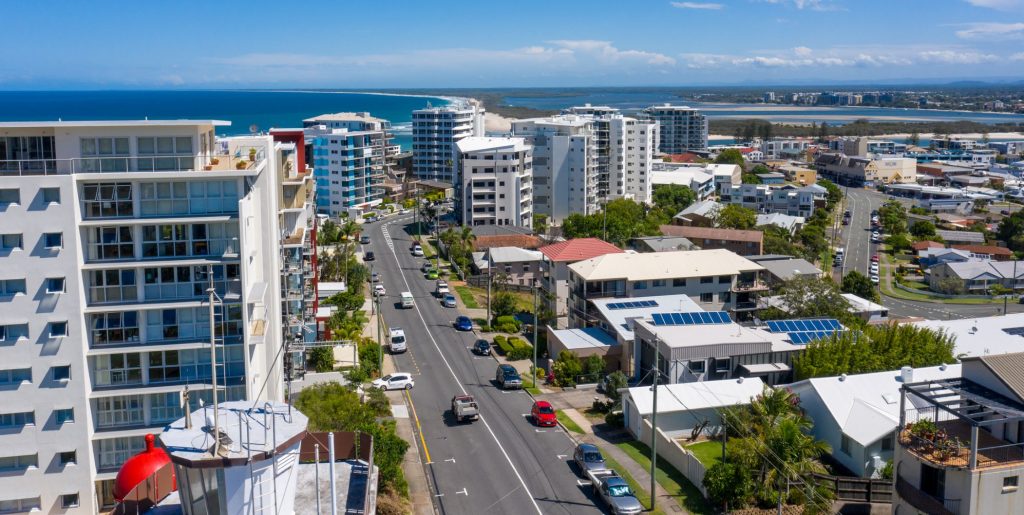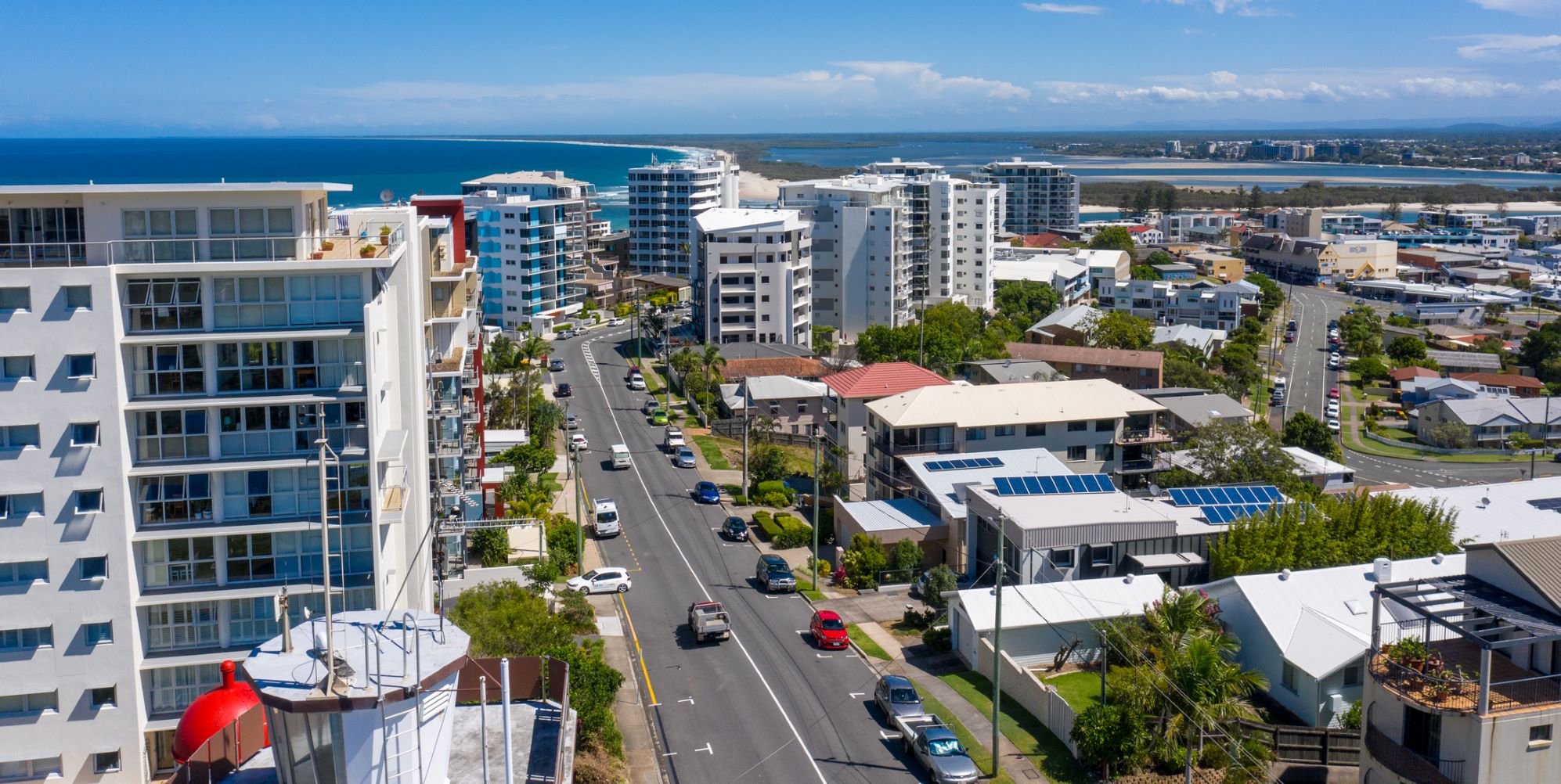 Instead, he said the current population squeeze was caused by a combination of local residents choosing not to leave the Coast, and former residents returning to live here.
The pressure would increase further in the next phase when a "massive wave of people" from interstate were anticipated to start shifting here, he warned.
Do you have an opinion to share? Submit a Letter to the Editor with your name and suburb at Sunshine Coast News via: news@sunshinecoastnews.com.au
"Statistics show that 88 per cent of people in Australia who plan to move are coming to Queensland in the next two years," he said.
"Most of them would be coming to South-East Queensland and more people move to the Sunshine Coast than any other statistical local area in Queensland.
"Therefore, we are going to get the majority of those people as well – more than the Brisbane CBD, more than the Gold Coast, more than Logan.
"The largest chunk of those people will move here."
Mr Cayley's comments are backed up by National Property Research Co director Matthew Gross, who said the idea that Victorians were already moving to the Coast in droves was a "myth" not supported by property data.
Mr Gross said the apparent growth in the local population was more likely caused by young people "boomeranging" because of the economic struggles of COVID, and locals who would normally have left the Coast opting to stay put.
"If you look at COVID, a fair number of young people lost their jobs, and many would have been in Brisbane, and have boomeranged back home because it's more affordable and it was the only option they had," he said.
"Also during COVID, education institutions shut their doors so young people who had left home to go to UQ and Mt Gravatt all of a sudden couldn't go to class so there was a big shift in the student population to the Sunshine Coast.
"If these people are not leaving, all of a sudden pressure on housing goes through the roof."
This had led to an extremely low rental vacancy rate on the Coast, with more than 100 competing for individual properties and some promising to pay a year's rent in advance among other offerings to secure a place.
Homelessness agencies have described the housing situation on the Coast as the worst they have seen it.
Outdated population data: what does it mean?
The Queensland Government's Statisticians Office has predicted the Sunshine Coast's population will increase by 182,000 people over the next 20 years to reach 518,000 residents by 2041.
This data is what the Sunshine Coast Council is is using as the basis of its planning, for everything from a future mass transit system to housing development.
However, that number does not take into account the impact the coronavirus pandemic has had on people's migration decisions, and whether that population prediction will be different.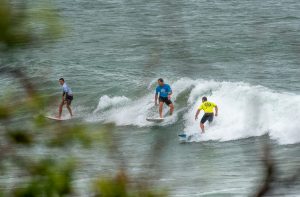 Mayor Mark Jamieson has already indicated that the much-touted statistic is likely to be exceeded in advance.
Mr Cayley said using a population of 518,000 by 2041 as a basis for planning and development would be a mistake.
"At the moment they are planning (based on) something that is no longer the case; they're still shooting too low," warned Mr Cayley.
Urban population 'myth'
Both Mal Cayley and Matthew Gross said the idea that Victorians were buying up Sunshine Coast houses and moving here because they could work from home was not supported by the data.
In October 2020, most properties on the Sunshine Coast were bought by locals, in fact slightly more locals than the year before.
That equated to 80 per cent of buyers being Sunshine Coast residents in October 2020 versus 77 per cent local buyers in September 2019.
The number of NSW buyers halved during the same period, from 6 per cent to 3 per cent while Victorians remained steady at 2 per cent.
"The data is clear, there is no significant or extraordinary uplift in lifestyle migration by white collar workers or any workers for that matter resulting from a technology driven work from anywhere rationale," in a recent property report.
But Mr Cayley warned the big interstate shift would start happening over the next two years, which would fuel more problems.
Help keep independent and fair Sunshine Coast news coming by subscribing to our free daily news feed. All it requires is your name and email. See SUBSCRIBE at the top of this article 
Can we fix the housing crisis?
So what happens when an already tight housing market gets an influx of migrants from down south?
Matthew Gross warns that the people who will suffer most will be vulnerable Sunshine Coast residents like young people and pensioners.
Many Sunshine Coast residents would be forced to move away, which has already been happening.
"You're basically asking a segment of the population to leave which is a really massive upheaval," said Mr Gross.
But Mr Gross warned there was no "quick fix". He said there was a shortage in the supply of land, which was mainly in the hands of two developers – Stockland and Avid Group.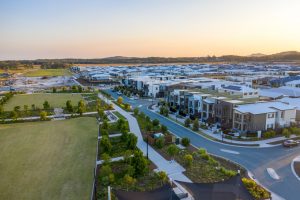 Even the notion of creating higher density living by promoting "infill development" in existing urban areas would soon be an unrealistic solution, he warned, as the cost of land and housing soared.
"Because of the cost of properties, unless you already own the land, developing infill would be economically unviable," he said.
Mr Cayley said it was time to get the experts around the table to reconsider new statistical methods of modelling the future population and devising solutions that were not politically motivated or aimed at appeasing vocal minorities.