The Sunshine Coast's big day out for tourism operators was held at Twin Waters, with 100 local experiences, tours and attractions setting up information booths in one room.
Visit Sunshine Coast, in partnership with Sunshine Coast Council, hosted the event, called SCouT21.
It was aimed at showcasing tourism products to other operators, local industry partners, business associates, accommodation providers and anyone promoting the region to the world, including 170 ambassadors from 20 Visitor Information Centres from Brisbane to Gympie.
Inside the Sunshine Coast Convention Centre was a veritable sideshow alley of attractions, tours and experiences, plus food and beverage operators for the region's largest industry exchange event of the year, spanning businesses from Fraser Island to Beerwah and throughout the hinterland.
Long-established favourites such as Australia Zoo, The Ginger Factory and Aussie World  joined exciting new names such as Aquaduck and Saltwater Eco Tours and tourist faves Paradise Seaplanes and Sunreef Mooloolaba for the tourism tour de force.
Visit Sunshine Coast industry development manager Andrew Fairbairn said three months of planning had gone into the event.
He said its purpose was to allow the 150 businesspeople manning the booths and hundreds more visitors to "collaborate, make connections and really work together" as "Team Sunshine Coast".
That was especially needed in this COVID-19 recovery phase.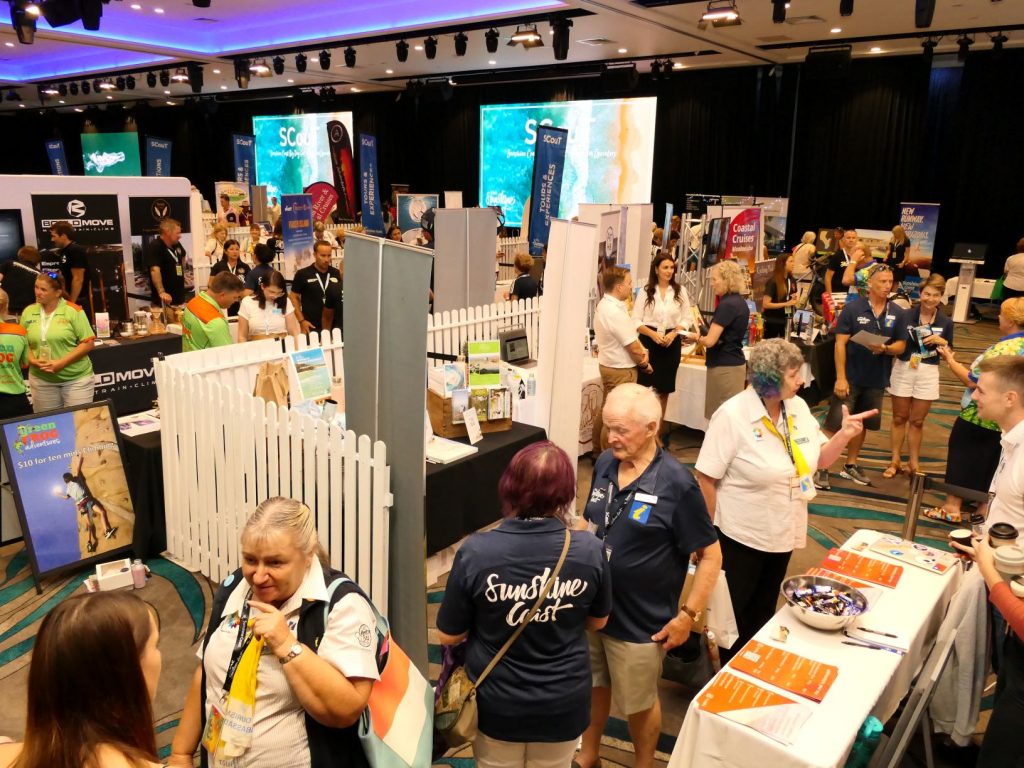 Visit Sunshine Coast CEO Matt Stoeckel told gathered media that as COVID-19 had forced the cancellation of last year's event, SCouT21 was "more important than ever", with two years' worth of new products, innovations and businesses to showcase.
"At the moment, there's so much uncertainty surrounding COVID-19. So, our strategy is really to best navigate a pathway through the virus.
"That is, of course, being responsive and opportunistic as things change and the situation evolves … targeting those markets that have a high propensity to travel."
"And for those others such as our other international markets that can't travel at the moment, it's about remaining present and being seen to stay in their hearts and minds so that when borders finally do open, the Sunshine Coast will be first on the list (as a destination)."
Follow Sunshine Coast News on Facebook
He said collaboration was the key to the tourism industry – not just to bring first-time tourists here but to highlight what's new to encourage them back time and again.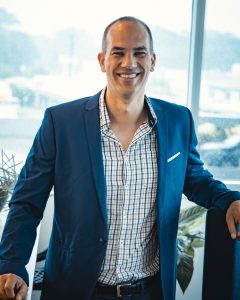 Big, medium and small players could all help find ways to promote each other's services and prosper by forming relationships and networking.
An example of that collaboration is Creative Tours and Events owner Josh Donohoe, who runs the popular Hinterland Farm to Fork Experience and Sunshine Coast Craft Beer Tours across the region, allowing the stories behind our local brewers and farm-to-fork producers to be told.
He believes the Coast can lay claim to being the craft brewery capital of Queensland per capita and now also has added five distilleries to its agri-tourism credentials.
Help keep independent and fair Sunshine Coast news coming by subscribing to our free daily news feed. All it requires is your name and email. See SUBSCRIBE at the top of this article.
Mr Stoeckel said the rise of microbreweries had been a welcome addition to the Coast's tourism offerings.
"It's so great to see 19 craft breweries on the Sunshine Coast," he said.
"We know that people really travel with their mouths, meaning that food and drink is really important to where they go and where they stay.
"So, for us, having the breadth and depth of craft breweries in the region is a huge string to our bow to help attract more people to the Sunshine Coast."